Print Friendly Version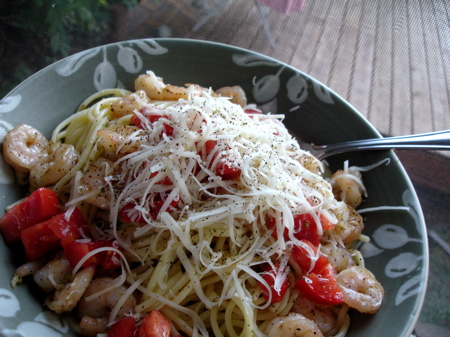 ~Tuscan Lemon Pasta~
(Joey is making marinara sauce and filling every container possible with it. Chandler enters the room:)

Chandler: "Whoa, whoa, so I'm guessing you didn't get the part… or Italy called and said it was hungry."

-Friends
This is a beautiful pasta dish that is light enough to serve in the summer. Fantastic when tossed with fresh cooked crab meat or shrimp. If you want a lovely company dish that won't have you fussing in the kitchen all day, this is the ticket.
Bring a large pot of salted water to boil. Add 1 pound of linguine or spaghetti. Cook until al dente. Drain…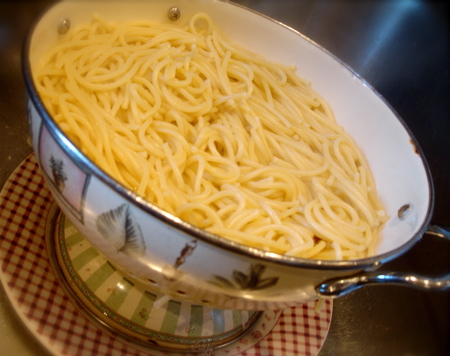 and transfer to a large pasta bowl.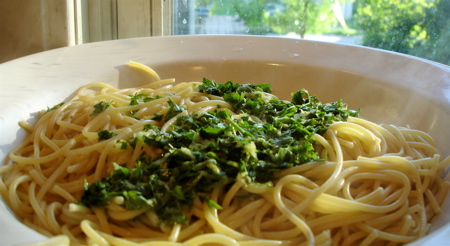 Zest one lemon into a small bowl.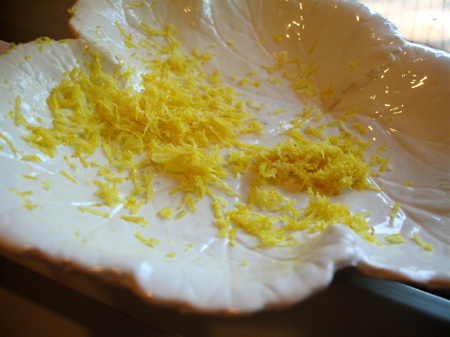 Juice 4 lemons and add to the big pasta bowl, along with the zest. Discard seeds.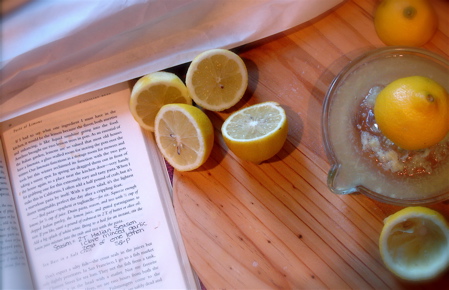 Add 1/2 cup extra virgin olive oil, 1/2 cup chopped Italian parsley and basil, and 1/3 cup grated parmigiano reggiano cheese to noodles.
Toss until well incorporated. Add a little salt and freshly ground pepper to taste.
Mince two large cloves garlic in a garlic press…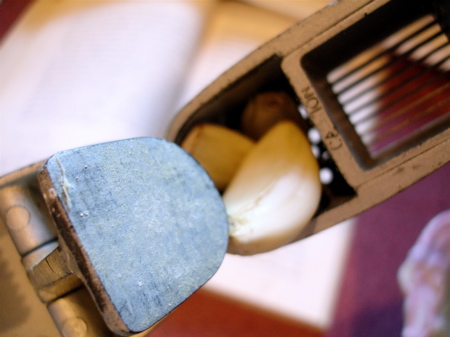 and saute in a few tablespoons olive oil or butter for one minute (until fragrant.)
If you like seafood and want to make this dish a little more special, saute a pound of fresh crabmeat or raw, peeled and deveined shrimp in the 3 Tablespoons of butter first. When seafood is cooked through, add the garlic and cook one more minute. Just before removing from pan add 1/4 cup white wine to the seafood. Pour on top of pasta and serve immediately. Pour yourself a glass of your favorite white wine. This is the epitome of la dolce vita (The sweet joy of everyday life). 
Enjoy!
~Melissa
You may enjoy these related posts: