Print Friendly Version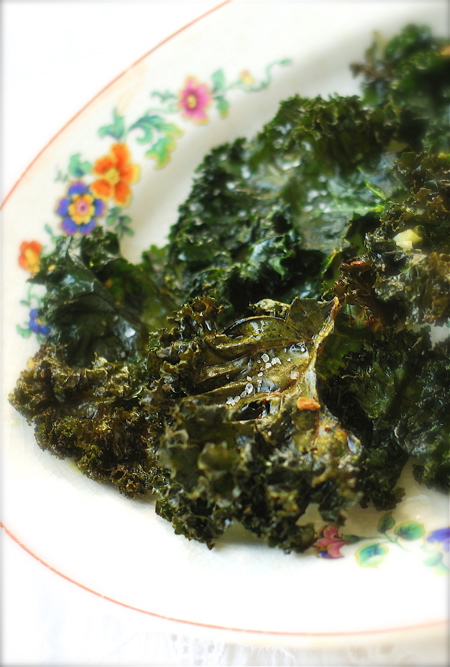 ~ crispy kale chips ~
Looking for a healthy alternative to potato chips? I LOVE potato chips with sandwiches, and somehow the little baby carrots just don't make a good substitute. These crispy kale chips are just the thing. Good for you, crispy, and a little garlicy. Sprinkle on a little salt, and mmmmm! Only make what you are going to eat the same day, these don't keep well, and tend to lose their crispiness over night.
1 lb curly kale, washed patted dry and de-ribbed
3 Tablespoons extra virgin olive oil
1 large garlic clove, minced
sea salt
Preheat oven to 375 degrees F. Toss kale with the olive oil, and garlic. Spread on two baking sheets. Sprinkle with salt. Bake for 15 minutes or until chips are crisp. Serve with THIS dressing for dipping!
Enjoy
You may enjoy these related posts: