Print Friendly Version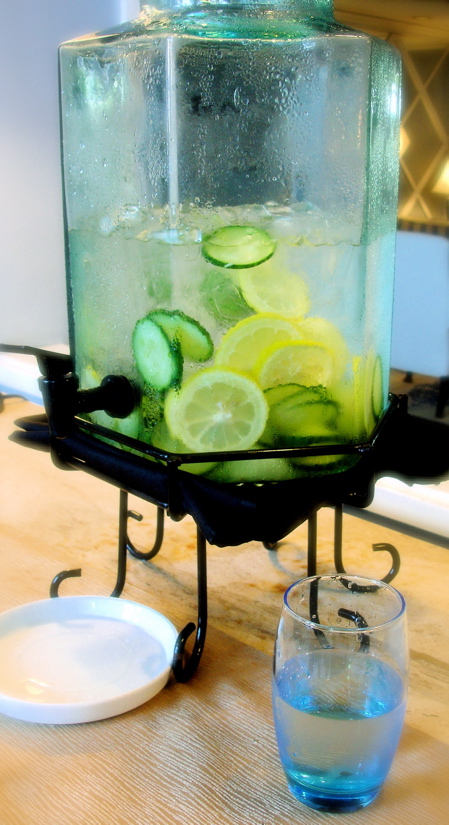 Originally published in my second book, "Welcome Home," this is the way to transform your home into a girlfriend's spa getaway for the weekend. Treat your friends and yourself to these luxurious indulgences.
Purchase spa products by Crabtree and Evelyn, Caswell Massey, Philosophy, Origins OR make your own.
Clear out your living room or family room, rent or purchase yoga DVDs, and take a fitness"class."
Create spa gift baskets for your guests. Include: mesh sponges, pumice stones, fun nail polishes, lipsticks, magazines, and bottles of Perrier or Evian.
Light naturally scented candles everywhere (Aveda makes some that are scented with all natural ingredients and essential oils.)
Give each other pedicures, manicures, facials, and massages, or hire a professional massage therapist who will make home visits.
Watch "chick flicks" such as Because I Said So, Marie Antoinette, or The Holiday, and eat popcorn sprinkled with a little parmesan cheese.
Set up your CD player and play relaxing spa music. I like anything by Enya, Andrea Bocelli, Josh Groban, and "White Stones" by Secret Garden.
Make sure everyone brings comfy jammies, slippers and robes.
Serve Grand Wailea cucumber spa water, flavorful salads, whole grain crackers, hummus or any of your favorite, nutritious dishes.
~ Grand Wailea Cucumber Spa Water ~
1/2 gallon purified or still spring water
3 or 4 thin slices cucumber (unpeeled)
2 thin slices lemon (optional)
Place everything in a glass container with a tight fitting lid. Refrigerate for 12 hours. Serve.
Enjoy!
~Melissa
"Most of us dream of being the perfect hostess. this means being well organized far enough ahead of time to allow for a hot bath, a short rest, and time to put on a pretty frock and spray yourself with White Lilac. This never, never happens to me." 🙂

-Gladys Taber "Stillmeadow Cookbook" 1947
You may enjoy these related posts: