Print Friendly Version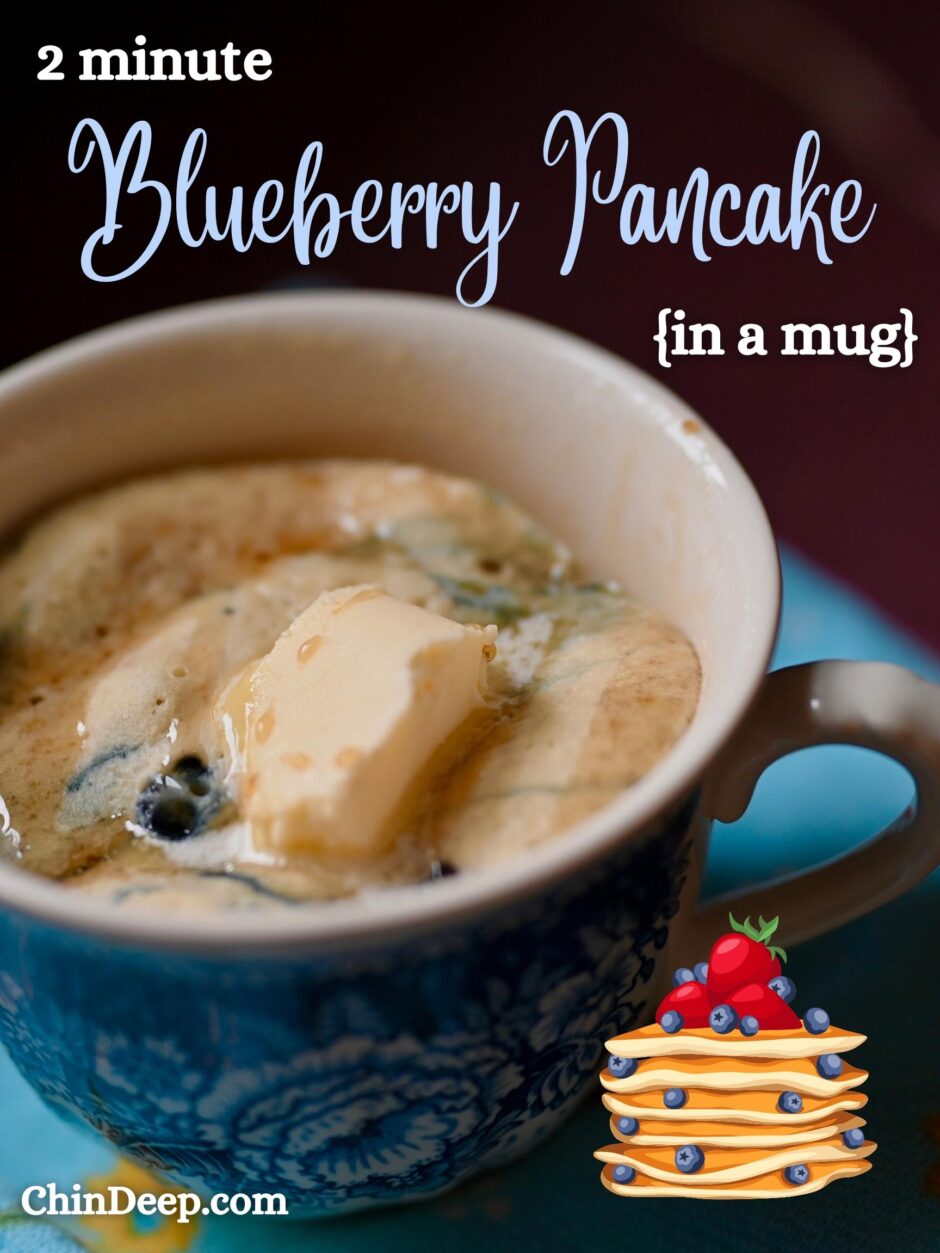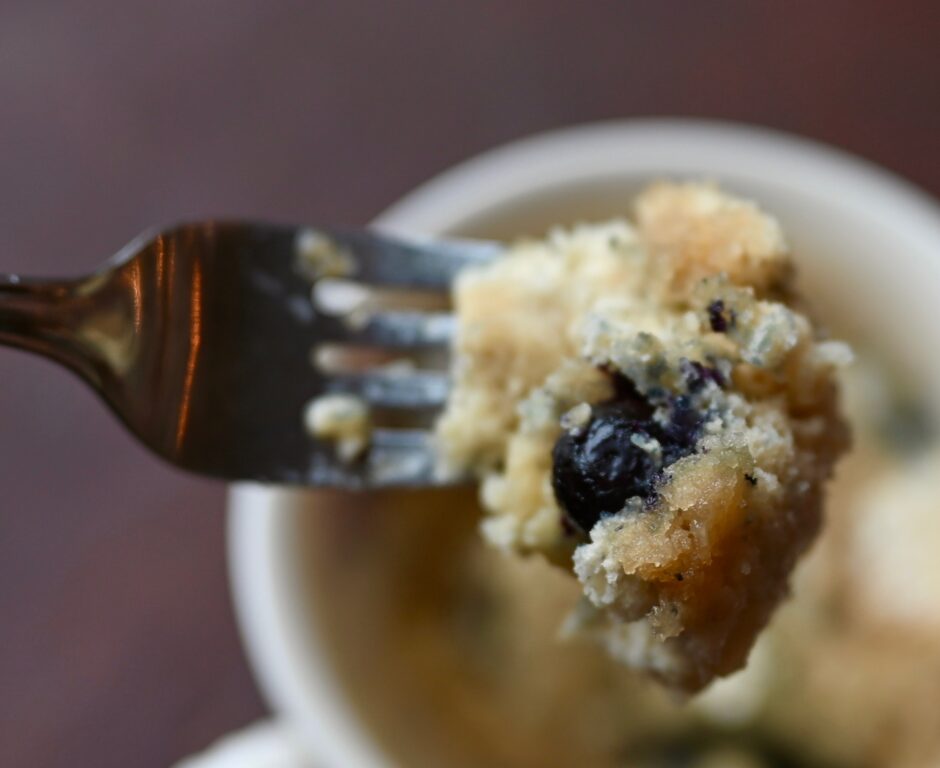 I had a craving for blueberry pancakes today and thought it would be fun to create another microwave mug recipe. Everyone loves my cinnamon roll in a mug, caramel roll in a mug, pizza in a mug, unicorn mug cakes, mug muffin, molten chocolate mug cake, and paleo mug bread. So, why not a pancake?
Sometimes don't you just wish you could wake up and magically make some blueberry pancakes appear? Well, this isn't quite magic, but almost! Two minutes is all you need to make a delicious, tender, sweet pancake that is bursting with blueberries. Get your butter and maple syrup ready! You're in for a treat!
Mug pancakes make a great dessert too!
~ for one big blueberry mug pancake ~
1/4 cup all purpose flour
1 Tablespoon sugar
1/2 teaspoon baking powder
pinch of salt
3 Tablespoons milk (I used soy)
1/2 teaspoon vanilla
12 fresh or frozen blueberries
Mix the dry ingredients in a small bowl or ramekin. Mix the wet ingredients in a separate ramekin. Butter the inside of a big, microwave-safe mug. Mix the wet and dry ingredients together and transfer to the buttered mug.
Microwave for 60 to 70 seconds, or just until the top is no longer wet.
Top with a pat of butter and some pure maple syrup.
Other yummy topping you could try: whipped cream, lemon syrup, jam, and sprinkles!
Enjoy!
~Melissa
You may enjoy these related posts: