Print Friendly Version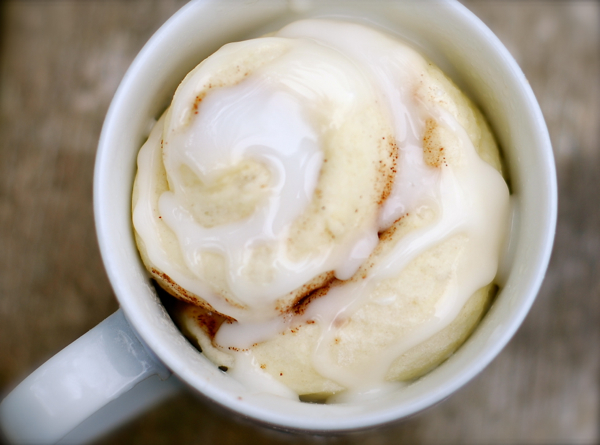 Are you craving something sweet, warm, buttery, and cinnamony? A cinnamon roll, perhaps? They're my weakness, so it just stands to reason that I'd have a way to make one in three minutes from start to finish! Yes! All you need are a few ingredients, a mug, and a microwave, and you're in business.
This is seriously so good. You're welcome.
Start by generously buttering a standard size mug.
In a small mixing bowl mix dry ingredients with a fork:
9 level Tablespoons all purpose flour
3/4 teaspoon baking powder
1/8 teaspoon salt
add:
3 to 4 Tablespoons milk
Stir milk into dry ingredients until a smooth dough forms. Too wet? Add a bit more flour. Too dry? Add a drop or two of more milk. Once the dough is flexible, but not sticky, turn it out onto a lightly floured surface and knead it a couple times. Roll it into a long strip about 4 inches wide.
Melt 1 Tablespoon butter and brush it on the strip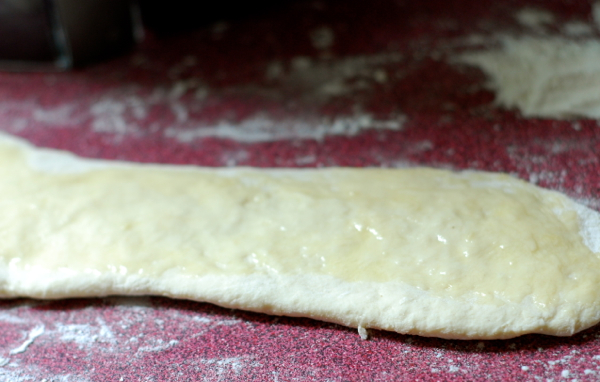 Sprinkle with 1 teaspoon cinnamon and 1 Tablespoon of sugar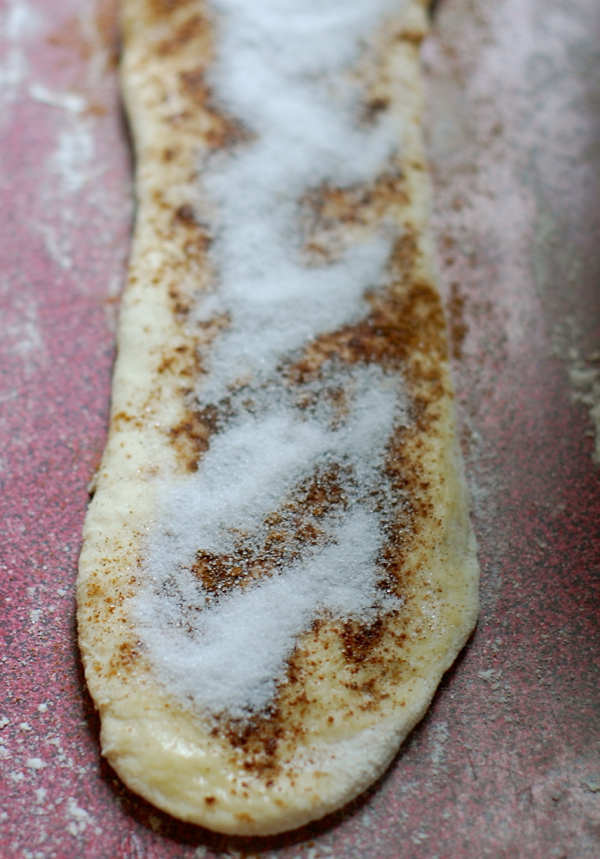 Roll up and put in mug. Microwave for 45 to 60 seconds, or just until set.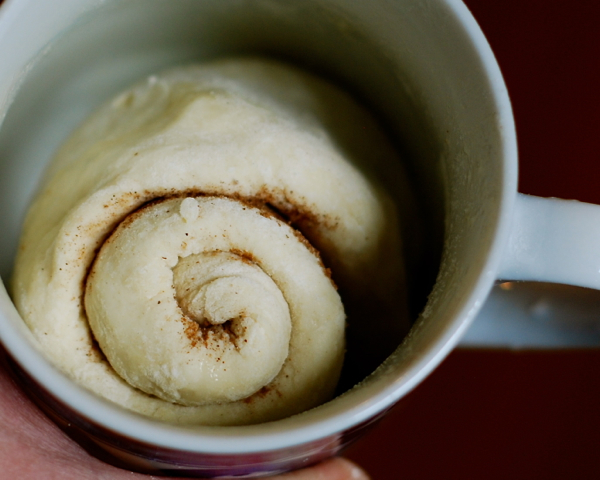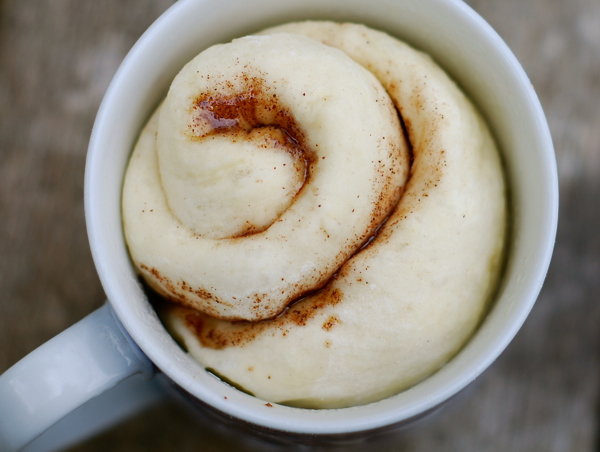 Mix 4 Tablespoons powdered sugar and 1 teaspoon milk to make glaze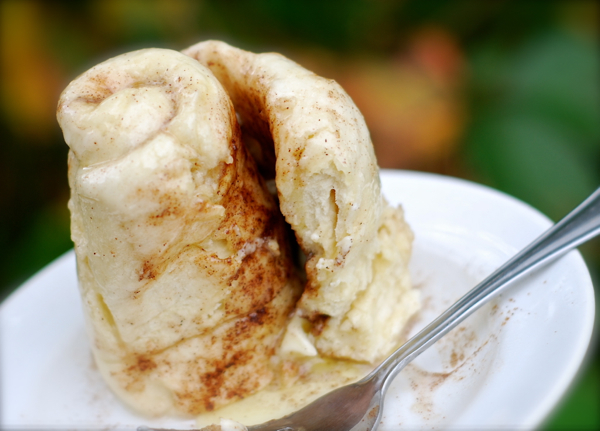 Transfer to a plate, glaze, add more butter if you like, and enjoy!
~Melissa
You may enjoy these related posts: