Print Friendly Version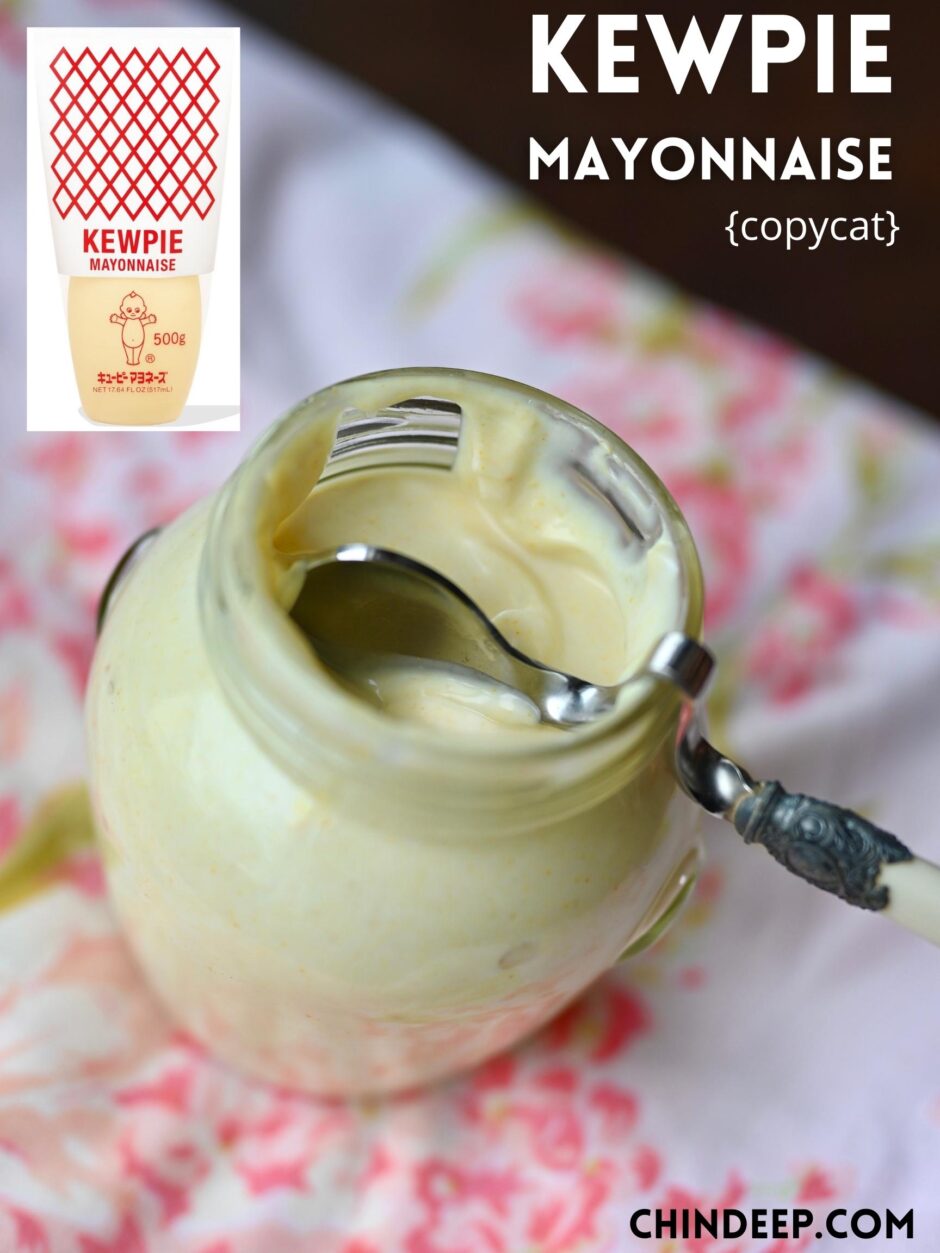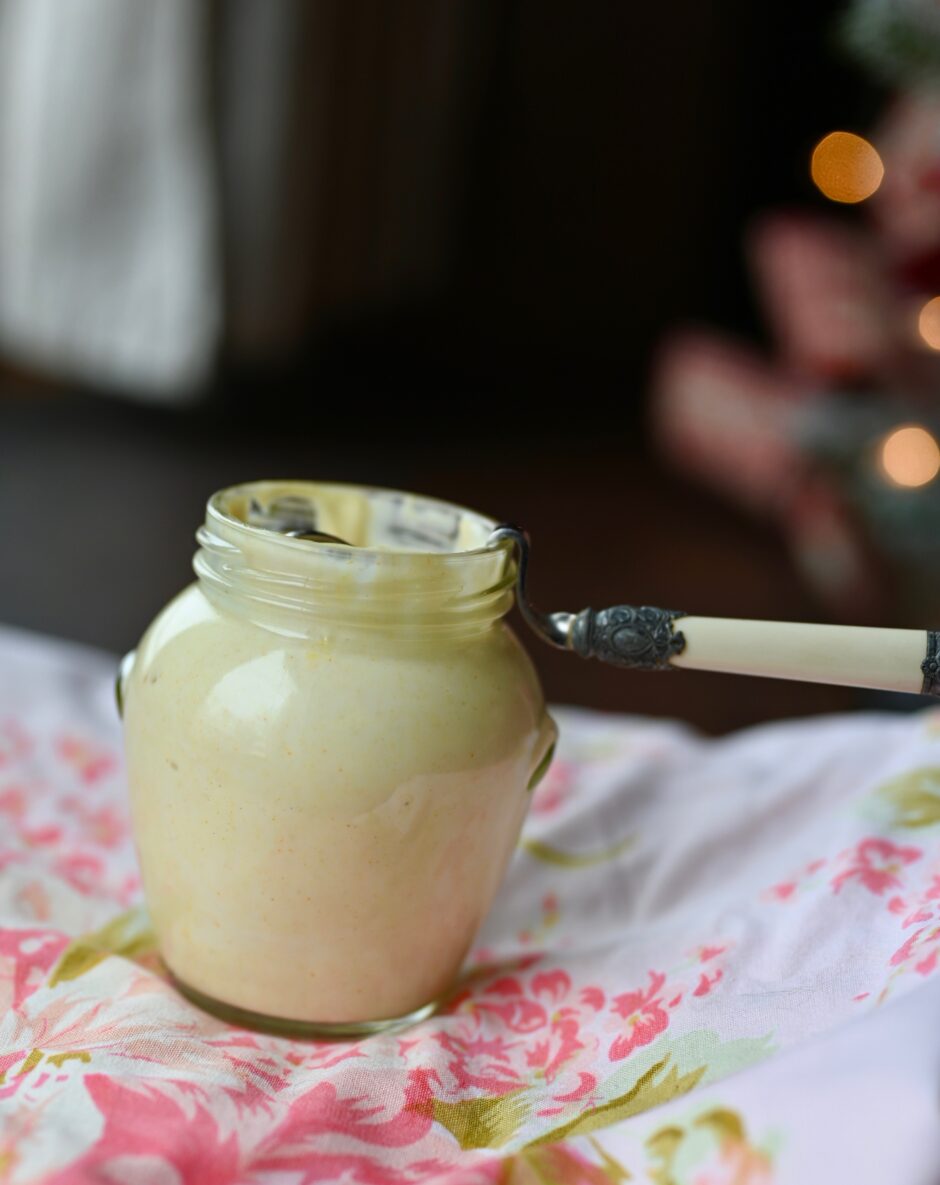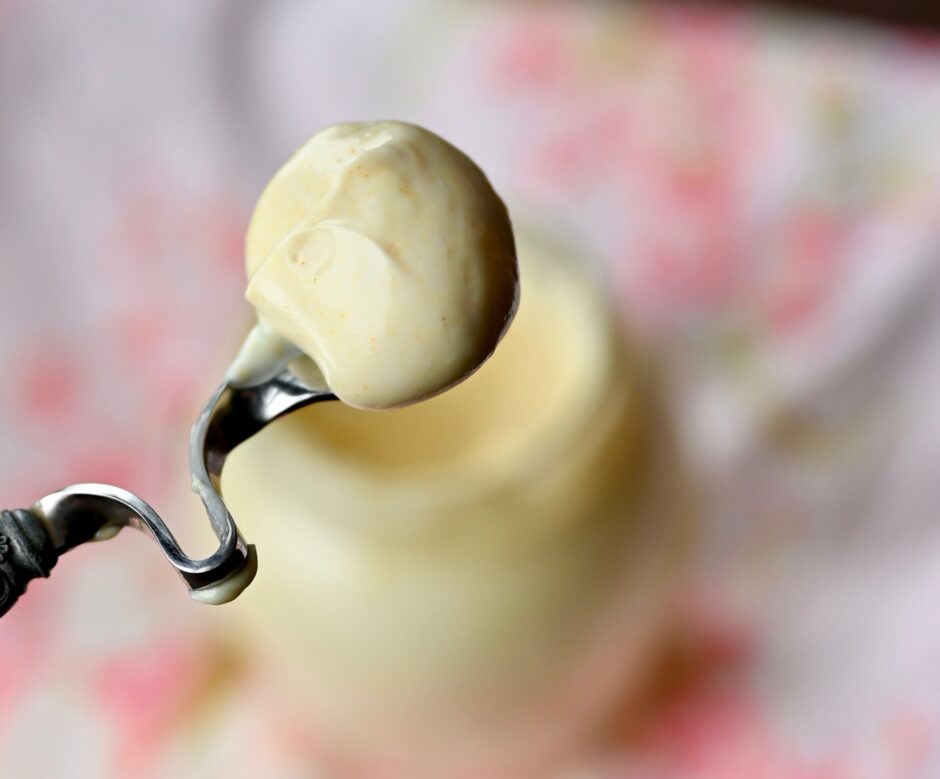 Have you ever tried Japanese Kewpie Mayonnaise? I've been seeing references to it everywhere! Isn't that bottle just the cutest? Because I'm vegan I won't be ordering any of the authentic Kewpie mayo, but I thought it might be fun to make a vegan copycat version to see what all the fuss is about.
This was easy and fun to make! It would be a sweet addition to a gift basket for the vegans in your life. Maybe create a Japanese themed basket and include a cute bento box and the ingredients for vegan sushi. Or, you could just bring someone a jar as a hostess gift.
My vegan copycat Kewpie Mayonnaise is SO delicious. The only thing missing is that super cool squeeze bottle with the star tip. When you make yours you can try to locate one of these bottles if you want to. I might have to get one and add some pics to this post when I do.
Use Kewpie Mayonnaise anywhere you'd use regular mayonnaise. Sandwiches, slaw, egg salad, avocado toast, macaroni salad, as a dip, or as the topping for sushi! I always add a little Sriracha to the mayonnaise when I drizzle it over sushi. So good! I guess some people like Kewpie mayo on pizza too! Something I'll definitely have to try.
So, here's how I made my version of Kewpie Mayonnaise. It's amazing!
1 cup of your favorite vegan mayonnaise (we love Vegenaise by Follow Your Heart)
1 and 1/4 teaspoons sugar
1 teaspoon rice vinegar (unseasoned)
1 teaspoon nutritional yeast (for umami flavor)
1/2 teaspoon Dijon mustard
1/4 teaspoon kala namak black salt (for "eggy" flavor)
a dash of turmeric for color
Place all in a medium mixing bowl and whisk until completely smooth. Transfer to a squeeze bottle or small jar with a tight fitting lid. Refrigerate until ready to use.
Enjoy!
~Melissa
You may enjoy these related posts: