Print Friendly Version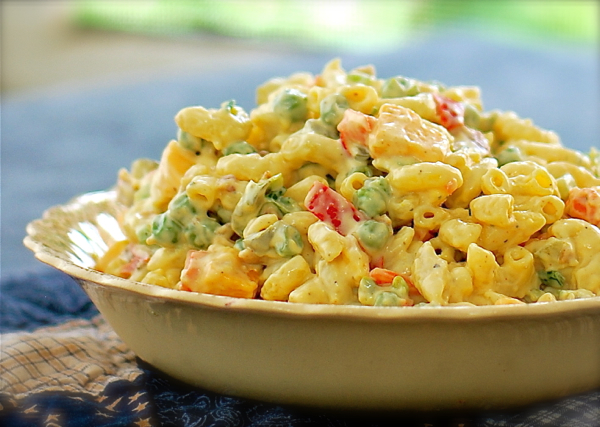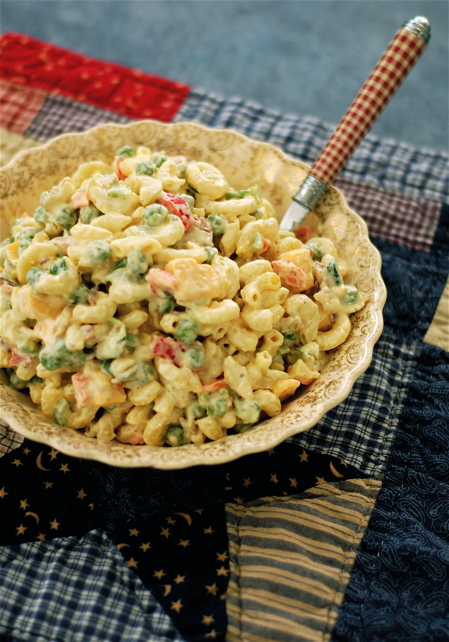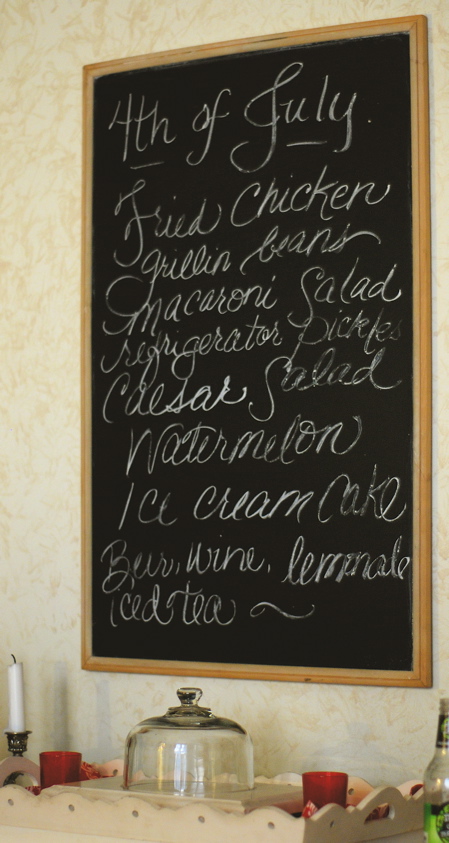 This is sort of a combination of Knott's Berry Farm's Pea Salad and Minnesota Macaroni Picnic Salad. I decided to mix it up…and ended up with the best macaroni salad I've ever had. If I do say so myself. And I do 😉
~ macaroni picnic salad ~

1-16 oz. package elbow macaroni
 3/4 cup extra sharp cheddar cheese, cubed small
1 cup bread and butter pickles, chopped
1- 12 oz. package frozen peas, thawed
1 red bell pepper, chopped
6 green onions + green tops, chopped
2 stalk celery, chopped
1 large carrot, peeled and chopped fine
1 lb bacon, fried, cooled, blotted and chopped
5 eggs, hard boiled and chopped
Dressing:
1 package dry Ranch salad dressing mix
1 cup real mayonnaise (I use Hellmann's)
1/3 cup sugar
1/2 cup grated Parmesan cheese
1/4 cup sweet pickle juice
2 Tablespoons mustard
2 teaspoons Tony Cachare's Creole seasoning
generous amount of freshly ground black pepper
Cook pasta according to package directions. Allow to cool. Boil , chop and cool eggs at the same time. Combine all salad ingredients. Combine all dressing ingredients. Mix together. Chill in refrigerator until ready to serve.
Enjoy!
~Melissa
You may enjoy these related posts: