Print Friendly Version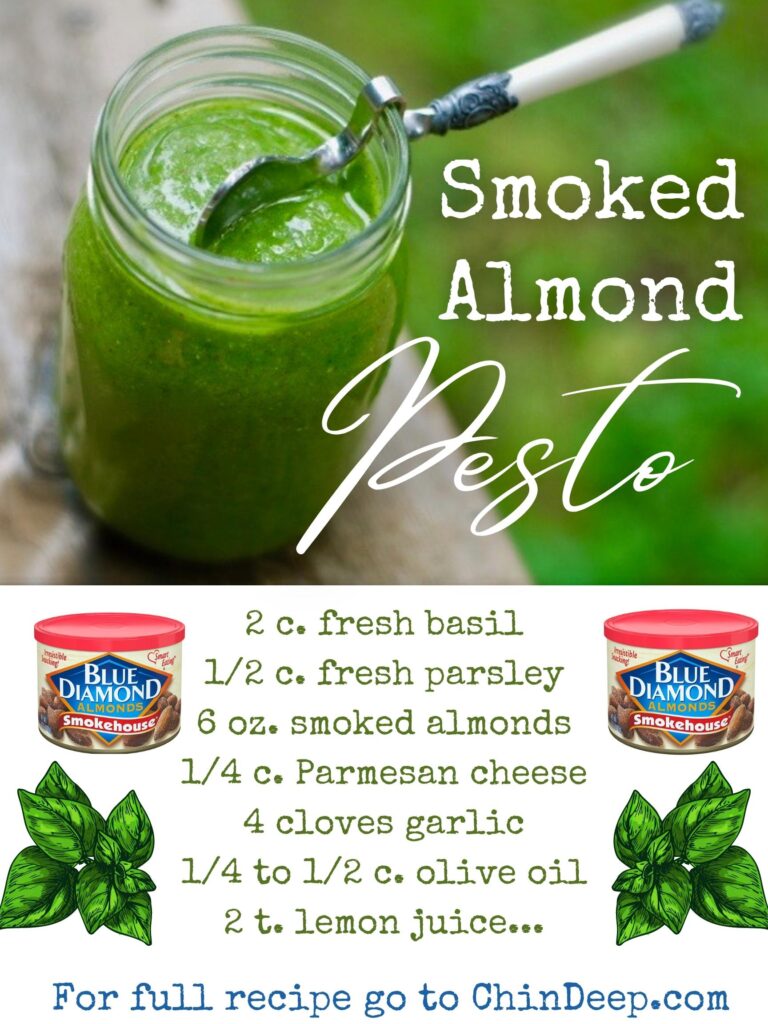 Hello friends!
Do you just LOVE pesto? I do and I use it whenever I can. I like to add it to mayonnaise to create a delicious sandwich spread, and sometimes I just use it in place of mayonnaise. It's great added to cashew cream and slathered on pasta for pesto "alfredo" like I made for this book club lunch gathering.
You don't have to use the traditional pine nuts to make pesto. In fact, I prefer pecans. If you have a nut allergy, you can substitute cashew cream for the olive oil and leave out nuts all together. (Although cashews are still technically considered "nuts" because of their hard shell, many people who can't tolerate nuts can still have cashews.) Another great substitute for nuts in pesto are pumpkin seeds.
I've made pesto and completely ignored the rules before. Like when I made this tomato cranberry pesto. It is SO good, and such a nice change. Make up a batch the next time you make up a cheese board and see what you think. You really can use your imagination when it comes to pesto.
This time I wanted to make something that would go well with vegan cheeses, pears, apples, figs, grapes, baguette, and a nice bottle of chardonnay for a Fall picnic. Something smoky…
You guessed it! Smoked almonds to the rescue! Oh my gawd. I can't believe I never thought of this before. I think you're going to love it.
for approximately 1 pint of smoked almond pesto:
2 heaping cups fresh basil leaves (discard stems)
1/2 cup fresh parsley (I used Italian flat leaf)
1 (6 oz.) can smoked almonds (Blue Diamond brand "smokehouse")
1/4 cup grated Violife brand vegan Parmesan cheese, or nutritional yeast
4 cloves fresh garlic, minced
1/4 cup to 1/2 cup extra virgin olive oil (unfiltered is best)
2 teaspoons fresh lemon juice
salt and freshly ground black pepper, to taste
smoked paprika, to taste (for even more smoky flavor… this is optional)
water to thin pesto (if necessary)
Blend all in the bowl of a large food processor until smooth. Thin out, using a little water, if necessary. Transfer to a canning jar with a lid and keep refrigerated, up to two weeks.
Enjoy!
~ Melissa
You may enjoy these related posts: