Print Friendly Version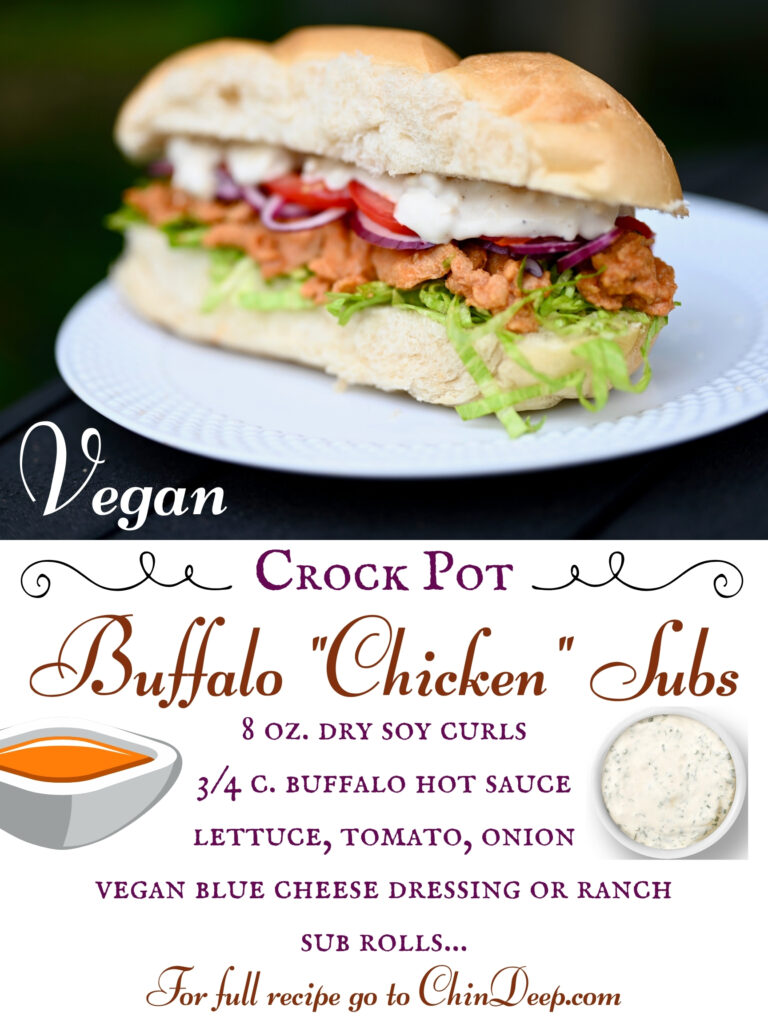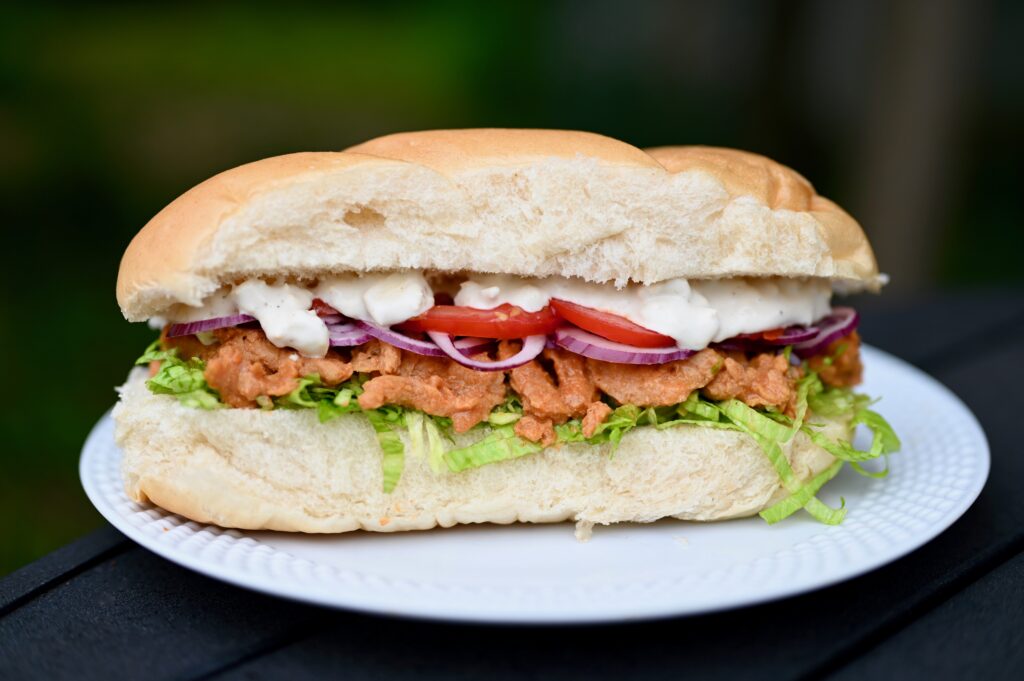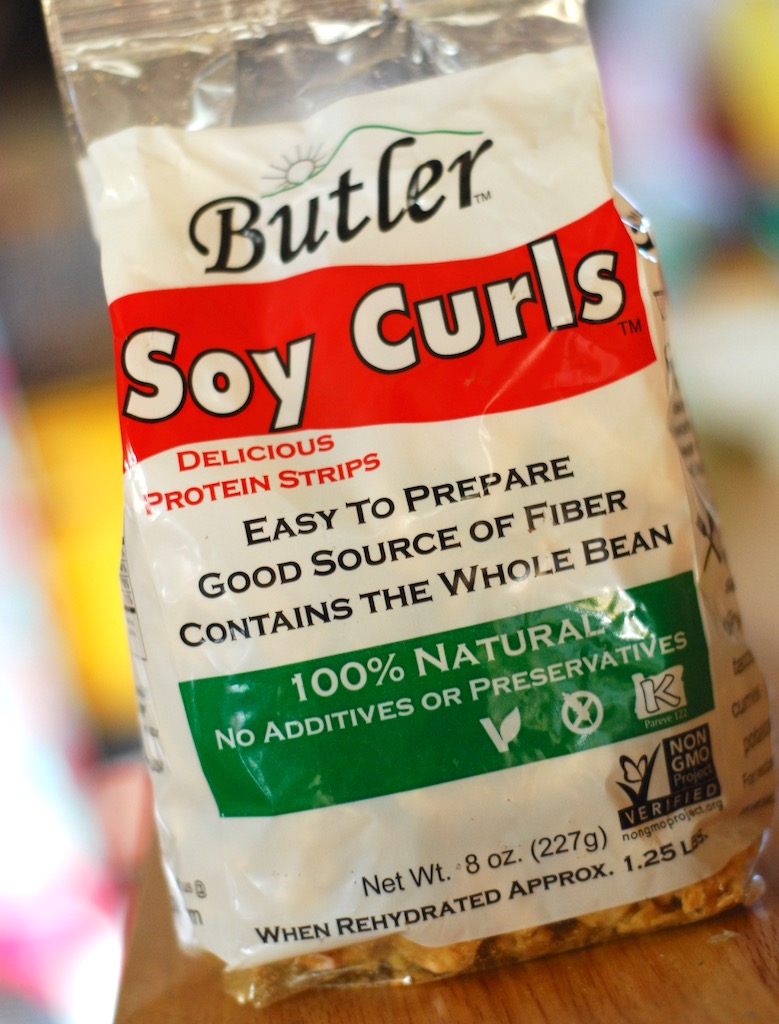 This week I thought I'd try something different just to see what happens. I used to use my Crock Pot a LOT prior to going vegan. One of my favorite, "go to" dinners was chicken tacos. It's literally three ingredients. So easy. And while I love my slow cooker for making things like applesauce, bean soup, and vegan "baked" spaghetti, I really wanted to be able to throw a protein source (like tofu or seitan) in the crock pot for a few hours and end up with something I could put on subs, tacos, and salads.
So I threw caution to the wind and dumped some soy curls and buffalo sauce in the Crock Pot. I figured the worst thing that could happen is I'd have to throw it out if the recipe was a giant fail.
Um, yeah. It turns out that I've been vegan for three years and I could have been doing this the WHOLE time. Ah, well, live and learn, right?
Needless to say I will probably make something in the Crock Pot featuring soy curls at least once a week from here on out. I couldn't believe how easy this was and sooooo delicious too.
Most recipes for soy curls call for soaking them first. No need for this step when you make them in the slow cooker. Just put them in dry, pour your sauce over, cover and let the Crock Pot do the rest of the work for you.
For the buffalo sauce:
1 cup Frank's Red Hot Wing Sauce
1/2 cup unsweetened, plain soy milk
1 Tablespoon agave syrup
2 teaspoons onion powder
2 teaspoons garlic powder
1 Tablespoon smoked paprika
1/2 teaspoon freshly ground black pepper
Mix all in a small bowl using a wire whisk. And then, place:
8 oz. dry soy curls in the bowl of a 4 quart slow cooker/Crock Pot
Add the prepared sauce and 2 and 1/2 cups vegetable broth to the soy curls. Gently mix to combine. Cover Crock Pot and cook on the HIGH setting for 3 hours. Add a little more liquid if needed.
To make the subs you'll need:
buffalo soy curls
sub rolls
shredded lettuce
thinly sliced red onion or pickled red onion
thinly sliced tomato
vegan ranch dressing or vegan blue cheese dressing
Note: I add crumbled vegan feta cheese to the dressing to make it chunky and it's soooooo good!
Enjoy!
~Melissa
You may enjoy these related posts: