Print Friendly Version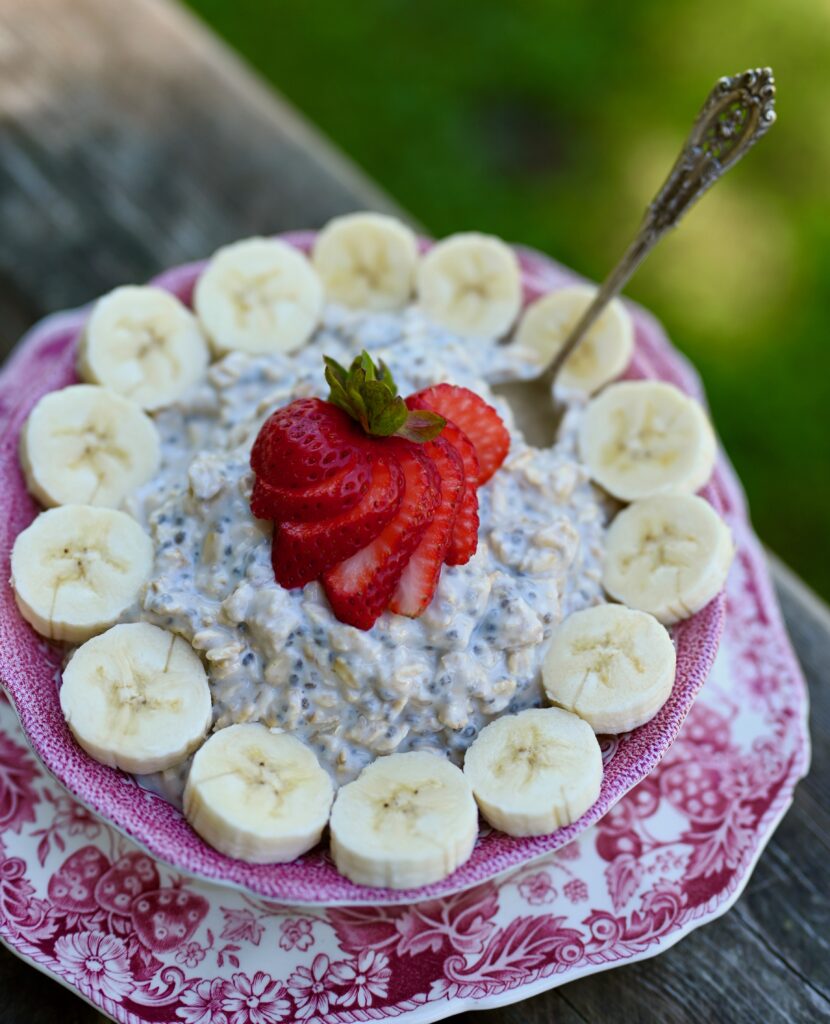 Have you ever tried making overnight oats? We love them not only because they're delicious, but because they're super quick to make and you can have a healthy, satisfying breakfast ready to eat the next morning. They're great for busy mornings! I've made a few different kinds that we've all really enjoyed, such as: carrot cake overnight oats, caramel banana mocha overnight oats, classic, and chocolate chia pudding oats.
My new creation, strawberries & cream overnight oats, are probably my favorite yet. I love the subtle strawberry flavor that the vegan strawberry yogurt lends to the oats. You could add even more strawberry flavor by including a half scoop of strawberry protein powder, if you wish. Vega makes a great one.
Overnight oats are great for road trips and camping trips too. Just pack them into jars and put them on ice for a quick breakfast, lunch, or snack.
for one serving:
1 cup old fashioned rolled oats
3/4 c. soy milk (or your favorite plant milk)
1 (5.3 oz.) container Silk Dairy Free strawberry yogurt
2 Tablespoons chia seeds
1 Tablespoon pure maple syrup (if needed)
Mix everything together in a large canning jar with a wide mouth, or a bowl with a tight fitting lid. Cover and place in refrigerator overnight.
The next morning your oats are done! Just stir, and add your favorite fresh fruits, coconut, dark chocolate chips… Whatever you like!
Enjoy!
~Melissa
You may enjoy these related posts: