Print Friendly Version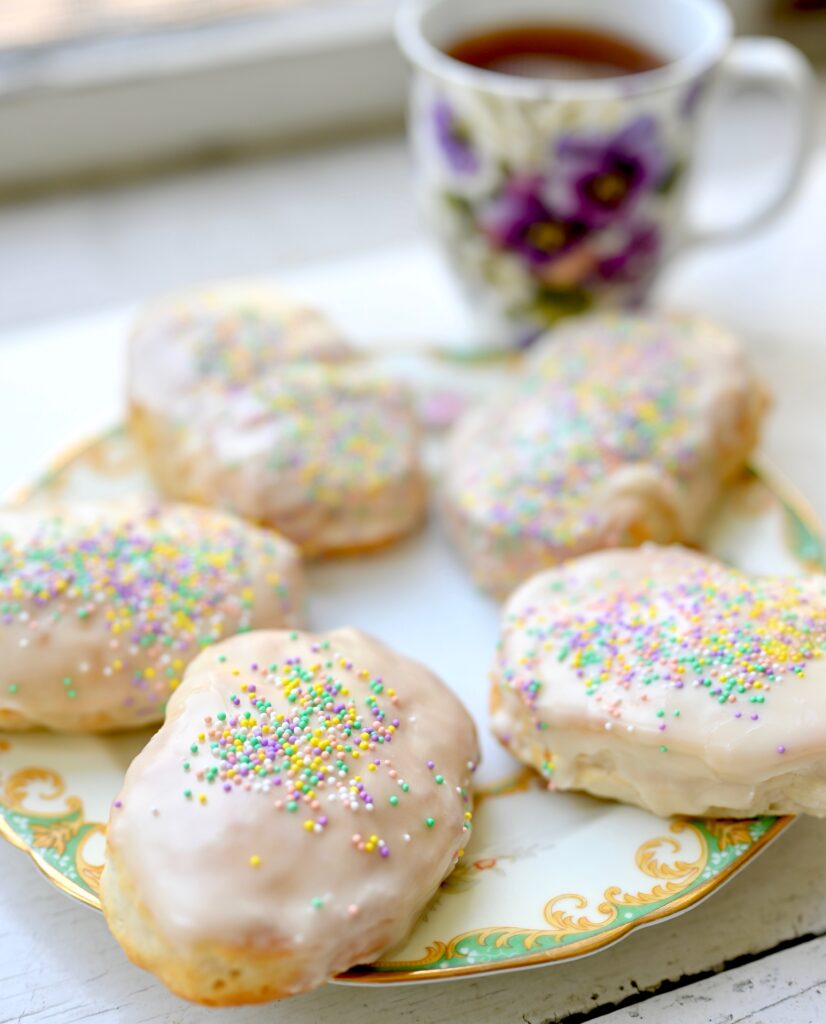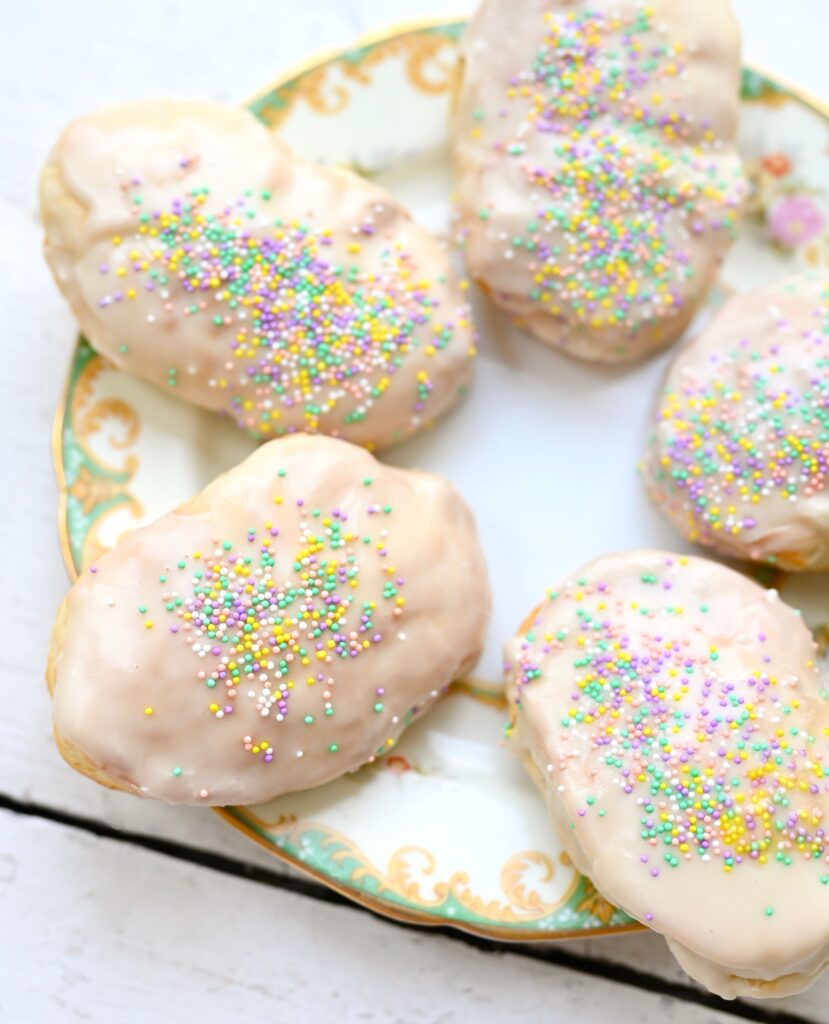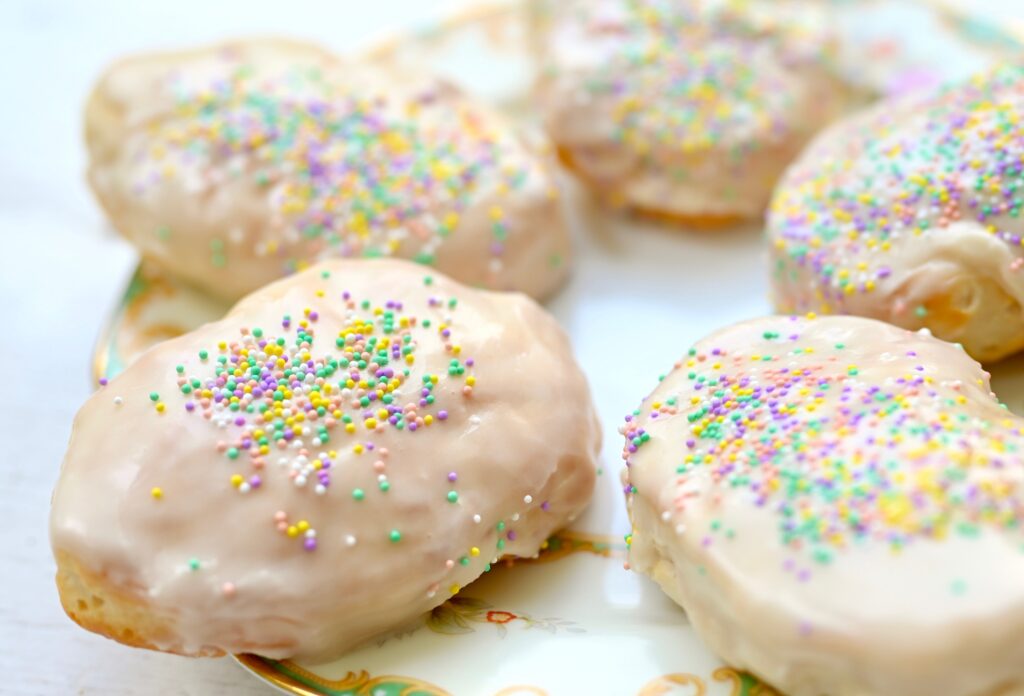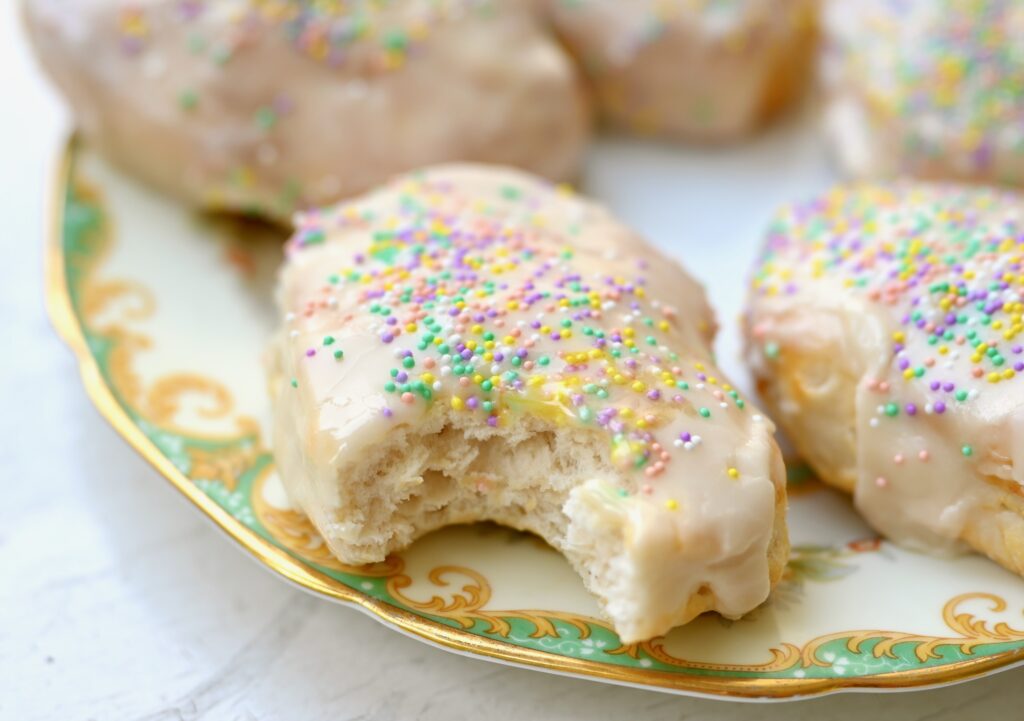 Time to make the donuts! (I already made the donuts!) Remember that funny commercial from the 80s? I think it was for Winchell's Donut Shop. I always laughed at that funny donut guy. Some of you are too young to remember. I just turned 50 (what the WHAT?) so I can say stuff like that now. Hee hee. I'm suddenly actually sounding like a grandma. I am a grandma, but now I sound like one. I'm sure all this babbling isn't helping at all.
Now that I've started, I can't stop coming up with new donut flavors to create using the air fryer. So far I've made: classic donuts, cinnamon & sugar donut holes, and strawberry jam donuts. At some point I'm going to try lemon, and custard filled bismarcks. This time I thought it would be fun to make the one that is favorite among maple lovers. Maple Bars!
Once again, the process is so easy and fast! And did I mention they're delicious?
When making my maple glaze I was a little surprised that it didn't come out more brown. Upon closer inspection of my ingredients, I realized that most maple extracts also have food coloring added to them. Mine does not. I used Watkin's and it's clear. So that explains why my maple bars look blonde. They taste amazing anyway. Who needs artificial coloring, right? And, I know most maple bars don't come with sprinkles, but when I'm making donuts I just can't resist.
If you like maple, I think you're going to love these.
1 tube Pillsbury Grand's biscuits
1 and 3/4 cups powdered sugar
2 Tablespoons milk (I used unsweetened soy)
2 Tablespoons pure maple syrup
1 teaspoon maple extract
pinch salt
Preheat air fryer to 350 degrees F. for 3 minutes.
Press the biscuits into oblong rectangles. Brush with a little vegetable oil. Air fry at 350 degrees F. for 3 and 1/2 minutes. Check for doneness. You want your donuts to be lightly golden brown, but not too brown. Air fry for another 30 seconds if needed. You'll have to air fry the donuts 3 or 4 at a time, depending on the size of your air fryer.
Make the maple glaze: In a medium bowl, mix the powdered sugar, milk, maple syrup, maple extract, and salt. Using a wire whisk, stir until smooth.
When donuts are all done, let them cool so they're just warm. (About 5 minutes.) Dip one side of each donut into glaze. Add sprinkles if you wish. Allow to set for approximately 5 minutes before serving. These donuts will keep in an air tight container, at room temperature, for a couple days. They're much better fresh though, so my advice would be to only make what you're going to eat the same day.
Enjoy!
~ Melissa
You may enjoy these related posts: