Print Friendly Version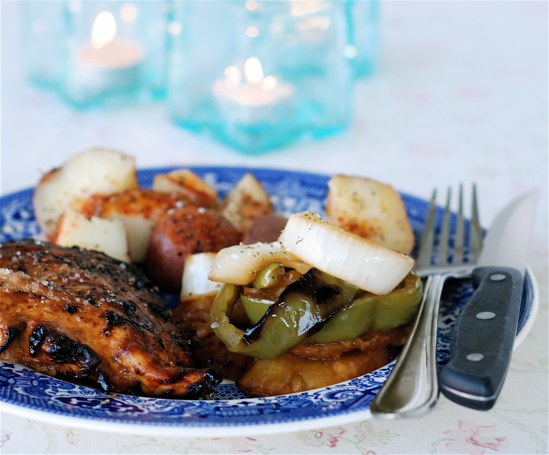 Do you marinate stuff in ziplocs? when I realized how darn easy it is to squish the marinade all over the meat, and how much less space it takes up in the fridge, I was hooked. We even marinate our spatchcock chickens in ziplocs, try it…you'll love it 😉
place the following ingredients in a big, heavy-duty ziploc bag:
4 large boneless, skinless chicken breasts
1 cup teriyaki sauce
1/4 cup oil
juice and zest of one large orange
1/4 cup balsamic vinegar
2 Tablespoons dark sesame oil
2 large garlic cloves, minced
1 teaspoon onion powder
1 teaspoon ginger
1 teaspoon ground black pepper
Seal bag tightly, removing as much air as possible. Squish the liquid all over the meat. Place in a large bowl in your refrigerator. Marinate for 24 hours. This is fun to put together the night before while you're making the evening meal. Easy peasy. After the 24 hours is up, remove from liquid and grill over charcoal until juices run clear. Absolutely fabulous with rice and salad, or grilled veggies and oven roasted baby bliss potatoes.
Enjoy!
~Melissa
You may enjoy these related posts: