Print Friendly Version
~Make cider floats! Pour real apple orchard cider over cinnamon ice cream
~Harvest grapevines and make homemade wreaths for Christmas gifts…here's a new twist on this idea.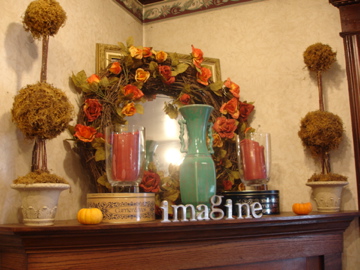 homemade grapevine wreath
~Go to a grape stomp or participate in a grape harvest at a local vineyard.
~Host a harvest party: plan a hayride, have a campfire, toast marshmallows
~Use a new rag rug, or hand hooked rug as a tablecloth
~Decorate with rusty stuff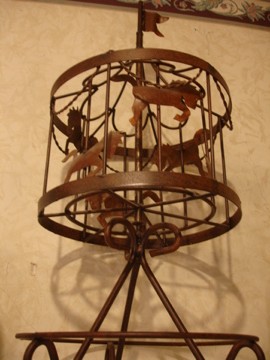 rusty carousel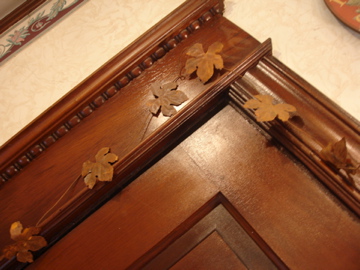 rusty leaf garlands over doorways…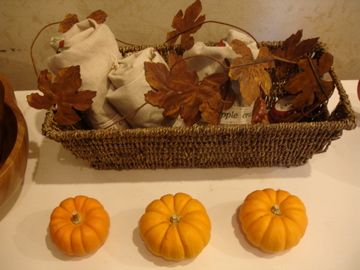 or bunched up in baskets
~Watch bald eagles in Red Wing Minnesota
~Fondue for 2
~Plant bulbs for spring
~Create a weekly menu written on pretty stationary and display in an ornate frame on your sideboard
~Candles, candle chandeliers, and fireplaces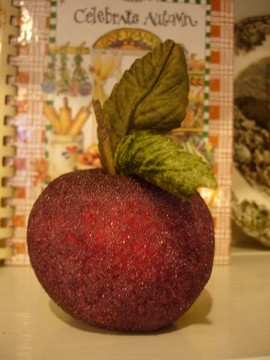 jeweled faux apples
~Decorate with apples real and faux.
~Leaf shaped plates, bowls, and platters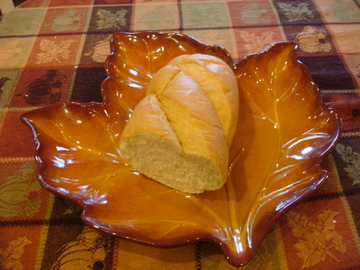 leaf shaped platter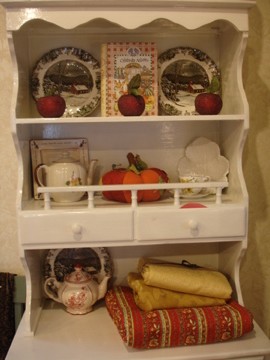 a pretty hutch you can decorate for every season
~Visit your favorite pumpkin patch and apple orchard
~Bake a pie or make apple donuts
~Make cider stew in a pumpkin
~Collect autumn leaves and strew them all over your house
~Make "Chocolate Covered Salted Nut Roll Mix"~ Combine chocolate chips, candy corn and dry roasted peanuts in a candy bowl.
~Enjoy tea time in the afternoon. Make a pot of my favorite tea for autumn, Mrs. Kelly's Minneapple!
~Make a big batch of apple butter in your crock pot
~Knit sweaters, scarves and slippers for Christmas presents.
What are your favorite house warming luxuries for autumn?
~Melissa
You may enjoy these related posts: