Print Friendly Version
"My long two-pointed ladder's sticking through a tree
Toward heaven still.
And there's a barrel that I didn't fill
Beside it, and there may be two or three
Apples I didn't pick upon some bough.
But I am done with apple-picking now.
Essence of winter sleep is on the night,
The scent of apples; I am drowsing off…"
~From the poem "After Apple Picking" by Robert Frost
We drove to Nesbitt's Nursery & Apple Orchard yesterday. The weather was perfect and the drive from Red Wing to Prescott Wisconsin was gorgeous.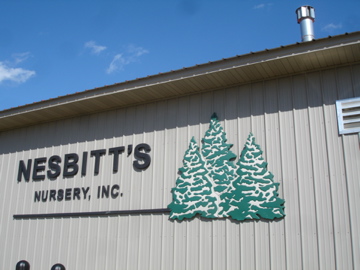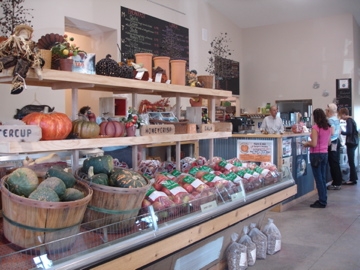 We had fun shopping in their gift shop and choosing our apples and sugar pumpkins. We can't wait to go back and have lunch at their little cafe. The breakfast and lunch menus look fantastic. They serve Izzy's ice cream! Gracie enjoyed the "Midnight Snacks" ice cream with an 'Izzy Scoop' of the salted caramel. I had a cup of coffee and bought one of these William Sonoma apple pie pocket molds, and a couple bars of homemade soap…lavender and patchouli. Mmmmmm….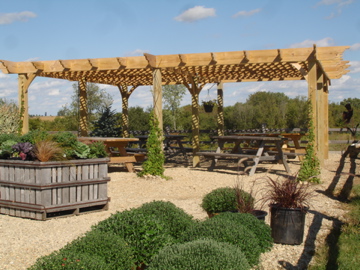 Nesbitt's Pergola would be a beautiful place for a picnic.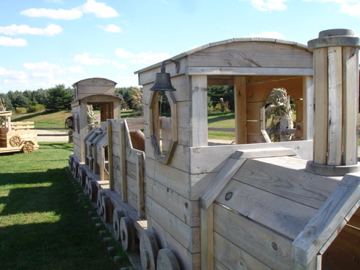 A fun playground for the kids…and a spruce tree maze!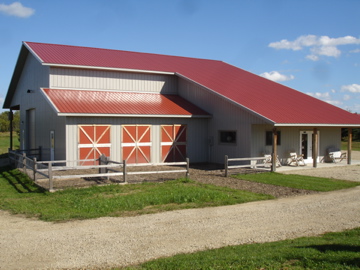 The apple house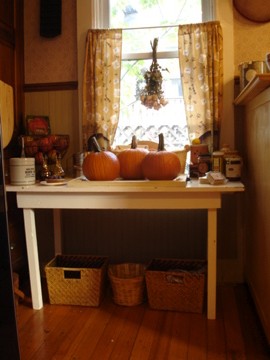 Our farm table…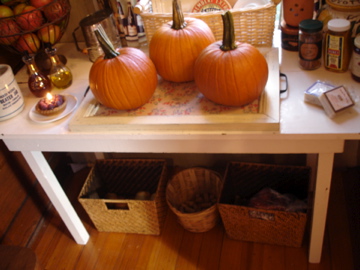 …heavy with apples and pumpkins.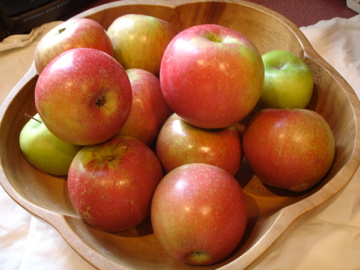 Time to do some baking!
What are your favorite recipes this time of year?
~Melissa
You may enjoy these related posts: