Print Friendly Version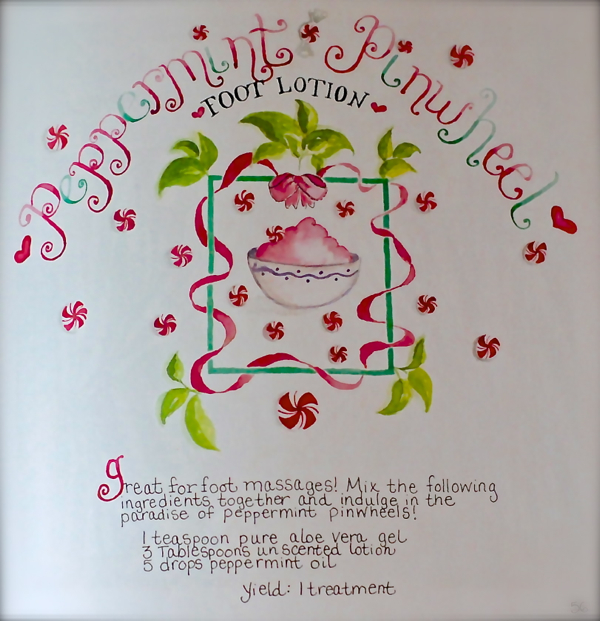 A Week of Valentine Treats ~ Day Six
from page 56 of my book, Chin Deep in Bubbles ~ Little Luxuries for Every Day
I'm back with another treat, Lovelies! This lotion is so great for foot massages. Mix the following ingredients together in a small bowl and use as foot massage lotion or as a invigorating rub for tired feet at the end of a hard work day. Little jars of this make sweet party favors for a Girlfriends' spa party. Simply tie a red and white ribbon around the lid and indulge in the scent of peppermint pinwheel candy whenever you like!
yield: 2 treatments
3 Tablespoons to 1/4 cup unscented, good quality lotion
10 drops peppermint essential oil
1 teaspoon aloe vera gel
Enjoy!
XO,
~Melissa
You may enjoy these related posts: