Print Friendly Version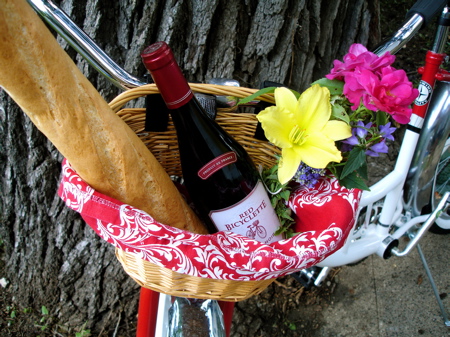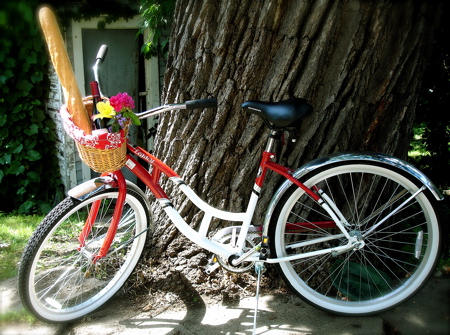 ~day zero update~
Remember the Day Zero Project? Well, I've checked 33 out of the 101 items off the list!
The most recent:
#31- Visit Hollywood sign
#32- Go on a quest for the ultimate fish taco
#33- Visit Venice Beach
#34- Visit Manhattan and Redondo Beaches
#45- Pay for the person behind me at Caribou
and…..drumroll….
#47- Buy a new bicycle!
When I was five I got my first new bike. It was a red Schwinn with a basket, horn and training wheels. My grandpa, Papa, taught me how to ride it at a nearby baseball diamond. I'm not sure what happened to that little bike, but ever since then I've believed that all bicycles should be Schwinn and they should be RED.
I'm excited to take her for a spin on the Cannon Valley trail with Jeff, Gracie and my friend Clare (also the owner of a red Schwinn.) Hi Clare 🙂
And wouldn't it be romantic to take a bike ride around our little neighborhood, pack a picnic and head to a park for date night? Hmmmm….I'll have to bring this up to the hubby.
When looking for a bottle of wine to put in the bike basket, how perfect is it that I found a French red called "Red Bicyclette?" I ask you. I'll post a review under "Wine Tasting Notes" soon…
What have you checked off your bucket list lately?
~Melissa
You may enjoy these related posts: