Print Friendly Version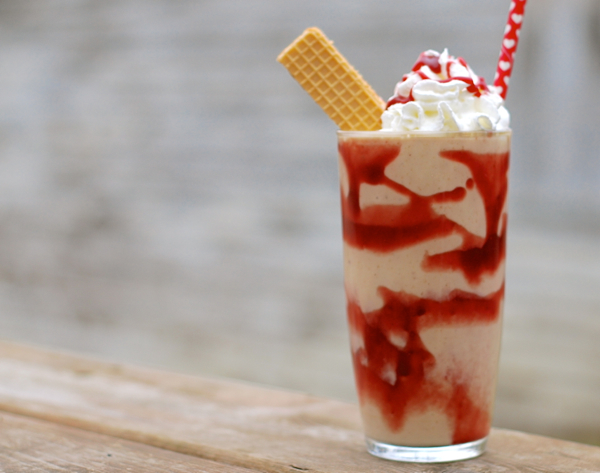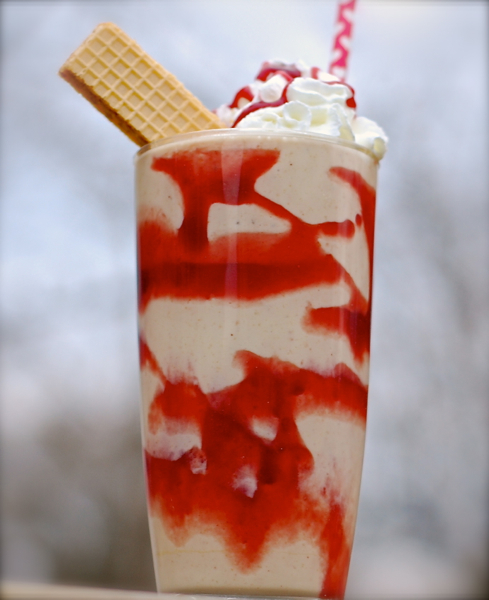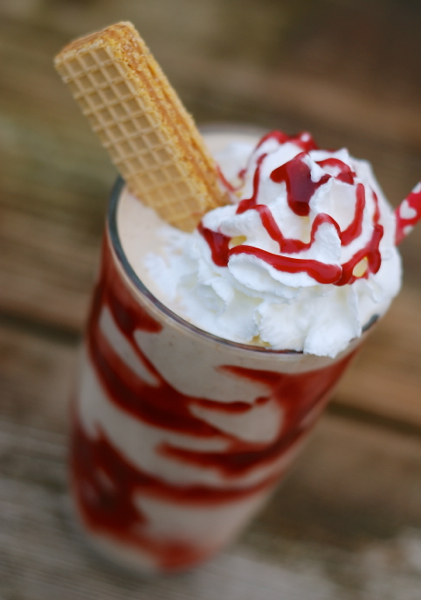 Since I enjoy a smoothie almost every day as one of my meals, it's fun to experiment with recipes and discover something new.
I was craving a PB & J sandwich a couple days ago and decided to skip the bread and go straight for a smoothie. I'm so glad I did! This is delicious and filling too!
For one PB & J smoothie:
1/2 cup plain Greek yogurt
2 heaping Tablespoons organic peanut butter (crunchy or smooth)
1 Tablespoon seedless jam (I used Polaner All Fruit raspberry)
1 large ripe banana (or 2 small), frozen and cut into chunks
1/4 cup to 1/2 cup milk (I used unsweetened vanilla almond)
handful of ice
Place all in the bowl of a blender and blend until smooth.
For the jam swirl:
3 Tablespoons seedless jam
1/2 teaspoon to 1 teaspoon apple juice
Whisk until smooth and place in a squeeze bottle. Squeeze a swirl into the inside walls of a clear glass tumbler. Fill glass with smoothie mixture. Top smoothie with a dollop of whipped cream and a peanut butter wafer cookie (optional.)
Enjoy as breakfast, lunch, snack, or dessert!
~Melissa
You may enjoy these related posts: