Print Friendly Version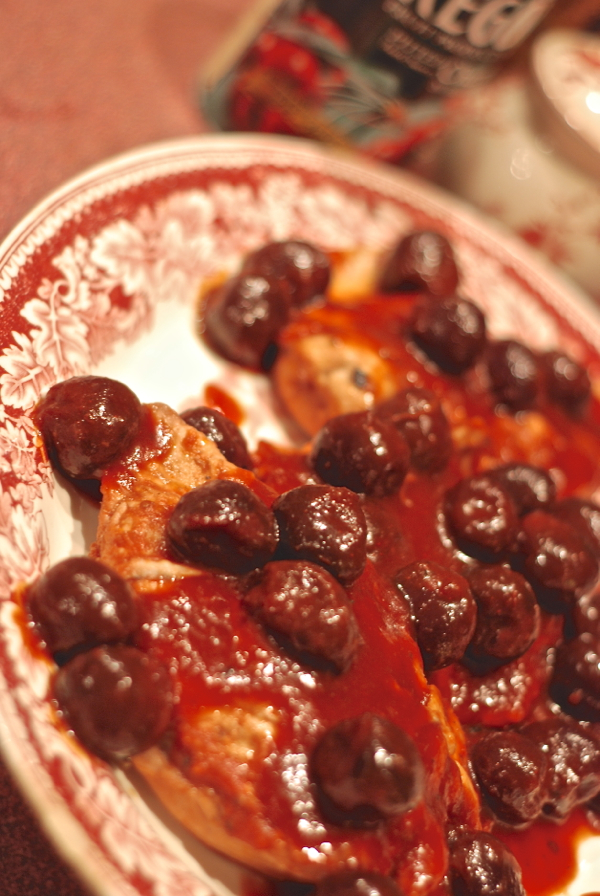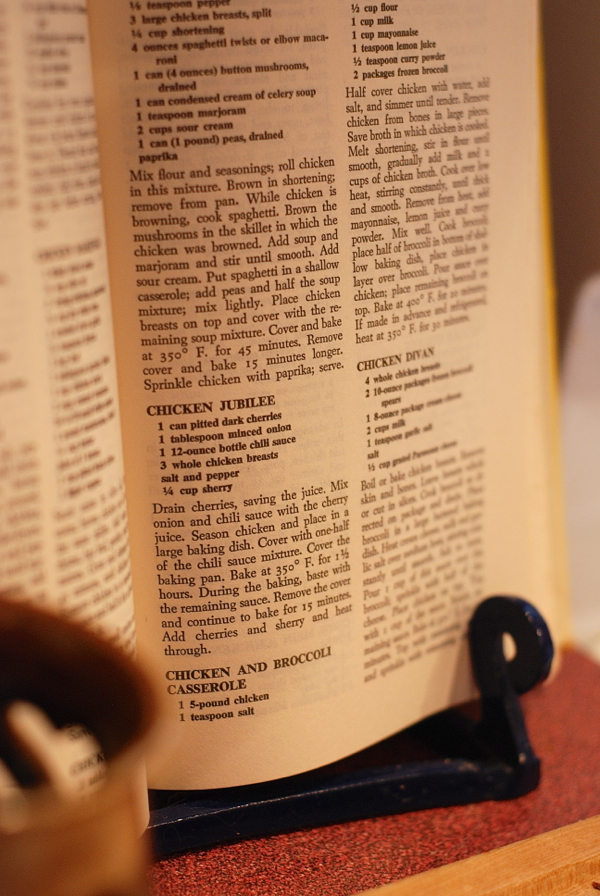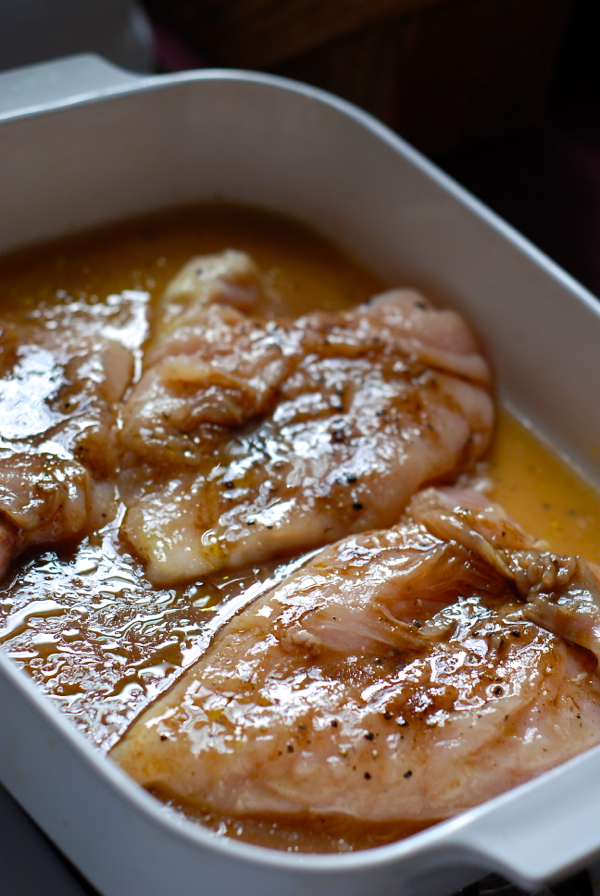 I'm so happy to be snuggled into my little cottage today while the fierce, winter winds blow outside. I had my brother over for lunch today…we had leftover chop suey sandwiches and watched THIS movie, while we sipped French press. I am so grateful for the awesome people in my life.
I made this interesting and very tasty chicken dish last week. I was looking for something different to do with chicken (I'm always looking for ways to make it exotic. I think we've talked about this before…) Anyway, I picked up a vintage copy of The Settlement Cookbook while on a thrifting excursion awhile back, and what really sold me on the book was all of the cool chicken recipes. I love vintage recipes. Using them as a guide always feels like the second best thing to time travel, wouldn't you agree?
This chicken was SO good, and not at all what I thought it was going to be. When I see the words, "Cherries Jubilee," I automatically think of the boozy, wonderful dessert. This chicken dish is nothing like that dessert. It's like a rich, wonderful barbecue sauce with dark cherries that melt in your mouth as a sort of sweet contrast to the sauce. I was pleasantly surprised.
4 large, boneless skinless chicken breasts
1/2 cup cream sherry
1/4 cup olive oil
2 teaspoons sea salt
2 teaspoons freshly ground black pepper
2 Tablespoons dried, minced onion
1 (12 oz.) bottle chili sauce (I used Heinz)
1 can pitted, sweet, dark cherries (with the juice)
Place chicken breasts in a 9 x 13 glass baking dish and marinate them in the cream sherry, olive oil, salt, pepper, and minced onion for 6 to 8 hours.
Combine the chili sauce and cherries plus the juice. Pour over the chicken breasts and the marinade. Cover the pan with aluminum foil and bake at 350 degrees F. for 45 minutes. Uncover and bake an additional 20 minutes (or until juices in chicken run completely clear.)
Enjoy!
~Melissa
You may enjoy these related posts: