Print Friendly Version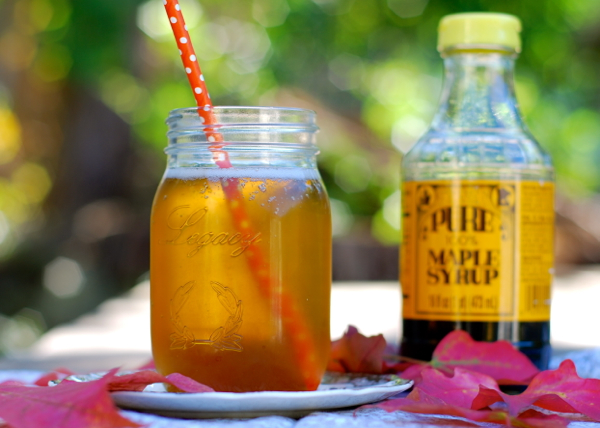 While we were visiting the north shore of Lake Superior in August, I discovered maple soda! It was offered at a few of our favorite establishments, and when I asked how it's made, I was pleasantly surprised to find out that it's composed of only two healthy, delicious ingredients. I just knew I had to share my discovery with you, my awesome readers. This is such a yummy, refreshing treat, and it's the perfect sweet refreshment on a sunny, Autumn day.
for one maple soda:
12 oz. cold, unsweetened seltzer water OR mineral water
1 to 2 shots pure Minnesota maple syrup (I love Hamel)
ice (optional)
Pour seltzer into a glass, and add ice if using. Add syrup. I only put one shot of syrup in my soda, and I think it's perfect that way. Sweet, but not too sweet. Adjust the seltzer/syrup ratio to your liking. Stir, and serve with a cute straw!
Enjoy!
~Melissa
You may enjoy these related posts: