Print Friendly Version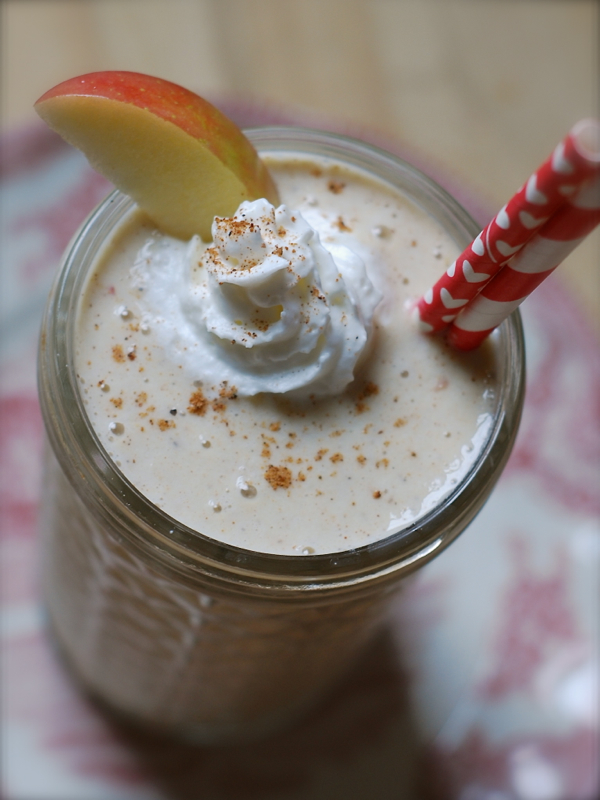 I spent the day with one of my besties today. We had a yummy lunch of turkey bratwurst and salad, on her gorgeous screened in gazebo/porch, and then we watched the movie, Sisters, starring Tina Fey and Amy Poehler. It was exactly the sort of goofy, (somewhat raunchy) humor that I needed today. I love when a funny movie helps you deal and acts as a sort of laugh therapy. This was that. I recommend watching it with your best girlfriends.
Now I'm home and I want apple pie with a big old scoop of ice cream. I'm not going to eat apple pie or ice cream. Instead, I'm making a smoothie which is my go-to dessert these days when craving something ridiculous. Not that apple pie and ice cream are ridiculous. I do not judge. Apple pie and ice cream three days in a row is the beginning of a pattern, and I'm switching to smoothies to prove I can. Oh, also, they don't cause the dreaded sugar crash, but actually make you feel good. What a concept, right? They taste good too. Fo reelz. Especially this one which tastes like apple pie. Apple pie you suck through a straw…
for one apple pie smoothie:
1 sweet apple, unpeeled, cored, and sliced (save a little slice for garnish)
1 tart apple, unpeeled, cored, and sliced
1/2 cup plain greek yogurt
1/2 cup unsweetened almond milk
1/2 teaspoon pure vanilla extract
1 large, frozen banana, peeled and sliced
1 teaspoon cinnamon
1/4 teaspoon ground ginger
1/8 teaspoon nutmeg
tiny pinch of cloves
1 to 2 teaspoons raw honey (if needed)
Place everything in the bowl of a blender and blend until smooth. Adjust thickness if needed, adding more yogurt if the smoothie seems too thin, and more milk if it seems too thick. Adjust sweetness. Pour into a tall glass. Garnish with a little dollop of whipped cream, a little slice of apple, and a sprinkle of cinnamon, if you wish.
Enjoy!
~Melissa
You may enjoy these related posts: