Print Friendly Version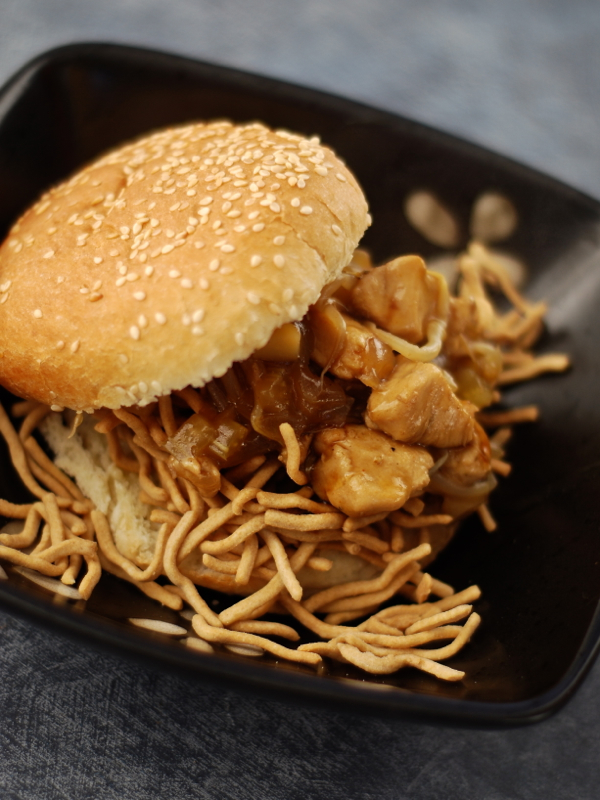 A few days ago I asked my facebook readers if they had ever created a dish that was inspired by a book they had read. I find that I do this often, and decided to start documenting my literary food adventures…beginning with these Chop Suey Sandwiches.
When I was vacationing on Lake Superior's north shore with my family this past autumn I read a beautiful book by Brunonia Barry called The Lace Reader .
The book is set in Salem, Massachusetts. One of the main characters, Rafferty, frequents a place in Salem, called Salem Willows, for their chop suey sandwiches. After I read about them I got curious. I looked up The Willows online and it's a real place! I even found a couple websites with the recipe. I just had to make these sandwiches!  I did tweak the recipe a bit. In my opinion a chop suey sandwich should have meat on it because the definition of chop suey is… "A Chinese-style dish of meat stewed and fried with bean sprouts, bamboo shoots, and onions, and often served with rice." The recipes I found were meat free. I guess I don't know if the sandwiches at The Willows have meat on them or not, because I've never been there…but mine do! I changed up the spices a bit, and added a tiny bit more cornstarch so the broth surrounding the chop suey ingredients would be more gravy like. I buttered the warmed buns, and used the pre-fried chow mein noodles you can purchase in the Asian food aisle at your grocery market to make the recipe a bit simpler. Other than that, these are what I would imagine, pretty close to the real deal. They are SO yummy, and so addictive. We had them for lunch and dinner yesterday! Everyone loved them!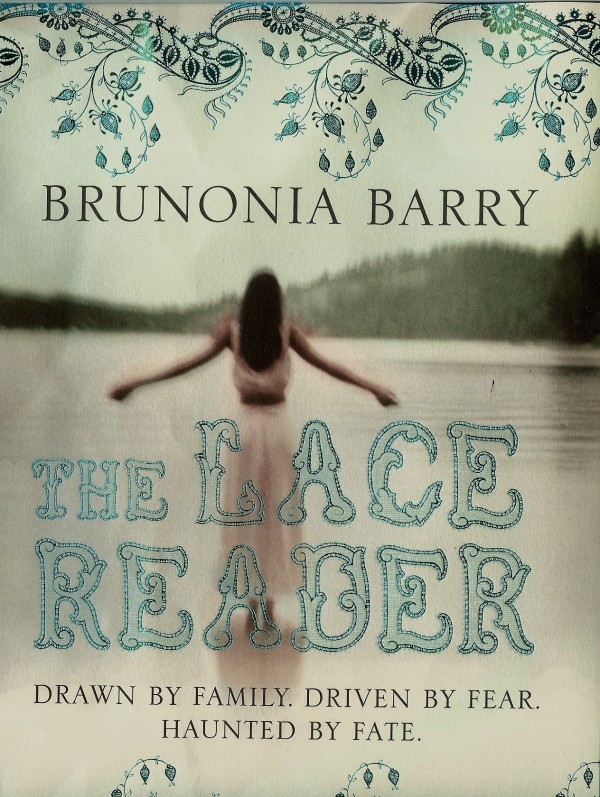 He [Rafferty] stood up from the deck chair and stretched his legs.
"Then I'm going for a run," he said.
"Now?" She [Towner] seemed surprised. He'd been yawning all evening.
"Yup. After that I'm stopping at The Willows for a chop suey sandwich."
"You and your chop suey sandwiches," she said.
"You want to come along?" He always asked. She never said yes, but he kept asking.
~ an excerpt from The Lace Reader by Brunonia Barry
To make the sandwiches:
2 Tablespoons olive oil
1 large onion, chopped fine
2 stalks celery, chopped fine
3 large cloves garlic, minced
14.4 oz can mung bean sprouts, drained well
8 oz. can water chestnuts, drained well and coarse chopped
8 oz. can bamboo shoots, drained well
1/4 cup molasses
2 teaspoons Sriracha hot sauce
1 teaspoon ginger
1 teaspoon salt
1/2 teaspoon hot pepper flakes
1 teaspoon freshly ground black pepper
4 cups chicken stock
1/3 cup cornstarch
3 large chicken breasts, cooked completely and cut into bite size chunks
8 sesame seed buns, warmed and lightly buttered
12 oz. bag crunchy chow-mein noodles
soy sauce
In a large, heavy pot (such as a Dutch oven) heat the olive oil over medium heat. Stir fry the onion and celery for one minute. Then add garlic. Cook one minute longer. Add bean sprouts, water chestnuts, bamboo shoots, molasses, Sriracha, ginger, salt and pepper.
Place the chicken stock and cornstarch in a bowl. Mix well with a wire whisk. Add to the ingredients in the Dutch oven, along with the fully cooked chicken chunks, and stir frequently while the chop suey heats up and thickens. Cook until the chop suey is hot and quite thick.
To assemble sandwich : On the bottom of the warmed, buttered bun place about 1/3 cup of the chow mein noodles, 1/3 to 1/2 cup of the chop suey, a drizzle of soy sauce and finally the top of the warmed, buttered bun.
Enjoy!
~Melissa
You may enjoy these related posts: