Print Friendly Version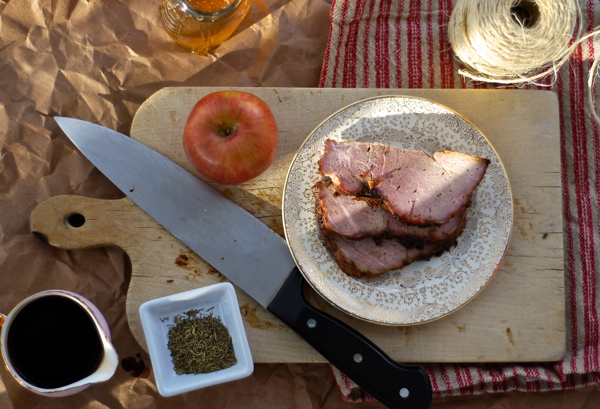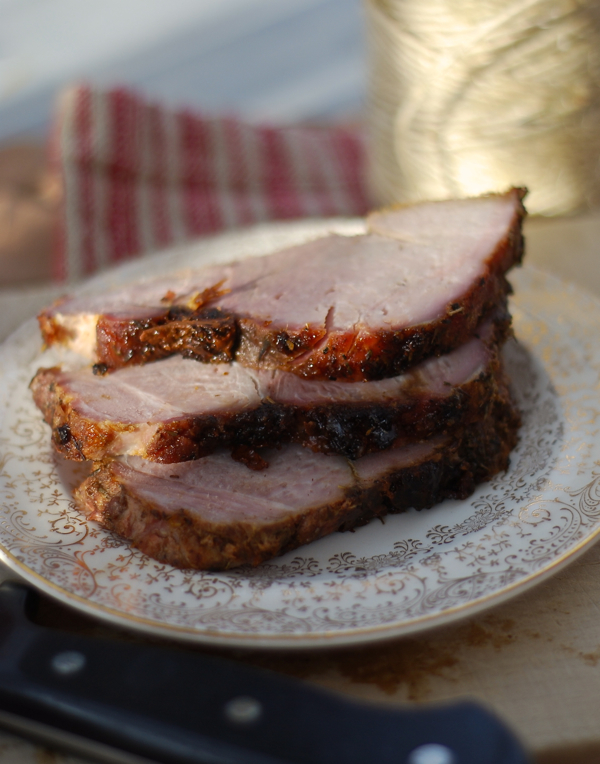 Do you ever find yourself in a cooking rut? Making the same things over…and over… and over… The kids are crying, "MOM! Chicken AGAIN!" WAH!!!! Yeah. It happens to all of us. I remember when me and the hubby were first married my repertoire consisted of "Create a Meal" stir fry over rice (remember that stuff? with the little frozen pod of stir fry "sauce" and the freezer burnt veggies? mmmmmm…. yuck) , Spaghetti (no. not homemade. Ragu. Classico if we felt fancy.) , and chicken. Sometimes we'd have couscous….with our chicken. Or a big salad…with chicken on it. This is during the same time period that I left hams in their plastic wrapping while baking, and burnt boxed mac and cheese. Yeah. I haven't always been a foodie and we haven't always exchanged witty banter concerning truffle oil, chevre, and sauce reductions while our friends looked at us wondering how we got so weird.
Anyhoo… I found myself in a different sort of a cooking rut recently. Whenever I made pork I either made THIS or THIS. That is all. So, last week when we were at the market and Jeff said he thought pork roast sounded good, I decided to invent something new. It was time, and I just so happened to have some extra fig jam that I bought during a lunch outing at the always amazing Nelson Creamery, as a spark for inspiration.
This is really delicious. And easy. I didn't know what fresh ginger would do in this situation, but it turns out flavorful and caramelized and wonderful. I love it when I stumble upon an idea and it turns out to be a good one. This is lovely enough to serve for a company dinner or a Holiday main dish. Paired with baked apples, and veggie tagine, latkes, or sweet potatoes? Pure heaven.
4 lb. boneless pork shoulder (butt) roast, rolled and tied by your butcher
place roast in a glass baking dish and then…
roll in this mixture:
3 Tablespoons extra virgin olive oil
3 Tablespoons honey
3 Tablespoons balsamic vinegar
then rub with this mixture:
2 Tablespoons Lawry's seasoned salt
2 Tablespoons dried thyme
2 teaspoons cinnamon
2 teaspoons onion powder
2 teaspoons black pepper
1/4 teaspoon nutmeg
Bake, uncovered at 350 degrees F. until interior of roast reaches 160 degrees, ( 1 to 1 and 1/2 hours)… When the roast is reaching that point (about 15 minutes before cooking time is done,) Coat the roast with 1/3 cup fig jam mixed with 1/4 cup fresh grated ginger. Bake until slightly browned and caramelized.
Enjoy!
~Melissa
You may enjoy these related posts: