Print Friendly Version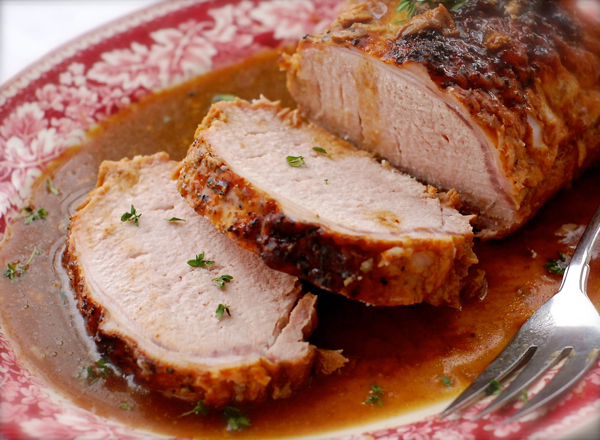 photograph by Melissa Placzek
"Autumn is a second spring when every leaf is a flower."  ~Albert Camus
This is so simple to make, yet so delicious I've made it several times for Christmas dinner.
~Maple Pork Roast~
Preheat oven to 350 degrees.
In a small bowl, combine:
1 cup real maple syrup
1/4 cup Dijon mustard
2 and 1/2 Tablespoons balsamic vinegar
2 and 1/2 Tablespoons soy sauce
1 teaspoon freshly ground black pepper
Pour sauce over a 3 lb boneless loin pork roast. Cook uncovered for an hour, or until a meat thermometer reads 160 degrees. Allow to stand for 10 minutes before slicing to serve. This is wonderful with garlic mashed potatoes, candied yams and fresh, steamed green beans.
*Light Version* by Tamela Erichsen:
I made the Maple Syrup Pork with a few modifications. I used Mrs. Butterworth's sugar free syrup instead of maple syrup (cute hubby is diabetic) and used a lean pork tenderloin. Cubed a fresh sweet potato, microwaved that for 10 minutes, placed that around the tenderloin, and poured sauce over that as well.
Used a meat thermometer and let it cook till 160 (only about 30 minutes)- it was fantastic. My husband said this recipe is a keeper!!!
Thanks Tamela!
Enjoy!
~Melissa
You may enjoy these related posts: