Print Friendly Version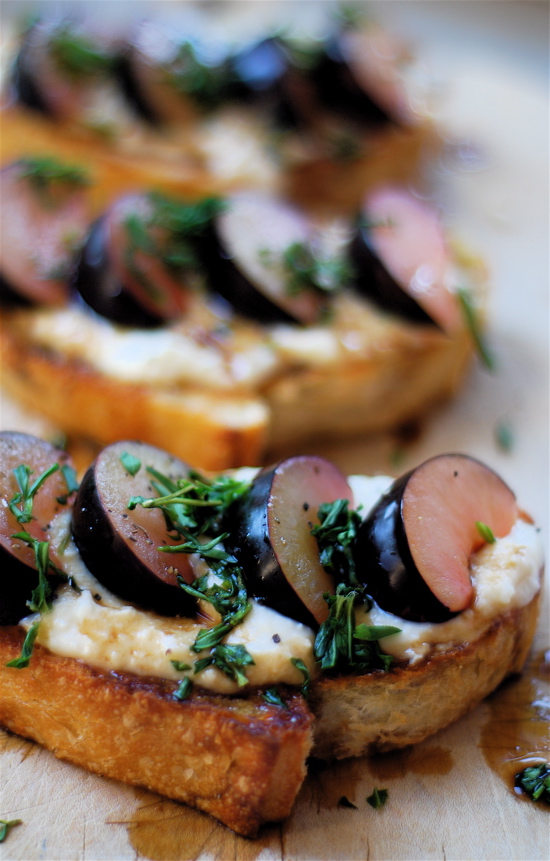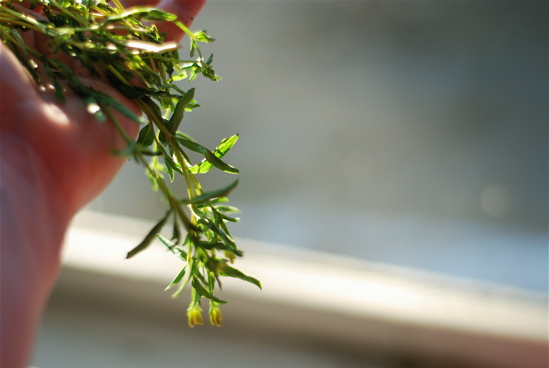 Loving this time of summer… it's warm, but not too warm. The mornings are crisp and cool, beckoning autumn, and slowly making me interested in trading in the berries and fruits of summer for the russet, rustic fare of fall.
Plums. such a completely romantic fruit. Surprisingly, I haven't featured them in many recipes. There are a couple on the blog though…spicy Thai Plum Wraps, berry trifle with Mirabelle cream…(Mirabelle is a Plum liqueur)… and Amelie Plum Cake (inspired by my all-time favorite movie, Amelie…) a beautiful, moist, rich plum cake that is lovely with a glass of wine or a cup of tea.
So, dear friends, here is another plum recipe I dreamed up. I'm hoping to make plum jam and a plum tart very soon too…I'll keep you posted.
serves 3-6
6 thick slices rustic Italian bread, buttered and grilled in a skillet until golden
honey cheese spread (recipe below)
plum slices
1/4 cup fresh tarragon leaves, chopped
1/4 cup balsamic vinegar mixed with 3 Tablespoons honey
Toast the buttered slices of bread in a skillet until golden brown. Place them on a cutting board and allow them to cool a bit while you make the honey cheese spread…
honey cheese spread
4 oz. feta, chevre or cream cheese
1/3 cup freshly grated Parmesan cheese
1/4 cup honey
2 Tablespoons real mayonnaise
2 Tablespoons white wine
Place all in the bowl of a food processor and pulse until smooth.  Spread liberally over the six toasted crostini slices. Top with slices of plum, drizzle with the honey-balsamic mixture, and sprinkle a little coarse sea salt and freshly ground black pepper over the top. Garnish with a sprinkling of the fresh tarragon. Enjoy with your favorite wine. Lovely as an appetizer or dessert.
What is your favorite plum recipe?
Enjoy!
~Melissa
You may enjoy these related posts: