Print Friendly Version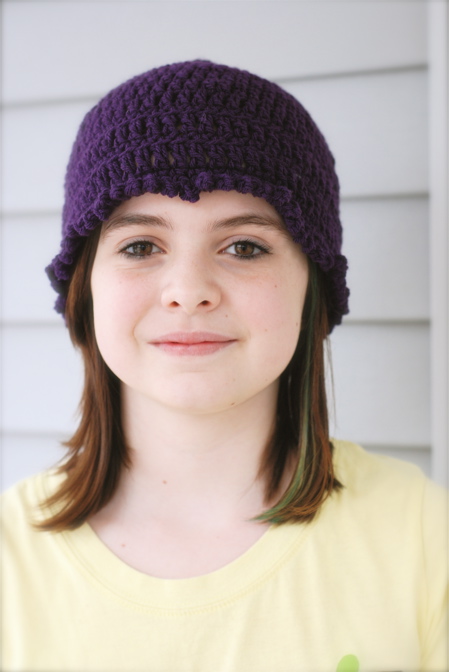 ~ chantelle hat ~
I've been having so much fun writing, testing recipes and working on illustrations for my tea book. Other than that, I've been knitting and crocheting like crazy! And now that there's (finally!) snow in this Mississippi river valley town, the urge to snuggle in under a quilt by the fire and play with piles of yarn is very strong. Knitting/crocheting along with bread baking and soup making…while watching old movies…and every once in awhile…the muffled sound of church bells serenade me…Pure bliss! What are your favorite hibernating rituals?
I made and named this hat for my friend Chantelle. Her favorite color is purple. This was a simple little hat to make and crocheted up in about 2 hours. I made a "Boy Beanie" using THIS PATTERN and just added a picot edge! Love this little pattern. Tried and true and (so far) loved by all…which reminds me…I promised my friend Jeremy C. another hat 🙂
Feeling so inspired and creative these days! Well, it's time for me to get ready to go over to my friend Clare's quilting studio for dinner (homemade mac & cheese!) and another "Creativity Night." We're working on our wooly quilts. Photos coming soon!
What projects/crafts have you been working on?
~Melissa
You may enjoy these related posts: