Print Friendly Version
After a fun-filled day celebrating our grandgirl Madeline's 2nd birthday with a houseful of family and friends, Jeff said he wanted to make a special dinner for our date night. So, we set up a little fantasy French bistro on our deck. There was a slight breeze that played over the newly-green grass in the back yard. Church bells chimed, the old fashioned street lamps lent a romantic, warm orange glow to the setting. The peaty scent of woodsmoke from the grill filled the air.
I spritzed on a favorite summer scent. Summer Hill by Crabtree & Evelyn.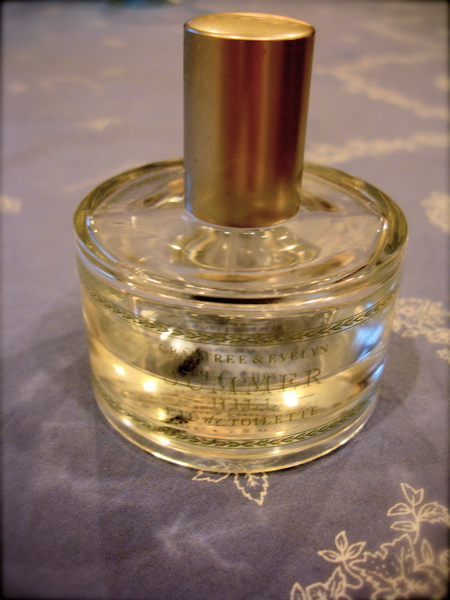 photographs by Melissa Placzek
and set a romantic spring table
complete with fresh daffodils cut from our bulb garden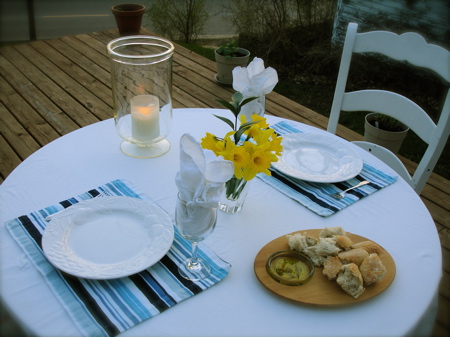 Mindy Gledhill crooned romantic poetry in the form of song from the iPod dock…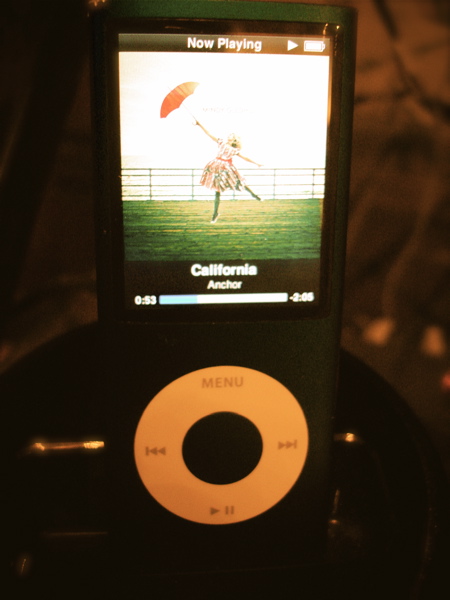 Jeff made my favorite, truffle pommes frites to go with our steaks…
mmmmmm…..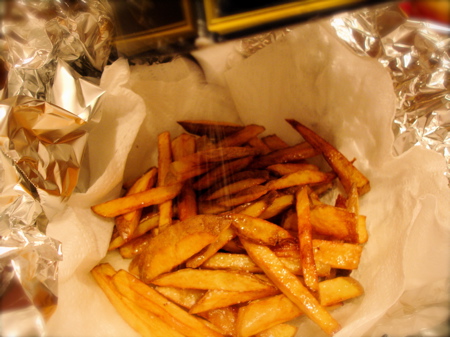 We enjoyed the beautiful weather, good food and wine
at our own private, outdoor bistro table…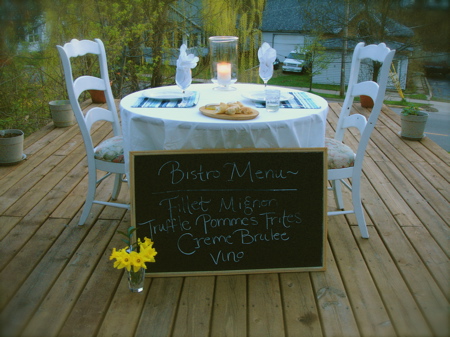 and for dessert…
cupcakes with buttercream frosting for 2…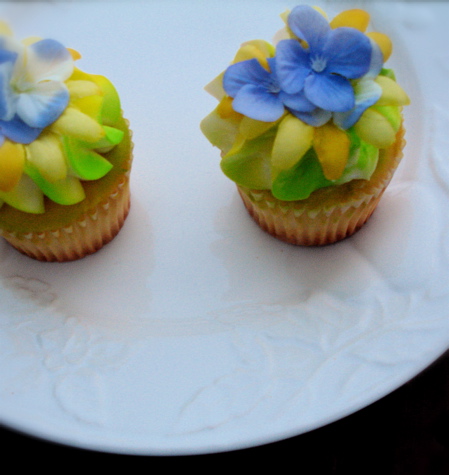 What did you do for date night this week?
~Melissa
You may enjoy these related posts: