Print Friendly Version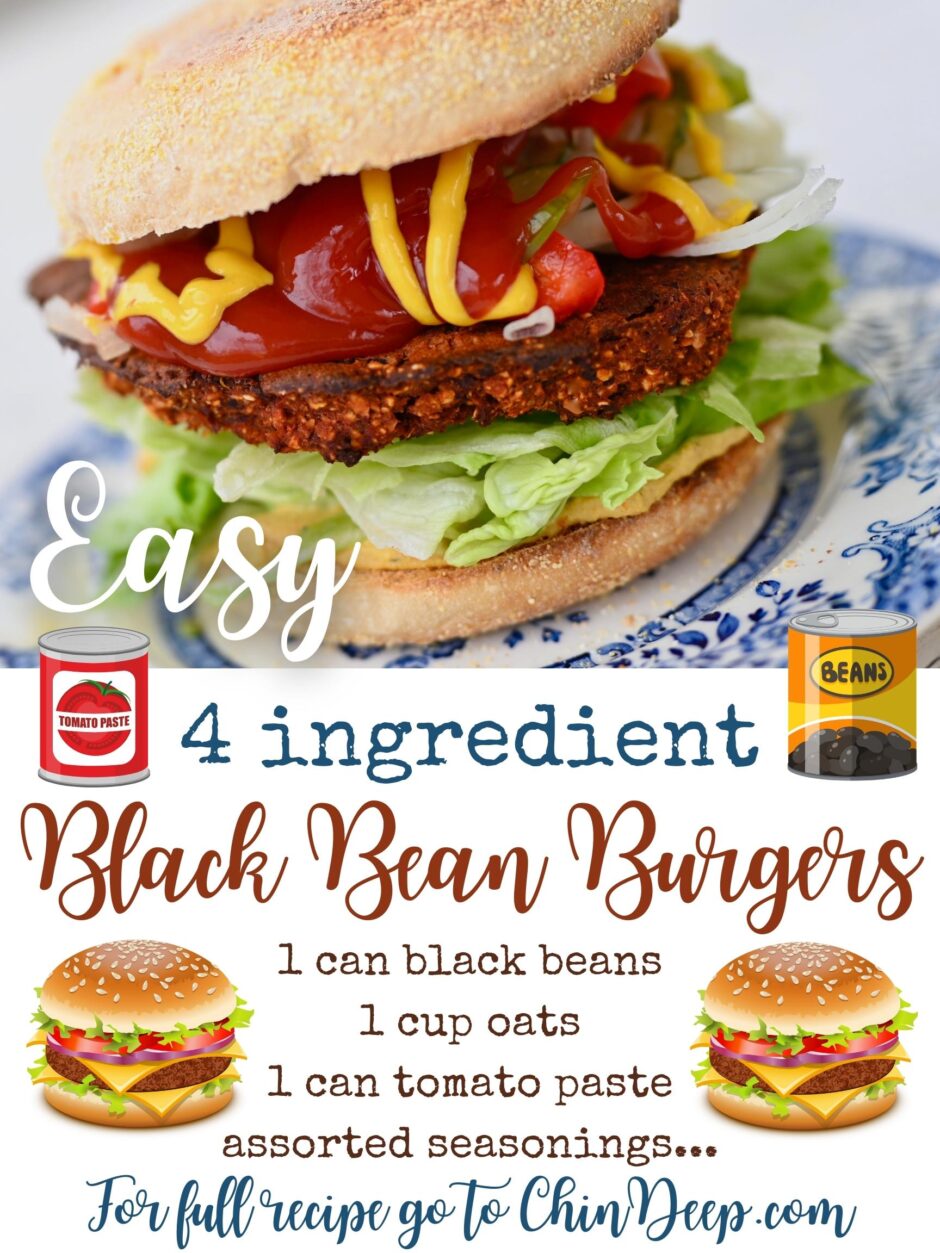 If you're in the mood for something fast, delicious, healthy, and filling, it doesn't get any easier than these four ingredient black bean burgers. You probably already have everything you need to make these in your cupboard or pantry. Change up the seasonings to suit your taste, and gather your favorite hamburger buns, bagels, or English muffins. Pile on the burger toppings, and air fry a big batch of fries as these yummy patties bake in your oven.
1 (15 oz.) can of black beans, well drained and well rinsed
1 cup of old fashioned rolled oats
1 (6 oz.) can of tomato paste
seasonings
Preheat oven to 400 degrees F.
Place oats in food processor and pulse until oats turn to flour. Transfer oat flour to a large mixing bowl.
Place the well drained and rinsed black beans in food processor along with the tomato paste. Add whatever seasonings you're using. I added 1 teaspoon seasoned salt, a few grinds of fresh black pepper, a couple teaspoons original Mrs. Dash seasoning, 1 teaspoon onion powder, 1 teaspoon garlic powder, ad 1 Tablespoon of Worcestershire sauce. Blend all in food processor until uniform and well mixed.
Form mixture into 3 or 4 patties of equal size.
Line a baking sheet with cooking parchment. Place patties on parchment and bake in preheated oven for 20 minutes. Flip and bake an additional 10 to 15 minutes. You want your patties to be very firm and browned around the edges.
Place patties on buns and top with your favorite burger toppings. We used lettuce, cashew cream, ketchup, mustard, and garlic refrigerator pickles!
Enjoy!
~Melissa
You may enjoy these related posts: