Print Friendly Version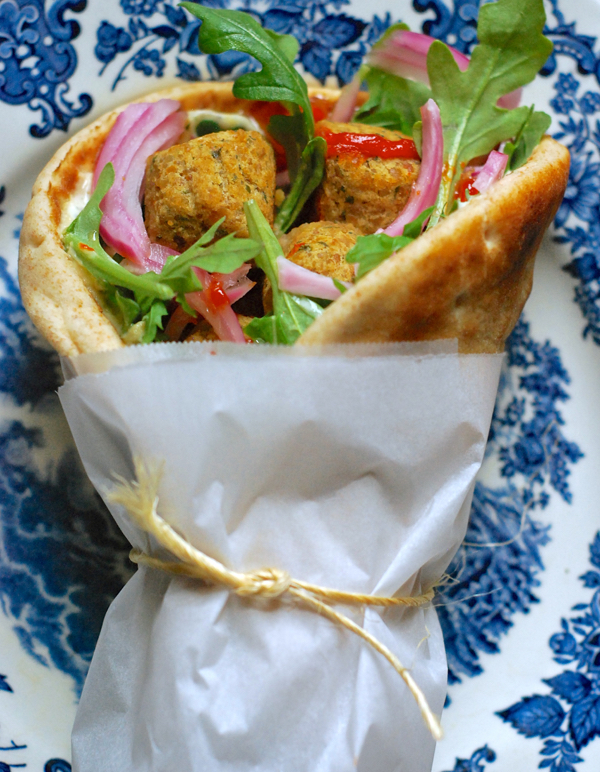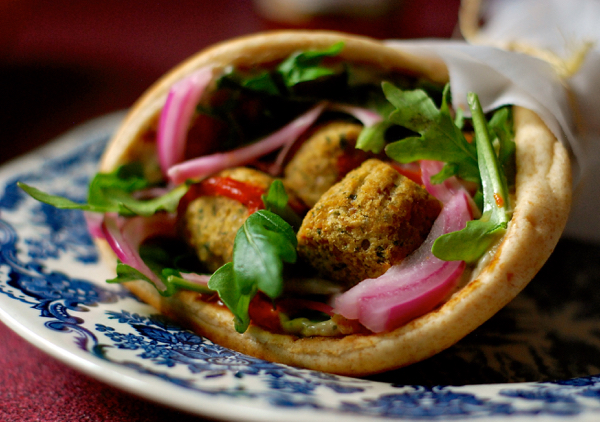 This falafel wrap isn't your usual falafel wrap. The kind where you basically make a vegan gyro by subbing falafel for gyro meat. Yeah, this isn't that. It's surprising and different and worth a blog post to show you you don't have to have another boring falafel sandwich. I came up with this by using a bunch of stuff I already had in my fridge. I used Boca Falafel bites to save time, but you can certainly make it from scratch if you like. I have a recipe you can try HERE.
for one big falafel wrap:
one, circular pita or panini bread
hummus (homemade or store bought)
5 or 6 falafel balls, cooked
greens (such as rocket/arugula, spinach, or kale)
for drizzling: hot sauce, sweet chile sauce, and vegan ranch dressing
for sprinkling: vegan feta, or other cheese
salt and freshly ground black pepper, to taste
Place pita round on plate and spread some hummus on it. Top with: warm falafel, greens, pickled red onion, any or all of the condiments listed above, cheese, and salt & pepper to taste. Wrap it up and enjoy!
~Melissa
You may enjoy these related posts: