Print Friendly Version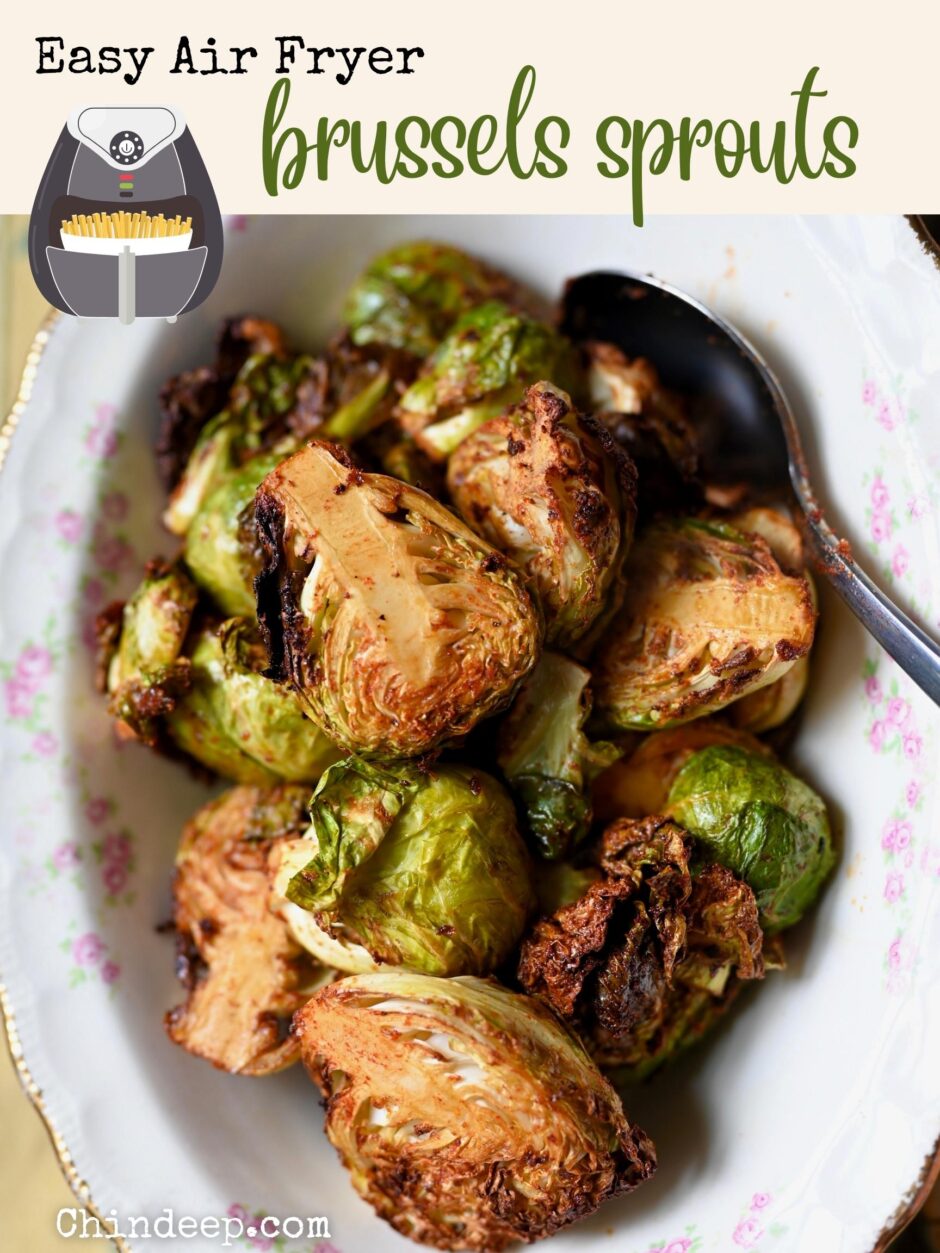 As wonderful as oven roasted Brussels sprouts are, I love it when I can make a favorite recipe work for the air fryer. It's fast and easy cooking, along with fast and easy cleanup, which is even better.
You can make these air fryer Brussels sprouts with or without oil, and they come out wonderfully browned, caramelized, and crunchy both ways.
One thing I'll do a bit differently the next time I make these air fryer Brussels sprouts is to cut them into quarters so they pieces are a bit smaller, and there's more surface area for the seasonings to cover, and this way they'll get more browned. If you don't have similar size pieces (like 1/4 inch thick) you'll end up with some of the sprouts almost burning, and others coming out chewy and practically raw. So keep that in mind when preparing them. I learned the hard way, now you don't have to.
2 cups brussels sprouts, cut into uniform 1/4 inch pieces (quartering them in the easiest way to do this.)
1 Tablespoon olive oil OR pure maple syrup (if you're doing the oil free version)
1 Tablespoon Balsamic vinegar
1 teaspoon smoked paprika
1/2 teaspoon seasoned salt
1/2 teaspoon garlic powder
a little freshly ground black pepper
Toss all in a bowl and then transfer to air fryer. Air fry for 5 minutes. Pause cooking and check progress, gently stir the sprouts and cook an additional 3 to 5 minutes. Stop cooking when sprouts are uniformly brown, crispy, and tender. Careful not to burn them.
Enjoy with your favorite dipping sauces. We love this BBQ sauce, and this ranch dressing.
~Melissa
You may enjoy these related posts: