Print Friendly Version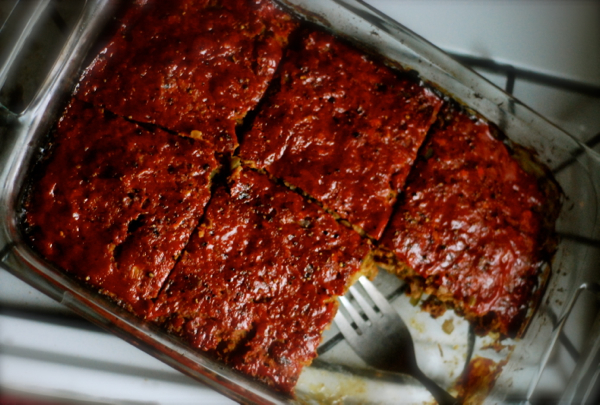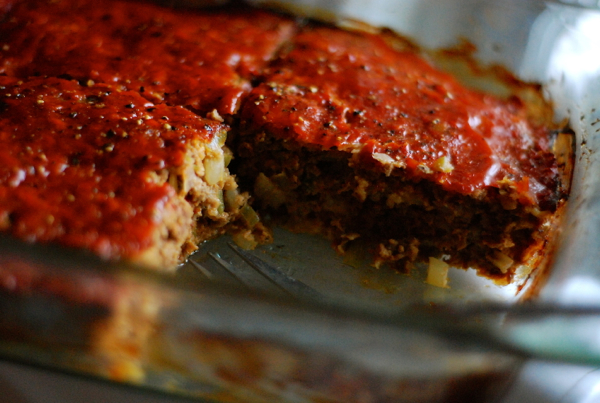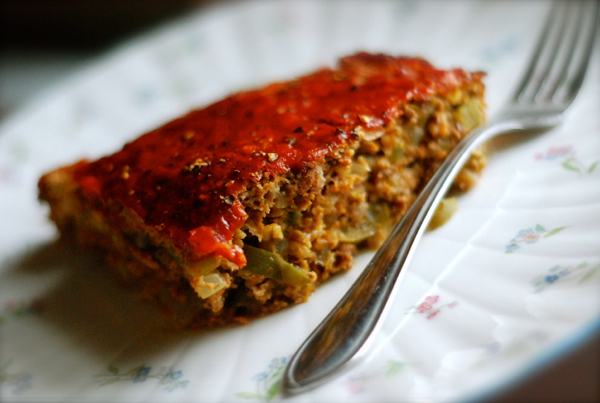 I made up a pan of my Diner Meatloaf so we could make our favorite meatloaf sandwiches for dinner a few nights ago. They're just SO darn good. Make up a batch of my oven fries to go with them, if you feel so inclined.
3 Tablespoons unsalted butter
2 cups finely chopped onion
3/4 cup finely chopped sweet bell pepper (any color)
1 large celery rib, finely chopped
1 teaspoon dry oregano
1 lb. lean ground beef
1 lb. ground pork or turkey
1/3 cup rolled oats
12 saltine crackers, crushed into crumbs
2 oz. cream of wheat (I used the instant kind)
1 cup ketchup, divided
1 Tablespoon Dijon mustard
2 eggs, beaten
1 teaspoon freshly ground pepper
Melt butter over medium heat. Once hot, add onion, bell pepper, celery, and oregano. Cook, stirring occasionally, until tender and translucent and slightly browned. Remove from heat and set aside until slightly cooled.
Position rack in middle of oven. Preheat oven to 350 degrees F. In a large mixing bowl, combine: beef, turkey/pork, oats, cream of wheat, crackers, 1/2 cup of the ketchup, Dijon, eggs, salt, pepper, and onion mixture. Mix gently but thoroughly, using hands.
Transfer to a buttered 9×13, glass cake pan. Flatten so the mixture is evenly distributed in pan. Smooth with back of a spoon. Spread remaining ketchup over top of meatloaf.
Bake for 1 and 1/4 hours, or until a meat thermometer reads 145 degrees F. when inserted into center of loaf. Rest on cooling rack for 10 minutes prior to slicing. Serve hot.
Enjoy!
~Melissa
You may enjoy these related posts: