Print Friendly Version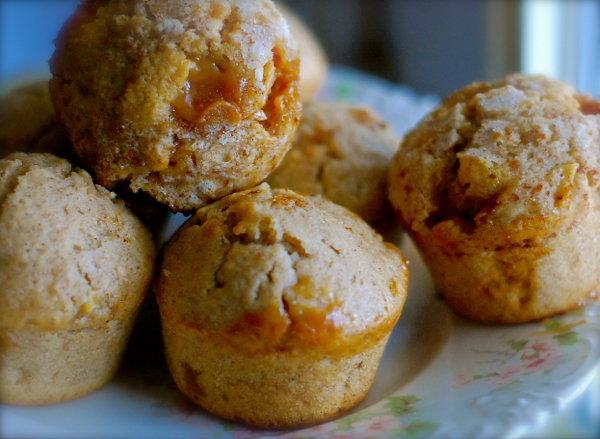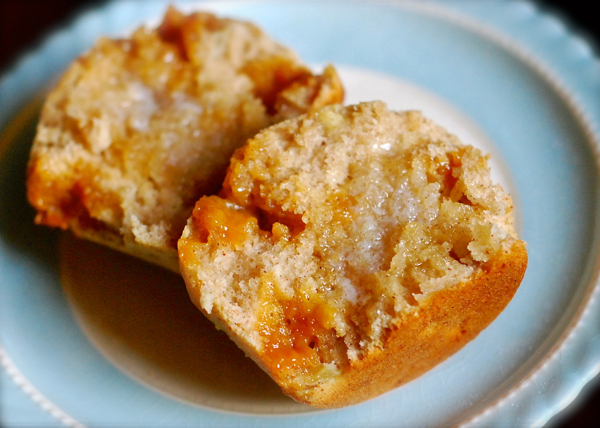 Snow day in Red Wing today! We're getting all cozy, deciding what movies we want to watch. I made up a batch of these delicious muffins to go with our tea. They're so yummy and easy to prepare, and they're wonderful for breakfast, brunch, lunch box treats, dessert, and tea time!
~ preheat oven to 350 degrees F. ~
2 cups all purpose flour
3/4 cup sugar
2 teaspoons baking powder
1/2 teaspoon salt
2 teaspoons cinnamon
1/4 teaspoon nutmeg
1 large egg, lightly beaten
1 cup milk
1/4 cup unsalted butter, melted
2 teaspoons pure vanilla extract
1/2 heaping cup apple (cored, peeled, chopped small)
15 caramels (I used Kraft) unwrapped, each cut into 4 pieces
cinnamon and sugar (for tops)
Combine flour, sugar, baking powder, salt, cinnamon, and nutmeg in a large bowl. Mix with wire whisk. Set aside. In a separate bowl, mix egg, milk, butter, and vanilla. Add to flour mixture, stirring just until combined. Fold in apples and caramel pieces. Divide batter between 10 to 12 greased muffin tin cups. Sprinkle tops with a little cinnamon and sugar to make them pretty. Bake for 20 minutes, or until tops spring back when gently pressed. Serve warm. Store cooled muffins in an airtight container, at room temperature, for up to 4 days.
Enjoy!
~ Melissa
You may enjoy these related posts: