Print Friendly Version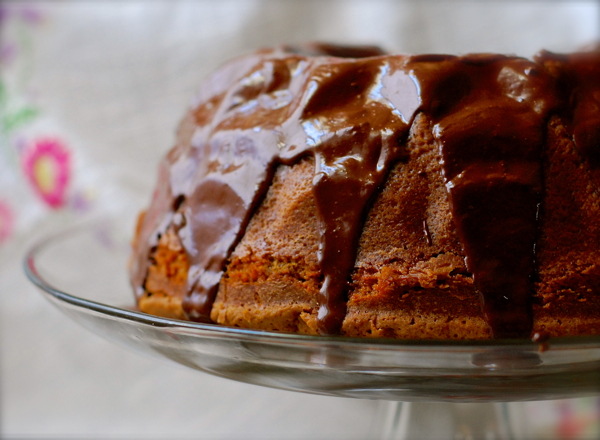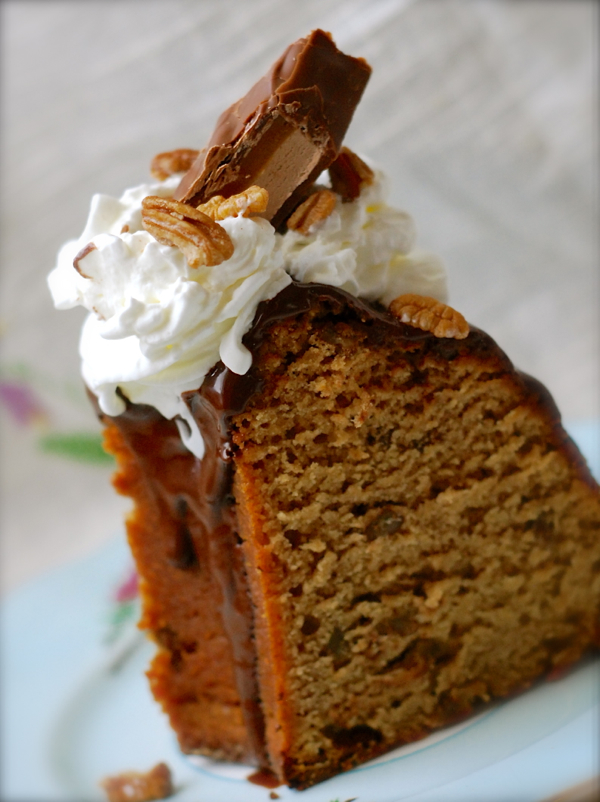 The first time I enjoyed this yummy cake I was visiting the Disneyland theme park in California. I've thought about it from time to time but never searched for the recipe so I could make it at home. There are LOTS of recipes for Milky Way Cake out there, but the Disney recipe is the BEST!
I was paging through my "Cooking With MICKEY ~ Volume II Cookbook" when I spotted this! I made it as a dessert for Valentine's Day, but it would be wonderful for birthday parties, potlucks, and tea parties as well!
~ preheat oven to 325 degrees F. ~
6 (1.8 oz.)  Milky Way candy bars
1 cup unsalted butter (2 sticks)
2 cups sugar
4 eggs, separated
2 and 1/2 cups flour
1/2 teaspoon baking soda
1 and 1/4 cups buttermilk
1 cup chopped pecans
2 cups semi-sweet chocolate chips, melted
Grease and flour a bundt pan or angel food cake pan. In a small saucepan over low heat, melt 5 of the candy bars along with 1/2 cup of the butter just until melted. Cream sugar with remaining 1/2 cup of butter until light. Add melted candy bar mixture and blend well. Add egg yolks, one at a time, mixing well after each addition. Dissolve baking soda in buttermilk and add alternately with flour to the candy mixture. Beat egg whites until stiff peaks form. Gently fold into candy mixture, along with the chopped pecans.
Bake for 1 hour and 10 minutes.
Cool in pan for 10 to 15 minutes before gently removing cake from pan. Place on cake plate with a domed lid. Cool completely before melting the chocolate chips and drizzling them over the cake. Cover with lid. Cake will keep, at room temperature, for 5 days.
Garnish with whipped cream, a sprinkle of pecans, and a little slice of the remaining candy bar (optional.)
Enjoy!
~Melissa
You may enjoy these related posts: