Print Friendly Version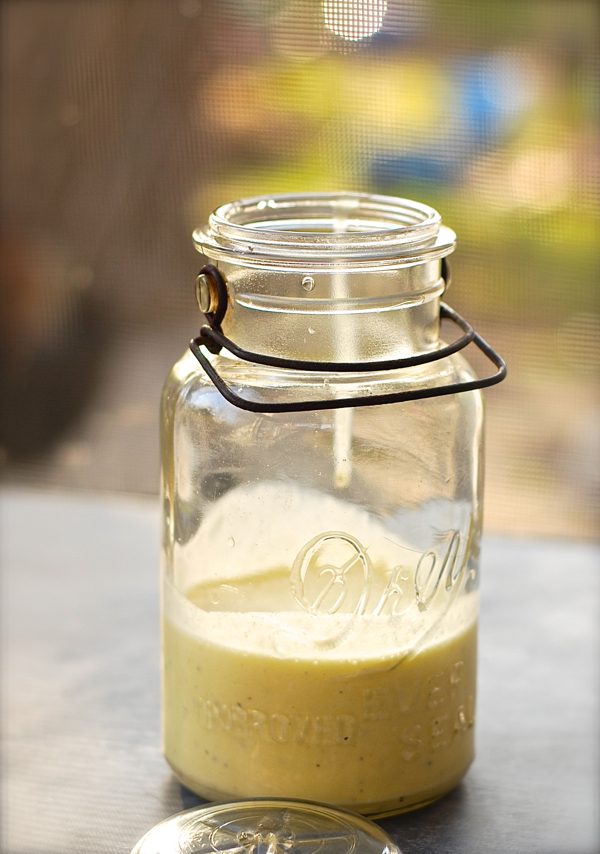 I've been cooking and photographing a LOT. I feel like I keep telling you all the same story every day. Got up. Drank tea. Cleaned. Cooked. Went for a walk. Took Photos. Edited Photos. Did some writing. Went to bed. LOL… I guess sometimes it's nice to be in a happy rut, and I have been. This rut is punctuated with fun and different things on the weekends…and good books…and date nights… and outings with friends. But, mostly, when I'm in the throes of a project like writing/photographing magazine articles/books, I do the same sorts of things every day. So, please bear with me if my day to day blogging gets a bit stale. Maybe I should strive to do something completely off the wall every day just so I can tell you I did something funny. Like, "Today after I put on my fake mustache and sun hat, I decided to go have a spot of tea uptown." Stuff like that. 😀
I want to thank everyone for the amazing response my Salad Dressing Collection Post has received. Thanks for sharing and pinning the recipes…but mostly, thank you everyone who has tried them! I'm so happy you're enjoying my creations on your salads. Also, a big THANK YOU to everyone who is writing and asking me to create new, specific dressings. I received over 50 emails asking me to share my recipe for Caesar dressing. This is REALLY good, but as I've said before in THIS POST, I don't like anchovies in my salad dressing. True Caesar dressing has anchovies in it. So, if you like anchovies, add 2 or 3 anchovy fillets to this recipe.
In a medium mixing bowl, combine:
1/2 cup extra virgin olive oil
1/2 cup real mayonnaise
Juice of one large lemon
1 or 2 large garlic cloves, minced
1 teaspoon sea salt
1 teaspoon freshly ground black pepper
Combine all with a wire whisk until smooth. Decant into a pretty cruet, carafe or canning jar with a lid. Refrigerate until ready to use. Will keep in the refrigerator for 7 days.
Enjoy!
~Melissa
You may enjoy these related posts: