Print Friendly Version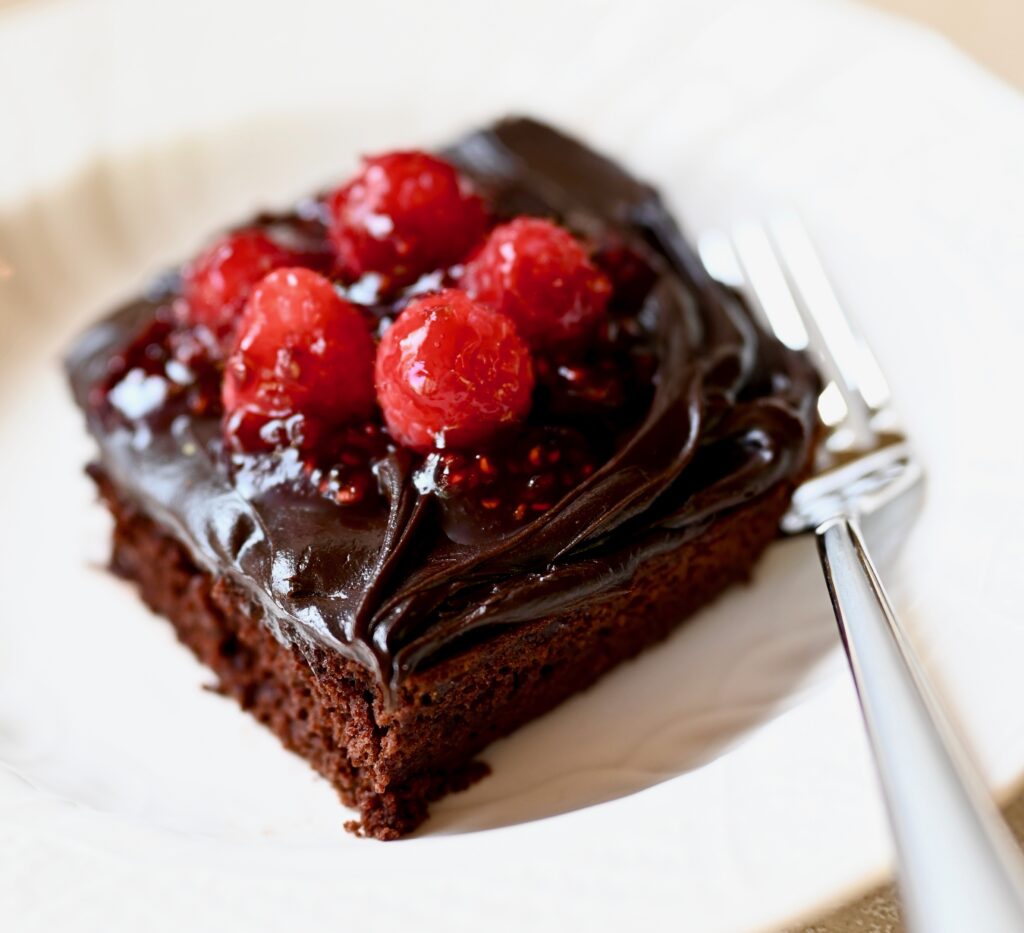 This is one of those recipes that I'd heard about for years and never trusted that it actually worked. I decided to give it a try when making my Easy Flag Cake for the 4th of July. Guess what? It works! I was amazed and delighted at how easy it is to throw a delicious, moist cake together in minutes.
I did the same for this chocolate cake that I made for my Eleanor Oliphant Book Club Lunch. I added a fresh raspberry garnish and a little raspberry jam to make it fancy. The frosting is just the store bought variety (Duncan Heinz,) but you could certainly make your own favorite frosting, ganache, or cake glaze if you wish.
Okay, ready? You're going to love how easy this two ingredient cake is!
1 (15.25 oz.) chocolate cake mix (I used Duncan Hines Devil's Food)
1 (12 oz.) can of pop (I used Dr. Pepper)
Grease a 9X13 baking pan. Preheat oven to 350 degrees F.
Mix the cake mix and the soda just until evenly combined. Don't over mix. Pour into prepared cake pan, smooth out the top with a rubber spatula so it's evenly distributed in the pan, and bake for 30 to 35 minutes (or just until a toothpick inserted into the center of the cake comes our clean.)
Cool completely. Frost with your favorite chocolate frosting, glaze, or ganache. Garnish however you like, and serve.
Wasn't that easy?
Enjoy!
~Melissa
You may enjoy these related posts: