Print Friendly Version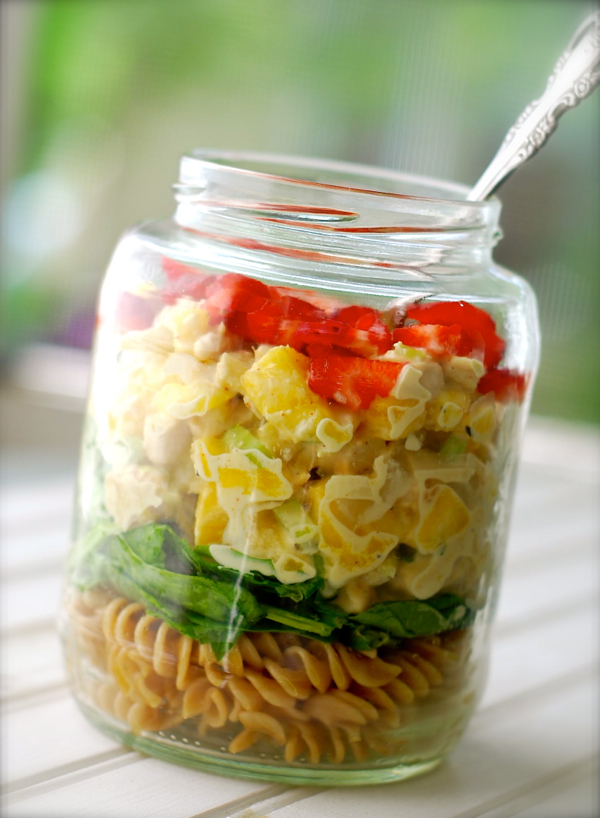 As I've said before, we adore salads and meals in jars this time of year. Just pack them on ice and head to a beautiful picnic spot. Jars make pretty, earth-friendly vehicles for food.
Here's my latest jar creation. I made up a big batch of Mango Tango Chicken Salad and layered it with pasta and spinach. SO delicious, healthy and gorgeous.
for 8 mango tango lunch salad jars:
Make up a batch of Mango Tango Chicken Salad (click on this link for recipe)
4 cups cooked, drained and chilled rotini pasta
4 cups fresh spinach
4 cups strawberries
Layer 1/2 cup pasta, 1/2 cup spinach, approximately 1 cup salad and 1/2 cup strawberries in each of 8 wide mouth canning jars. Cover tightly with lids and refrigerate until you're ready to eat. If you're taking these jars on a picnic, simply push the jars into a cooler full of ice until you reach your destination.
Enjoy!
~Melissa
You may enjoy these related posts: