Print Friendly Version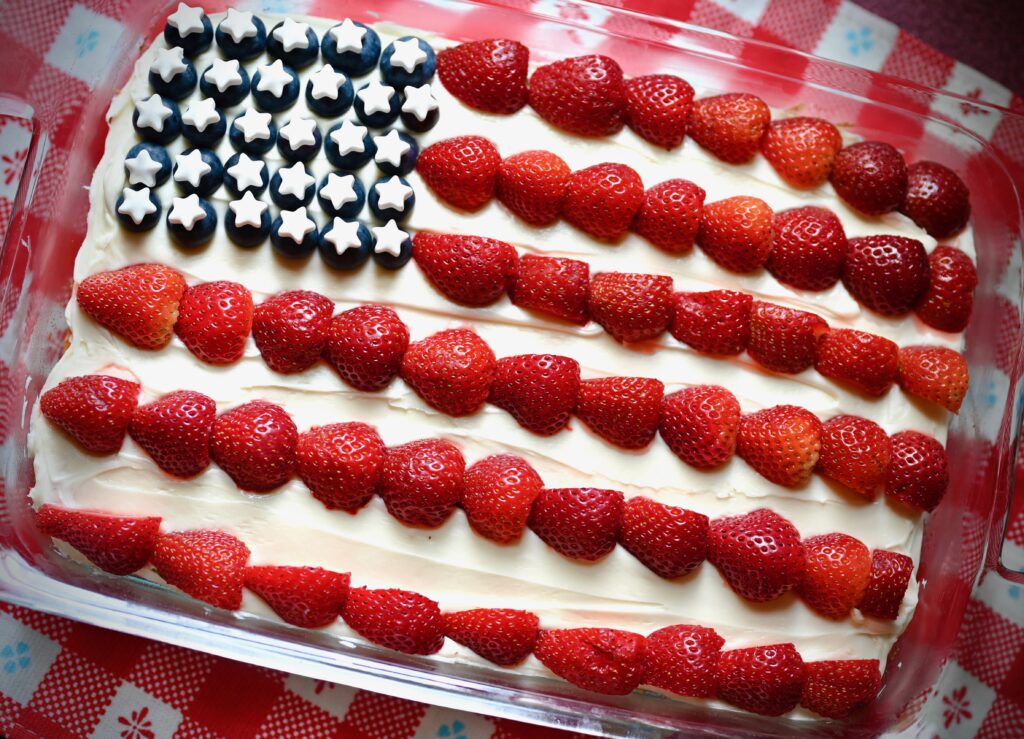 Hello, Lovelies! Happy 4th of July!
I thought I'd stop by the blog and share a cake recipe with you. I whipped up the cake last night, frosted it this morning, and decorated it right before we ate it. It's super simple to make, and it's a show stopper.
This would make a pretty cake any time of year, but especially on patriotic holidays like the 4th of July, and Memorial Day.
Pair this light, citrusy cake with a scoop of strawberry ice cream, or blueberry cheesecake ice cream! So delicious!
Grease a 9×13 cake pan with vegan butter or coconut oil.
~ preheat oven to 350 degrees F. ~
1 (21 oz. yellow cake mix)
12 oz. 7-Up (or Sprite)
2 teaspoons lemon zest (optional)
Mix the cake mix, soda, and lemon zest just until evenly combined. Don't over mix. Pour into prepared cake pan and bake for 30 to 35 minutes (or just until a toothpick inserted into the center of the cake comes our clean.)
Cool completely. Frost with your favorite white/vanilla frosting.
Once ready to serve, decorate the top with blueberries, strawberries, and star candies (as shown above.)
Enjoy!
~Melissa
You may enjoy these related posts: