Print Friendly Version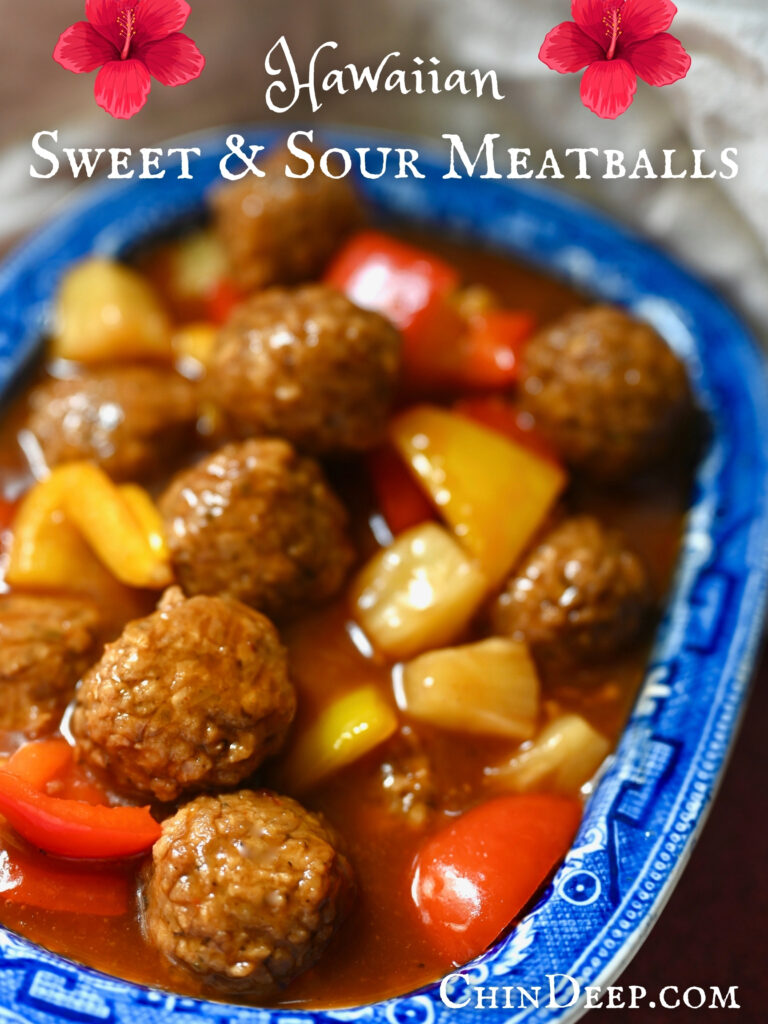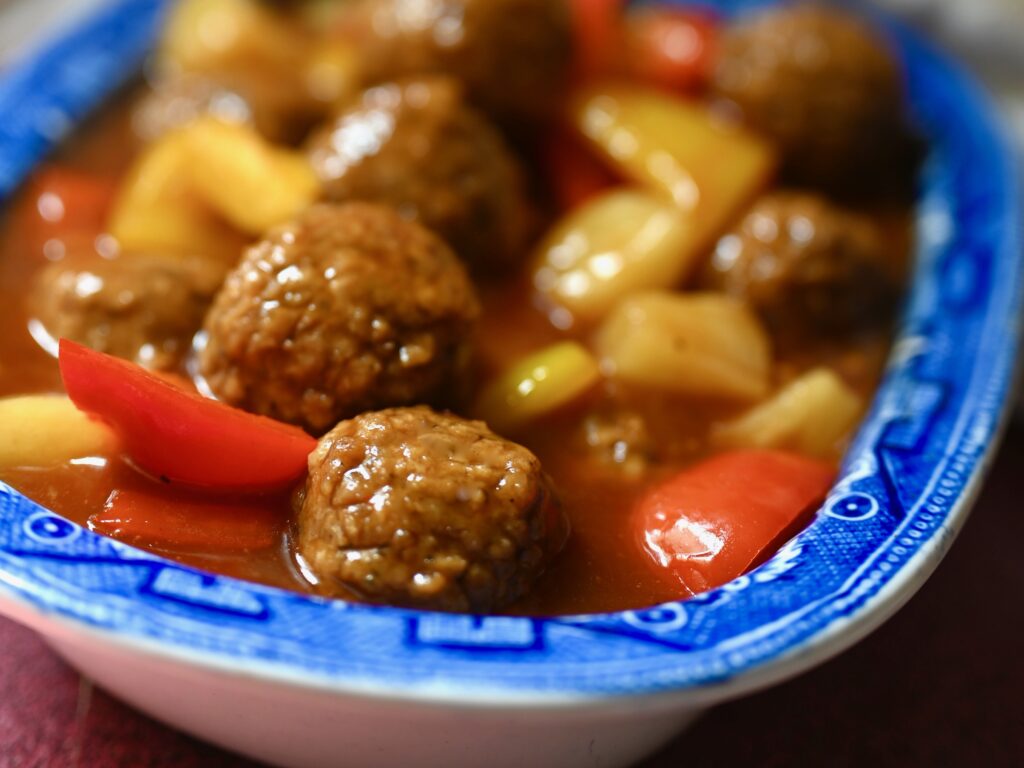 Sweet and sour meatballs over white rice is one of those things I crave a couple times a year. It's comfort food for summer, in my opinion. Great for those rainy, somewhat cool days when you can't really go outside. It's warm and delicious without being creamy and heavy, and a nice change from boring spaghetti and meatballs (which we end up eating a LOT.)
Now that I'm vegan I buy the premade vegan meatballs by Beyond or Gardein for this. I originally thought the Gardein meatballs would have too much of an Italian flavor to work in this dish, but they really did turn out good. I test these things so you don't have to. Beyond makes amazing vegan meatballs, if you can find them.
Of course you can make your own meatballs, if you wish, but I like the ease of the frozen ones.
serves 5 people:
3/4 cup brown sugar
1/2 cup rice vinegar
1/4 cup ketchup
1 Tablespoon soy sauce or coconut aminos
2 and 1/4 cup pineapple juice
1 Tablespoon finely grated fresh ginger root
1 large clove garlic, minced
1 Tablespoon veggie stock base (such as "Better Than Bouillon")
2 Tablespoons corn starch + 2 Tablespoons water
25 golf ball-sized meatballs
1 to 2 cups pineapple chunks (fresh or canned)
2 large red, orange, or yellow sweet bell peppers, cut into 1 inch pieces
green onions and sesame seeds for garnish (optional)
2 and 1/2 cups cooked white rice
Place the 2 Tablespoons of cornstarch and the 2 Tablespoons of water in a small bowl. Whisk to combine. Set aside.
Add the brown sugar, vinegar, ketchup, soy sauce, pineapple juice, ginger, garlic, and veggie stock base to a large saucepan. Bring to a boil over medium-high heat, whisking constantly. Once boiling, lower heat to a gentle simmer and whisk in the cornstarch mixture. Once it has thickened, add the meatballs and sweet pepper. Cover and cook at a gentle simmer for 10 to 12 minutes or until meatballs are hot all the way through. Stir in the pineapple chunks. Serve warm over hot rice. Garnish with the green onions and sesame seeds, if you wish.
Enjoy!
~Melissa
You may enjoy these related posts: