Print Friendly Version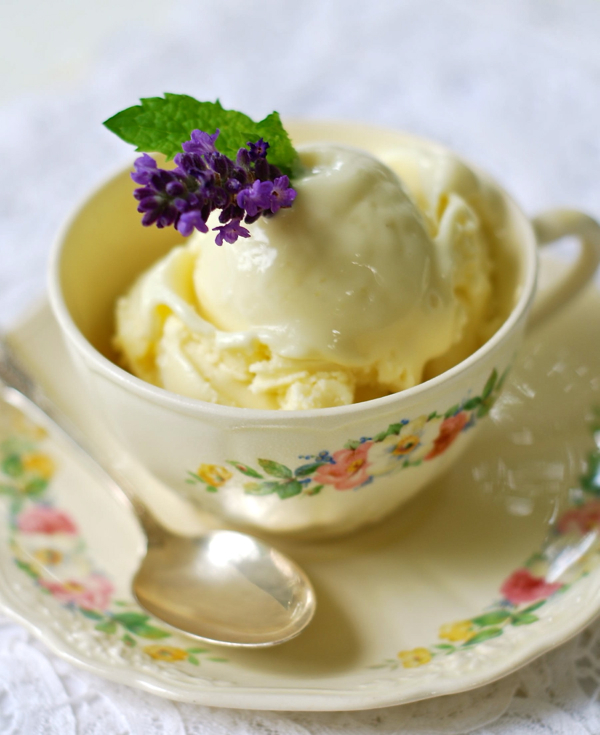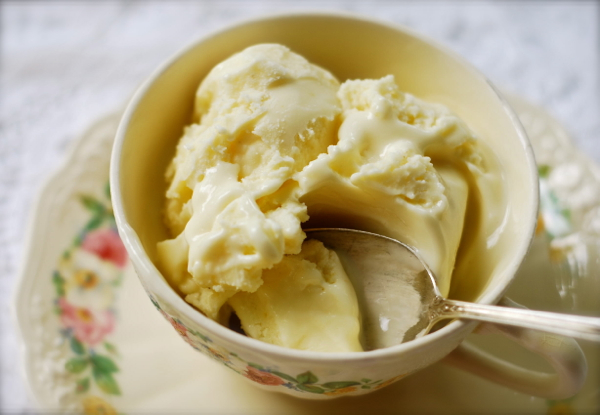 Today is one of those days that I'm feeling lazy. I don't want to cook, I don't want to clean, I don't really want to walk anywhere. I just want to sip iced tea, read a book and take a nap on the hammock. I am going to do a little cooking, however… and I should probably walk up to the corner market and scrounge up something for lunch. I'm craving radish tartines on really good baguette with a little fresh mint. Cold, refreshing and crunchy. What is your favorite, no-cook summertime fare?
I think I told you yesterday that I made up a batch of my lemon curd on Sunday especially for this frozen yogurt recipe. Oh my goodness, this is good. Very few ingredients and soooo creamy, tart and lemony. Make the lemon curd the day before you want to make the frozen yogurt so it has a chance to chill in the fridge overnight. Or… if you're short on time, just use a cup of your favorite jarred lemon curd. Trader Joes and Stonewall Kitchen make fabulous curd.
1 recipe homemade lemon curd (or 1 cup of your favorite pre-made)
2 cups plain greek yogurt (we like Fage)
1/4 cup clover honey or lavender honey
Mix the lemon curd, yogurt and honey together in a mixing bowl until smooth. Pour into your 1 quart ice cream maker and freeze according to manufacturer's directions (I let mine go for about 20 minutes.) Transfer to a freezer-safe container with a lid and chill for 2 to 4 hours before scooping into teacups and serving.
Enjoy!
~Melissa
You may enjoy these related posts: