Print Friendly Version
On the fourth of July we were pretty much convinced that we should stay on the resort. Have you ever experienced the craziness that is California rush hour? It sucks. Not. Gonna. Lie. and on a holiday? um…no way. We were happily staying in for the day.
So, how happy for us that our resort boasts one of the best restaurants in LA? Mmmmm….hmmmmm….lucky lucky lucky.
We started our day at the resort restaurant, Baleen. How gorgeous! An open air restaurant on a perfect, balmy California day…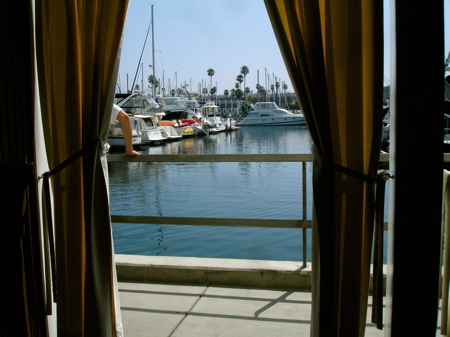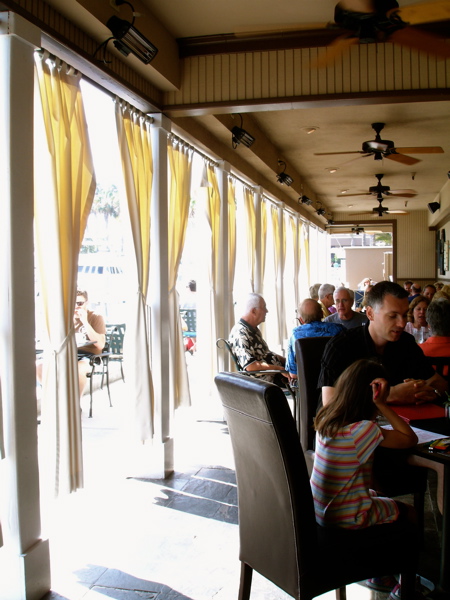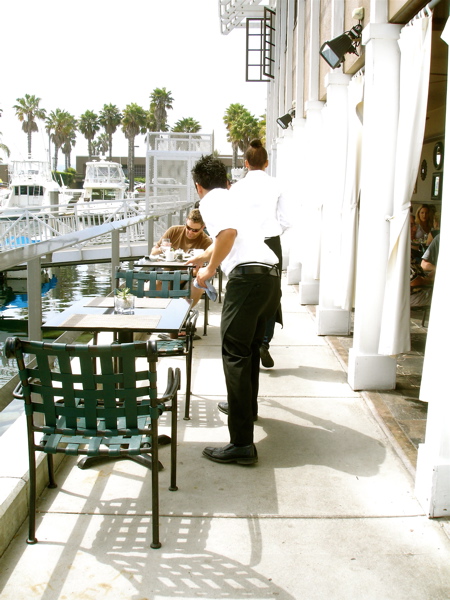 coffee for two…
(plus a bloody mary for J, and a mimosa for moi)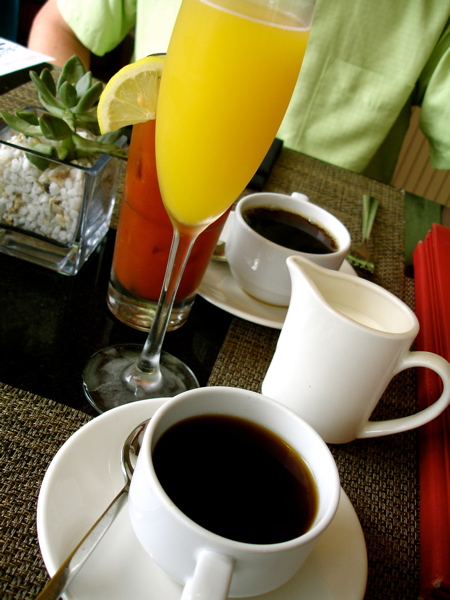 I ordered the King Harbor Benedict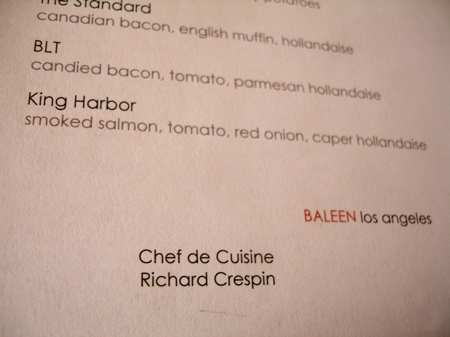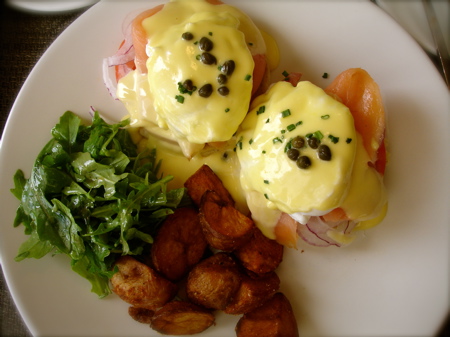 Jeff ordered "The Sandwich"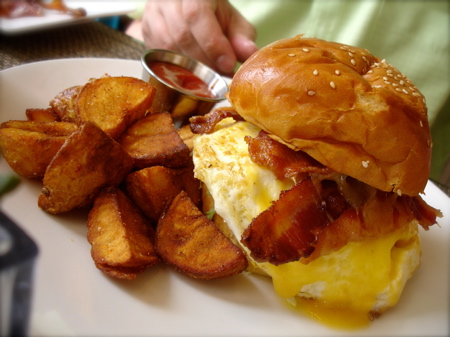 both selections were AWESOME.
after breakfast…
more hanging at The Portofino.
I would rate this place the third best place I've ever stayed.
Number one- The Ritz Carlton Kapalua, Maui
Number Two- Now Paridisus Riviera Cancun
Yeah. This resort is GORGEOUS!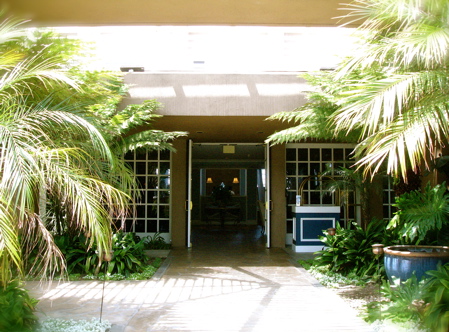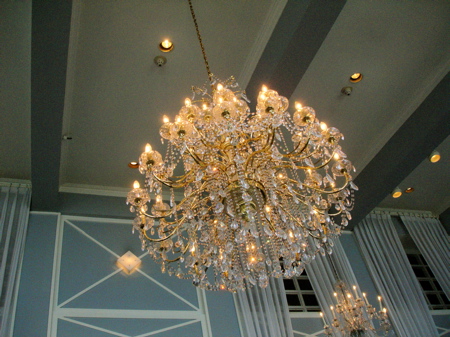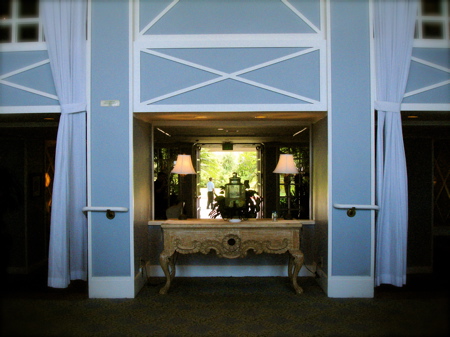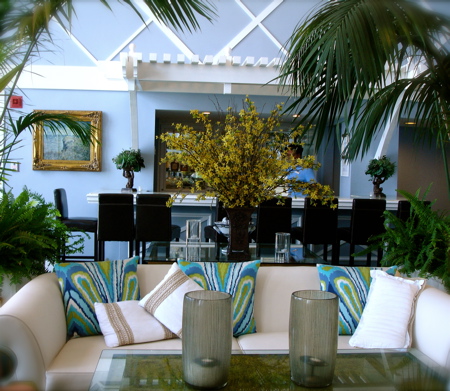 Lots of Ambient music was playing in the lobby living room.
Perfect for a relaxing afternoon.
We took naps, played in the pool and showered.
And pretty soon it was time for our dinner reservations.
At Baleen…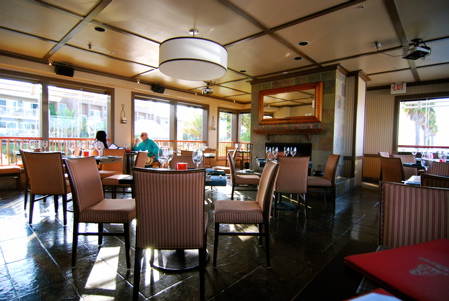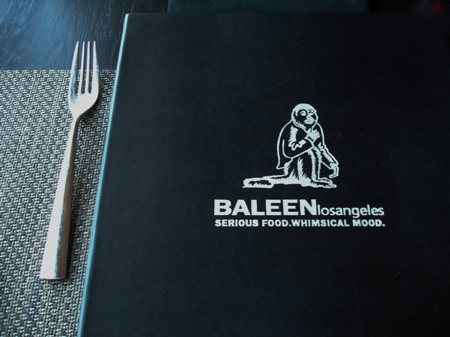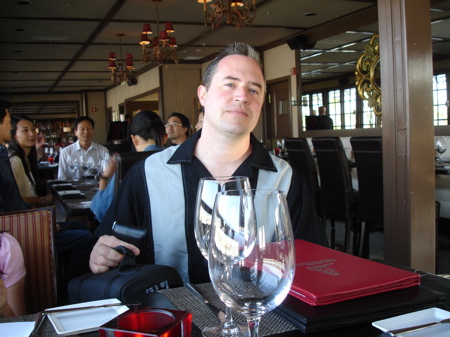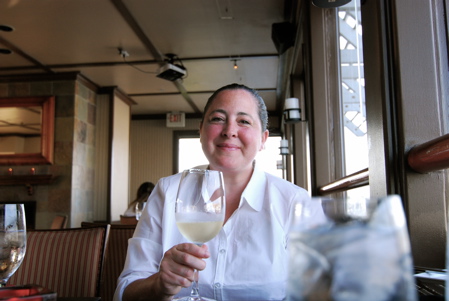 the view from our table.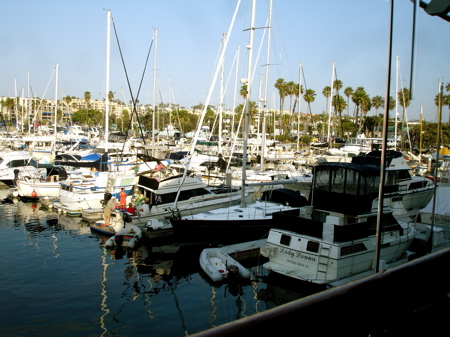 for apppetizers…
I had the classic caesar with anchovies & mini grilled cheese sandwiches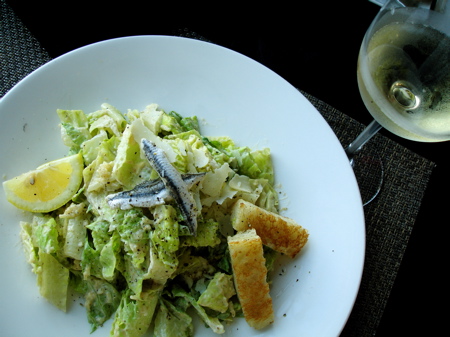 Jeff had the Ahi Tartare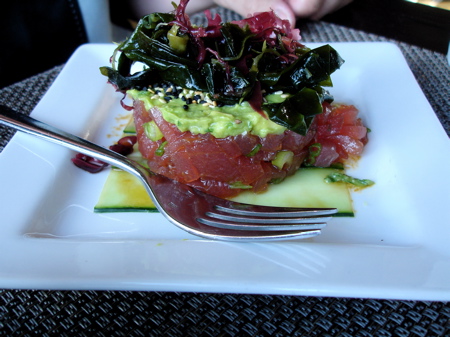 for dinner…
I chose the chicken. of all things.
I hardly ever order chicken at a restaurant,
but this sounded fabulous…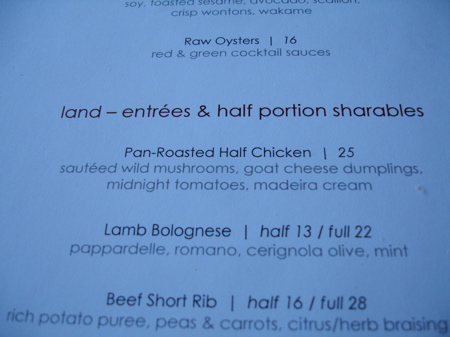 and it really was wonderful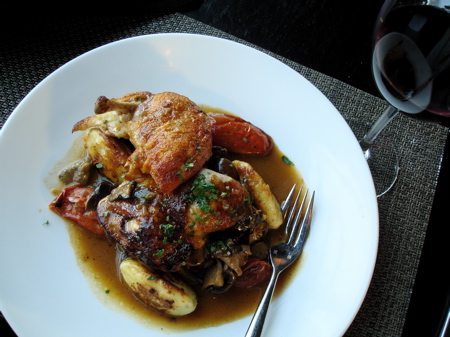 the sauce, the tomatoes, the goat cheese dumplings…what's not to love?
Jeff ordered the hanger steak
mmmmmmm…..
for dessert…
Gracie ordered the Chocolate Lava Cake with Raspberries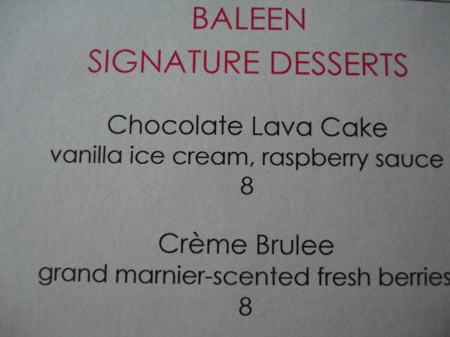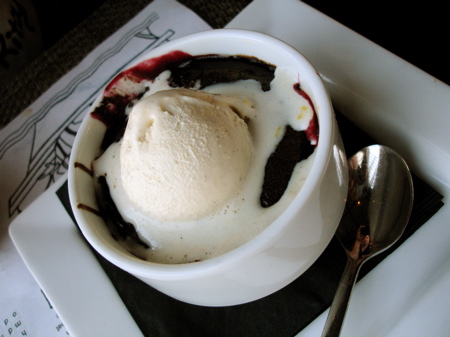 Jeff ordered a glass of port…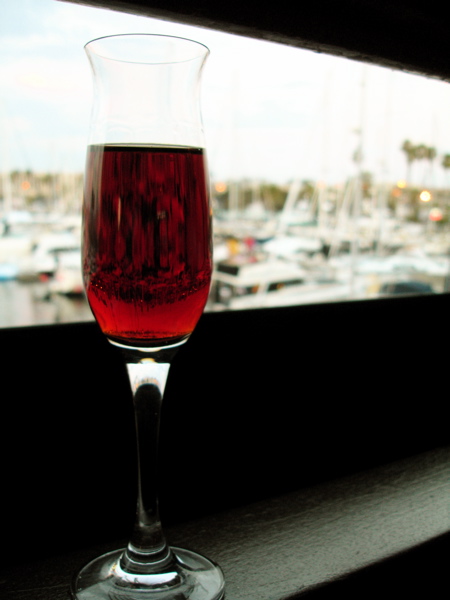 and I couldn't resist the
warm bread pudding with anjou pear rum anglaise, and sour cream gelato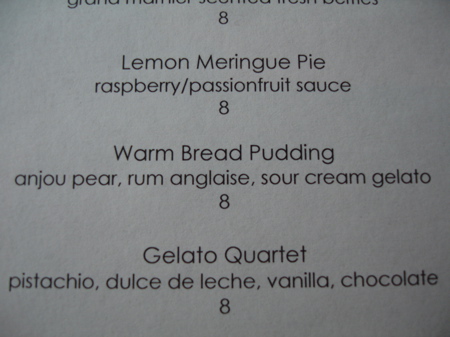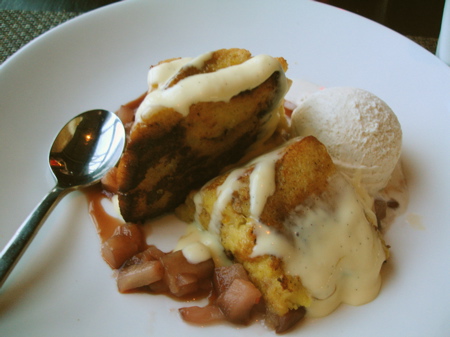 It was so good.
After dinner and dessert we watched the fireworks over
the Redondo Pier.
How did you spend the Fourth of July?
~Melissa
You may enjoy these related posts: