Print Friendly Version
"Their love affair happened long ago by whatever measurement Claire Randall took. Two decades before, she had traveled back in time and into the arms of a gallant eighteenth century Scot named Jamie Fraser. then she returned to her own century to bear his child, believing him dead in the tragic battle of Culloden. Yet his memory has never lessened its hold on her…
When she discovers that Jamie may have survived, Claire must choose her destiny. And as time and space come full circle, she must find the courage to face what awaits her…the deadly intrigues raging in a divided Scotland…and the daring voyage into the dark unknown that lies beyond the standing stones." From the jacket copy of the third book in the Outlander series, Voyager
I read this series a few years ago, and now I'm enjoying reading them a second time. They are beautifully written. Gabladon is a master of imagery and completely pulling her readers into her intricately woven stories. The Outlander series is comprised of 7 books, each about 900 pages in length. I have never finished one of her books thinking it was too long, but instead longing for the next installment. Read more about Diana and her books here.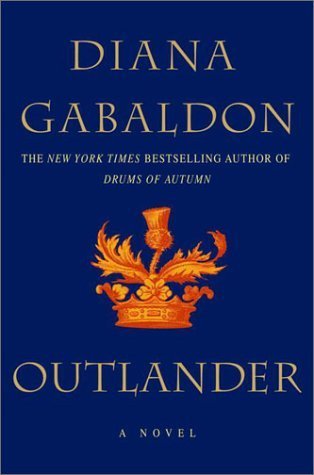 A beautiful fan video made of Jamie Fraser & Claire Randall
What are you reading friends?
~Melissa
You may enjoy these related posts: