Print Friendly Version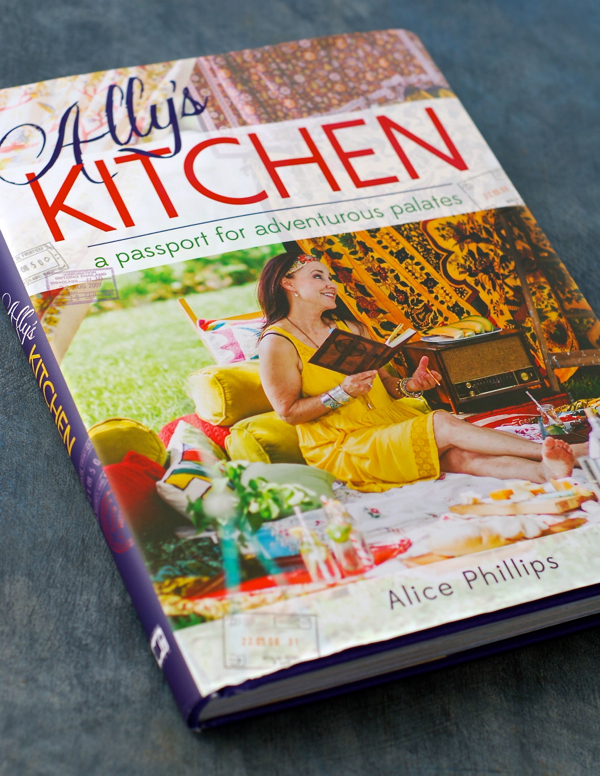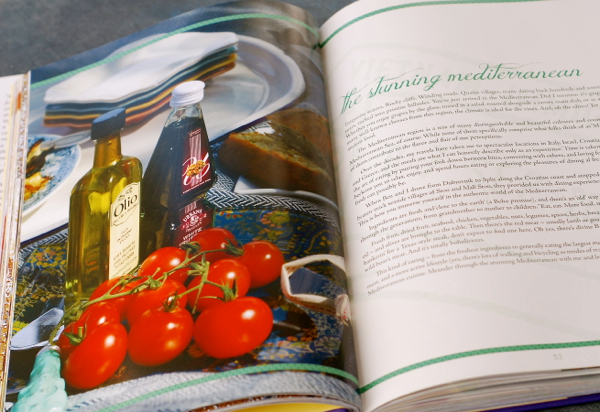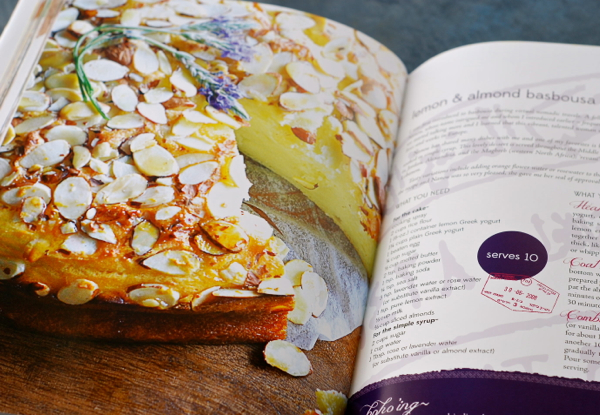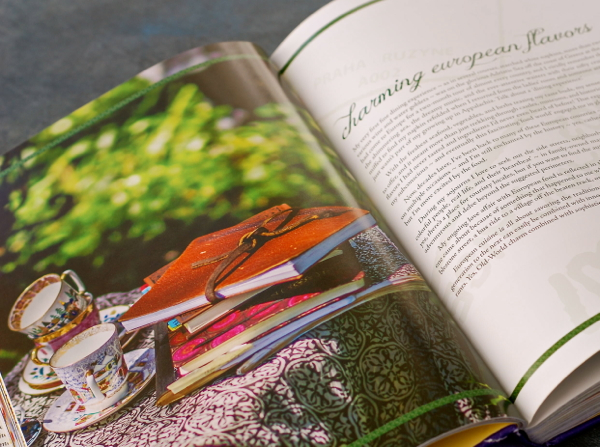 Ally's Kitchen ~ a passport for adventurous palates is a compendium of exotic flavors, rich textures and virtual destinations where the reader is transported "on the magic carpet ride" of gourmet cuisine.
What I first noticed upon opening the cookbook were the colorful pages and unique layout. It's simple, elegant format make following the recipes easy and enjoyable. I fell in love with the "Boho'ing Tips", "Style Makers" and "Mood Makers" that provide the reader with a myriad of ideas for setting the stage in both kitchen and dining room. It's details like these that excite and inspire people to go beyond the act of just cooking and into the realm of creating dishes for their friends and families.
I adore how reading the introduction to each unique recipe feels like Ally is actually there in the room talking to me with her cute, southern accent and bubbly personality. It's a very personal, intimate book in this way and it's this down-to-earth, heartfelt quality that I believe will draw readers in and keep them interested.
Every chef and home cook should own a copy of this soulful, lovely book. It's armchair travel for foodies at it's very best! Come on, Friends! Get another stamp on your culinary passport!
Ally's website: http://www.allyskitchen.com/
To order a book: Barnes & Noble ~ http://www.barnesandnoble.com/w/allys-kitchen-alice-phillips/1120728889?ean=9781462115464
Amazon ~ http://www.amazon.com/Allys-Kitchen-Passport-Adventurous-Palates/dp/1462115462/ref=sr_1_1?s=books&ie=UTF8&qid=1430575799&sr=1-1&keywords=allys+kitchen+a+passport+for+adventurous+palates
Cookbook Trailer ~ https://www.youtube.com/watch?v=TyN6MCS8zBE
Blog Tour Page ~ http://blog.cedarfort.com/blog-tour-allys-kitchen/
You may enjoy these related posts: