Print Friendly Version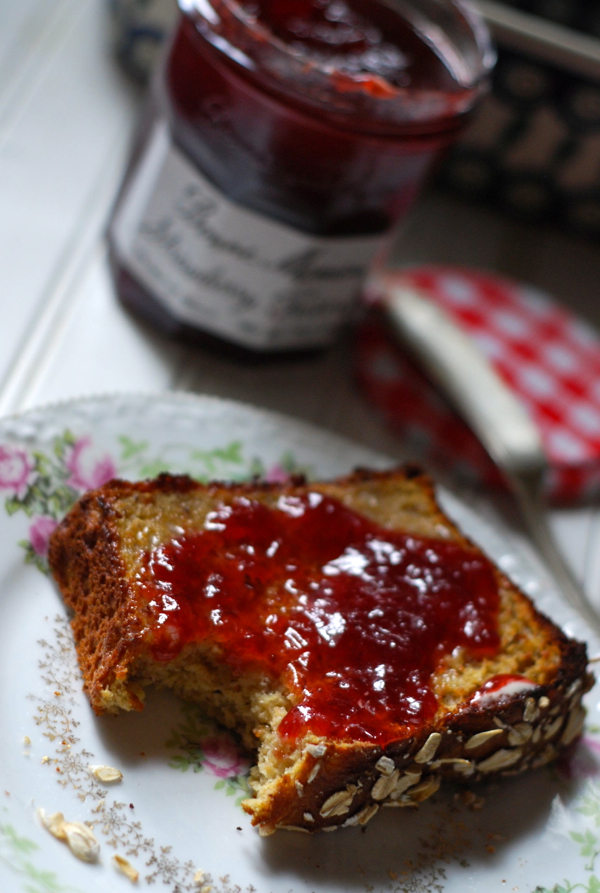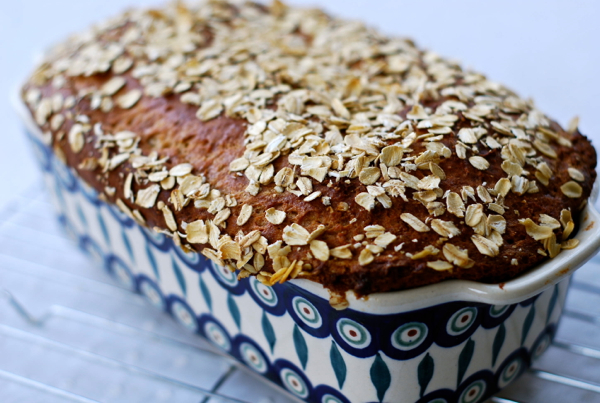 I thought about my friend Sonali's awesome Greek yogurt cookbook today as I played with whole grain bread flour and yogurt in my kitchen. It's called "The Greek Yogurt Diet," and it will be available for purchase on April 29th! She kindly asked me to contribute several of my recipes containing greek yogurt and I happily agreed. I'm so honored and excited to be part of her first book and publishing venture. She's known as The Foodie Physician on facebook and she's not only a knowledgeable doctor and amazing chef, she's a sweetheart too. Go on over to her page and website and you'll see what I mean. Oh! And don't forget to go over to Amazon to pre-order the book!
Here's a wonderfully easy, delicious and healthy recipe for whole grain quick bread. It's adapted from the recipe right off the back of the Bob's Red Mill 10 Grain Flour package. I omitted the salt and didn't miss it one bit. It makes fantastic toast and is also great used as the base for an open face sandwich. I had a thick slice today for tea time, slathered with yummy Strawberry conserve.
~ preheat oven to 350 degrees F. ~
3 cups Bob's Red Mill 10 Grain Flour
1 and 1/2 teaspoons baking soda
1/2 cup brown sugar, tightly packed
3 large eggs, lightly beaten
1/4 cup light olive oil
2 cups plain greek yogurt
rolled oats for sprinkling on top
Butter a 9 x 5 loaf pan. In a large bowl, combine flour, baking soda and brown sugar. In a separate bowl, beat eggs, oil and yogurt. Pour liquid ingredients into dry ingredients. Stir just until everything is evenly moistened. Don't over mix. Turn batter into prepared loaf pan. Sprinkle top of loaf with raw, rolled oats. Bake for 55 minutes or until a wooden skewer inserted into the center of the loaf comes clean.
Cool in pan for 10 minutes. Turn out onto a cooling rack to cool completely.
Enjoy!
~Melissa
You may enjoy these related posts: