Print Friendly Version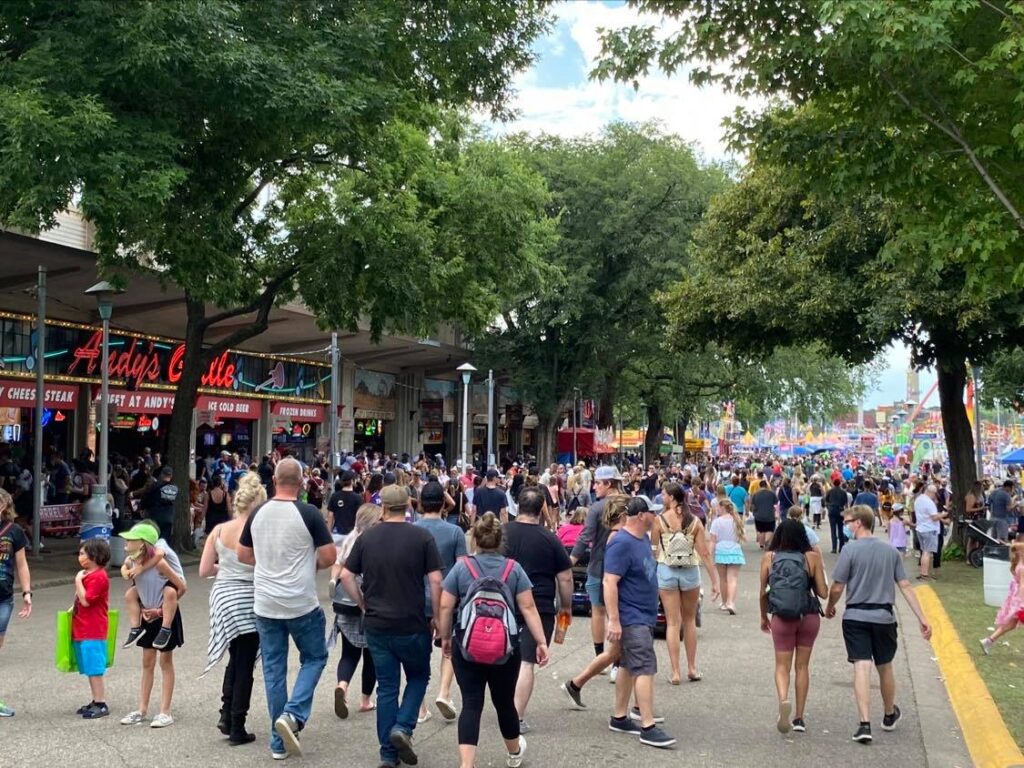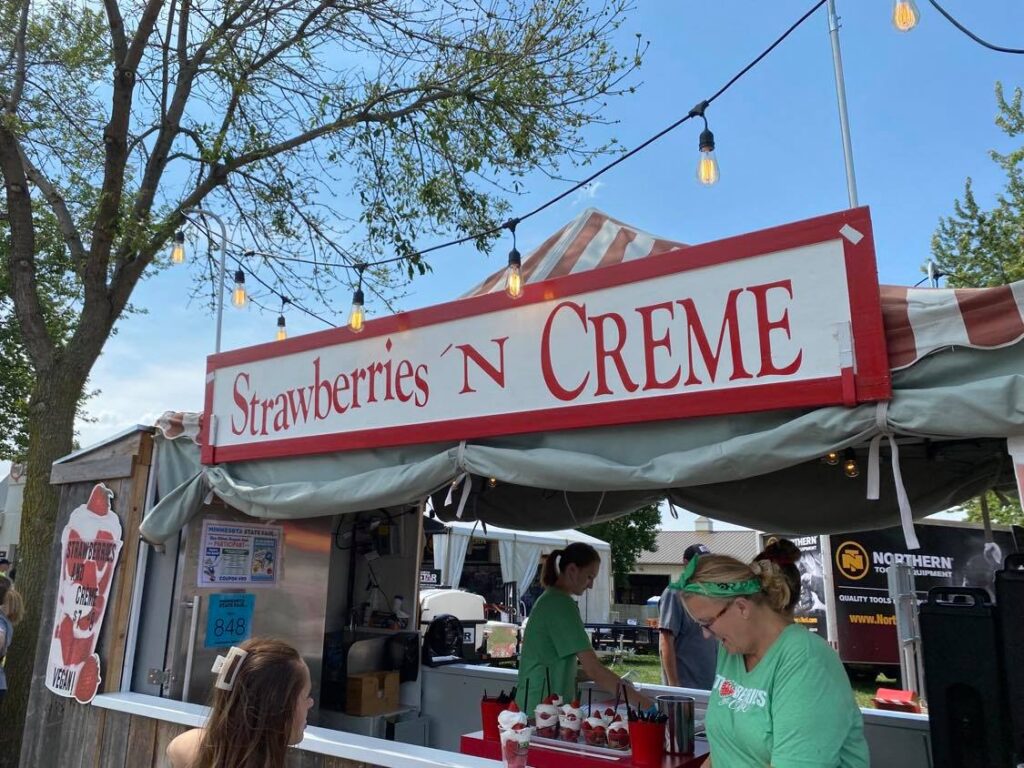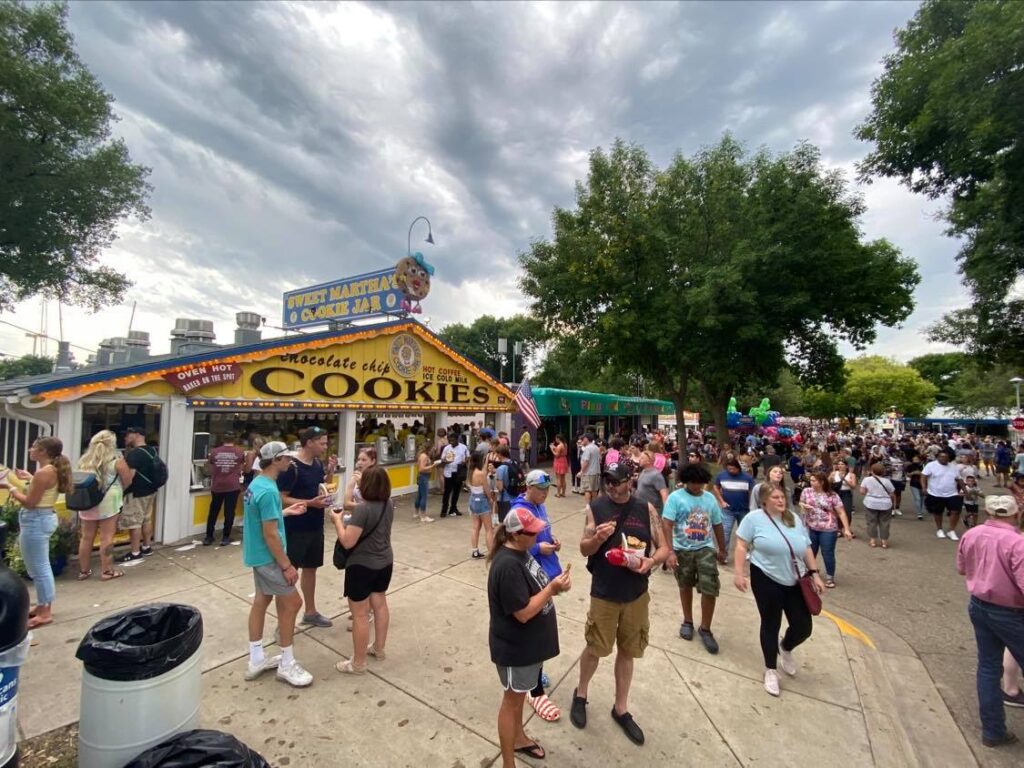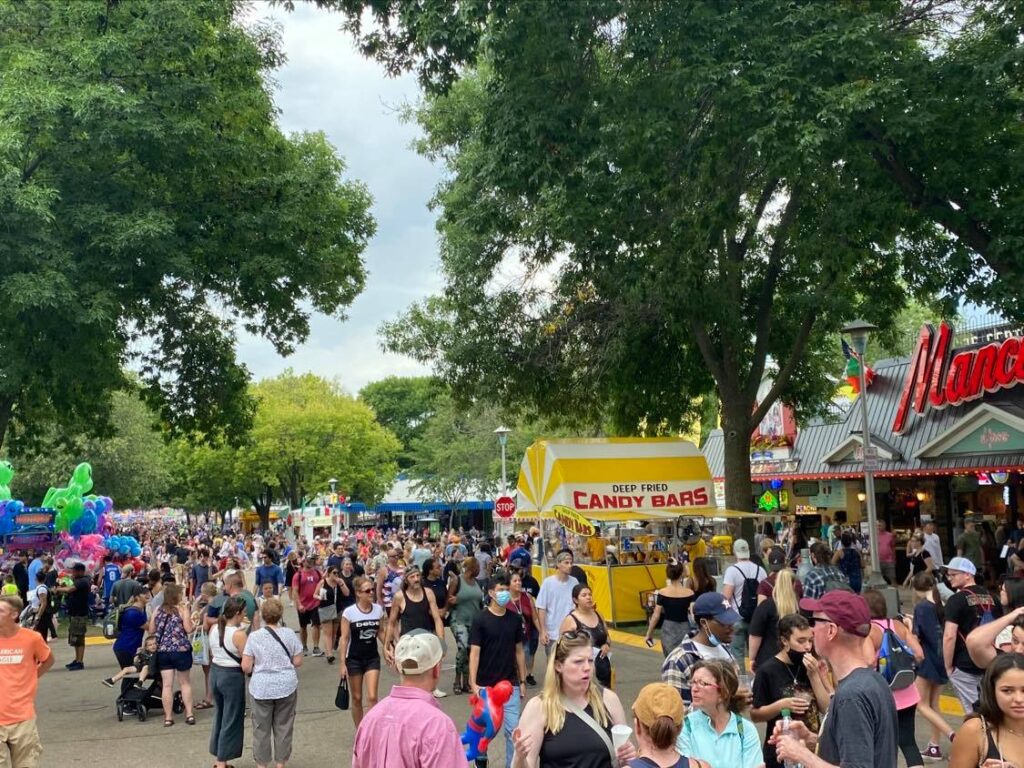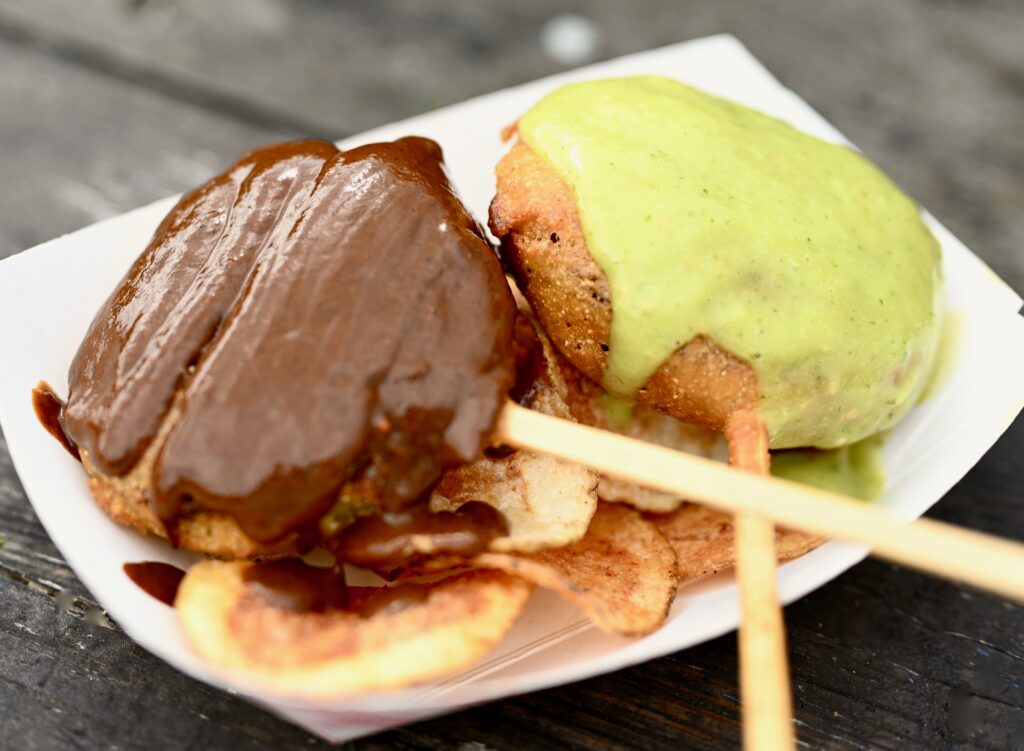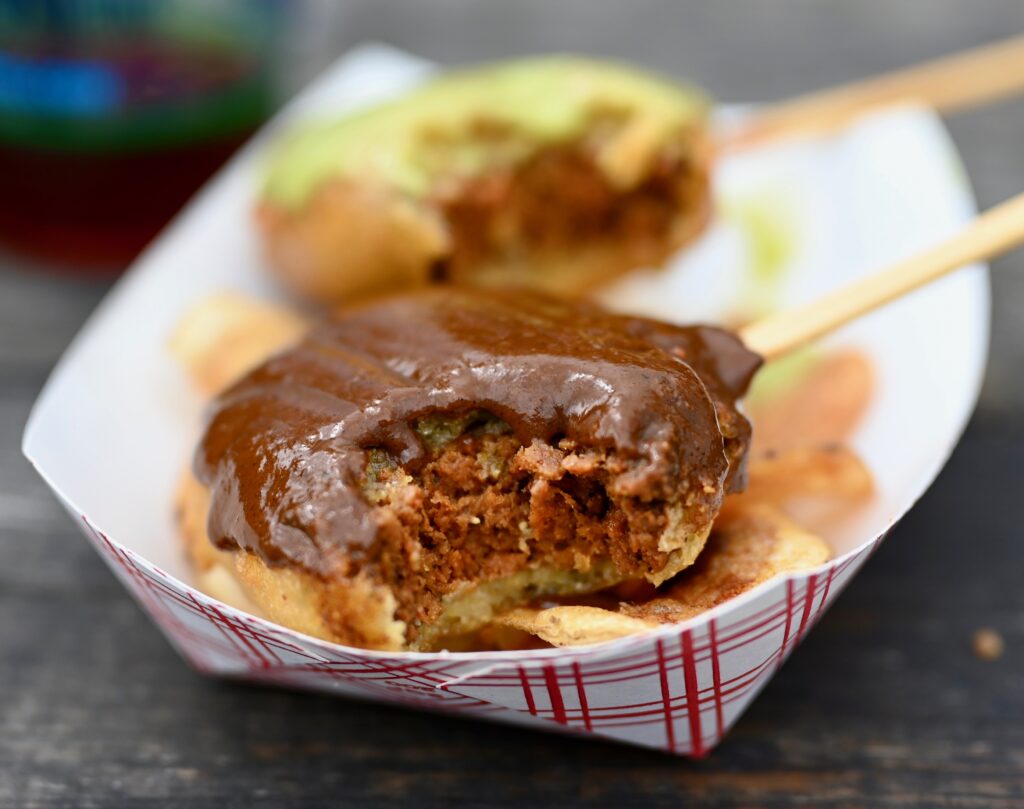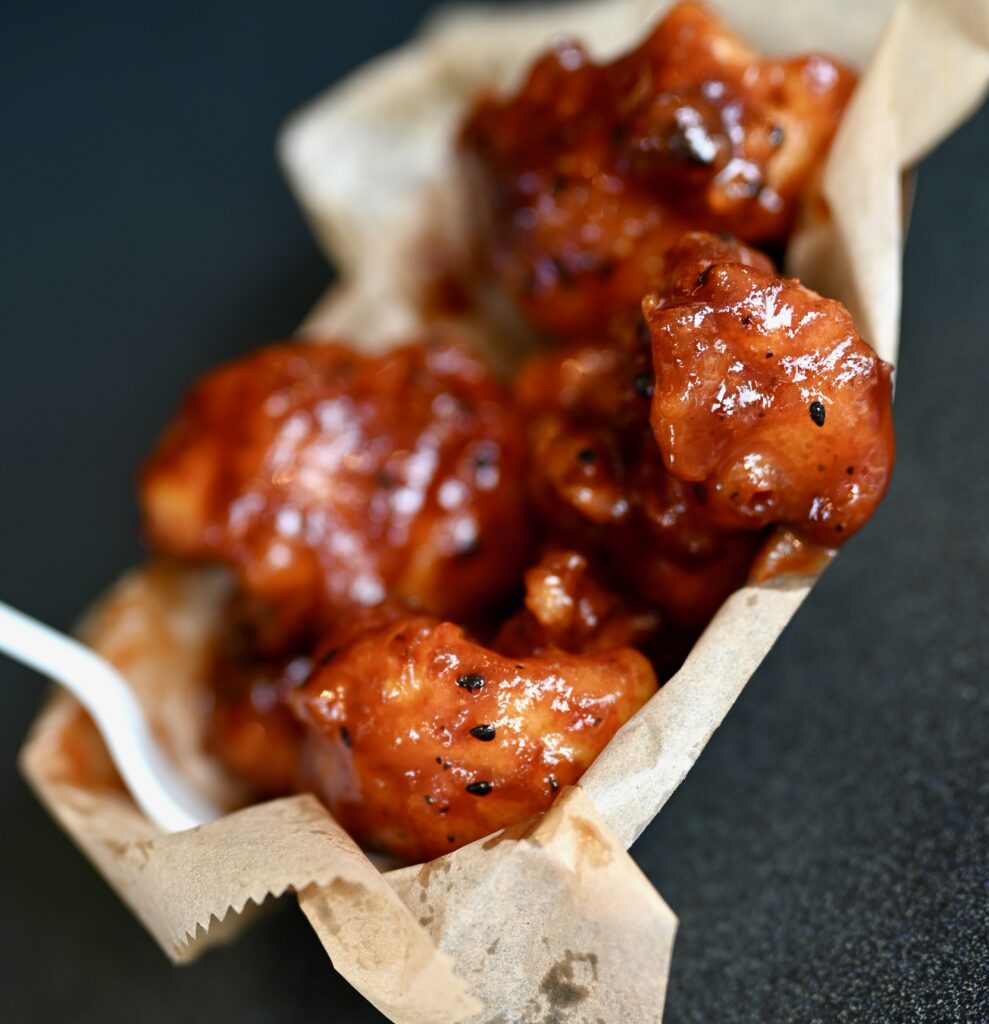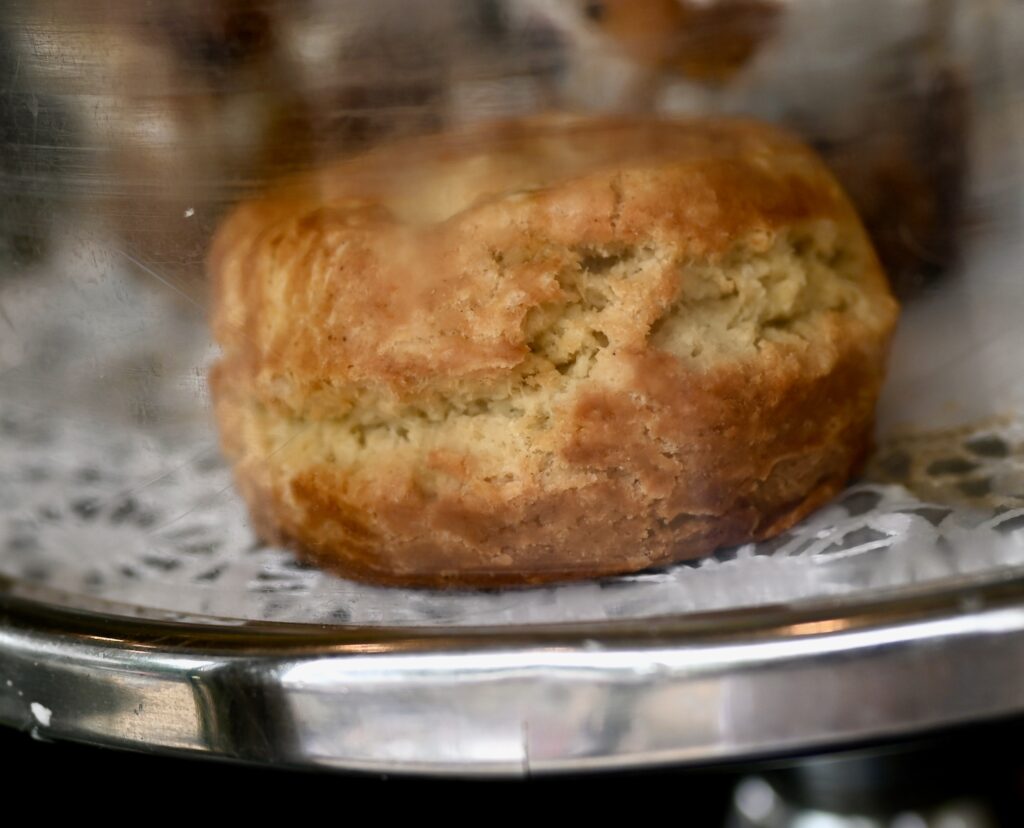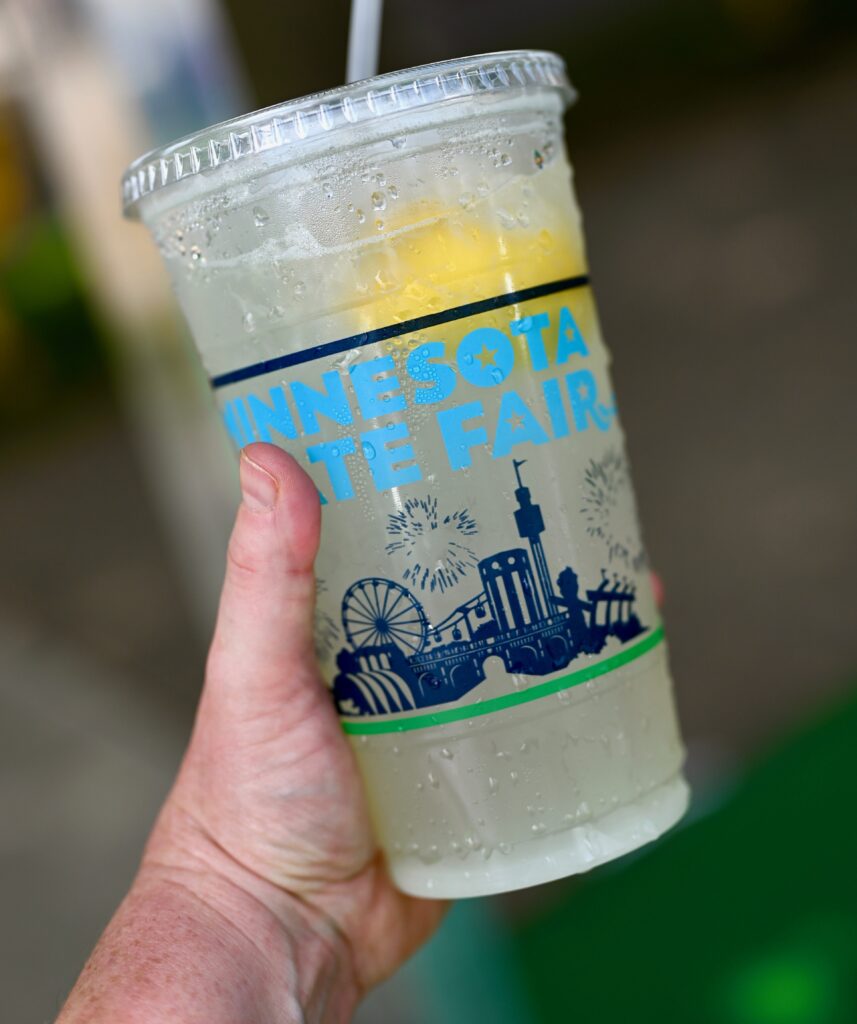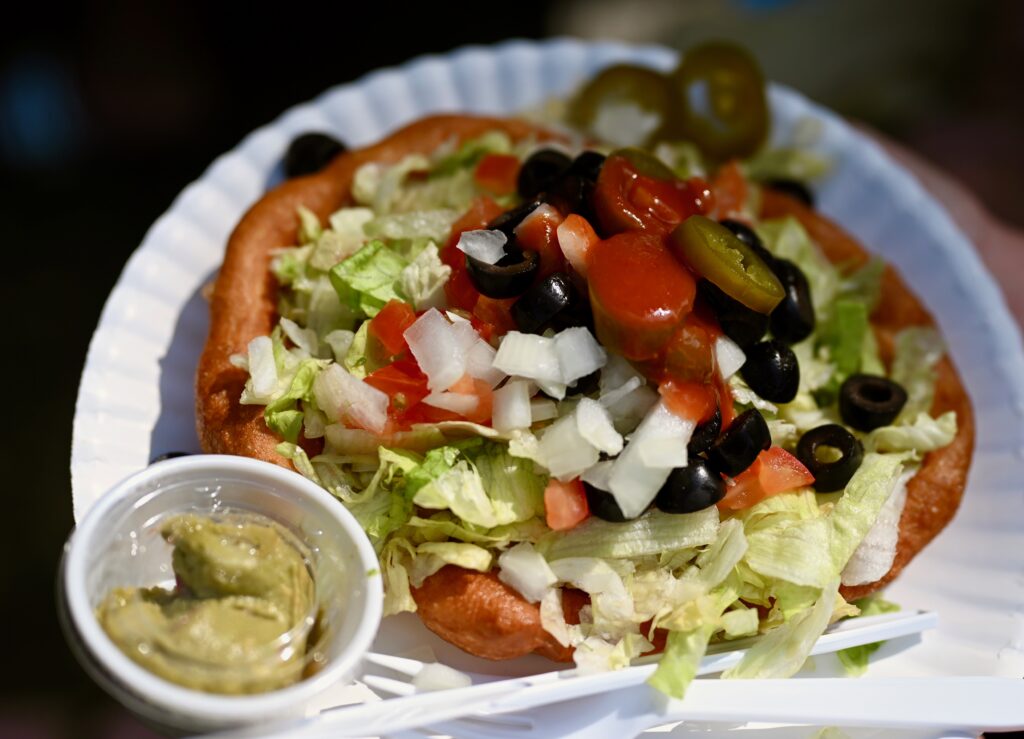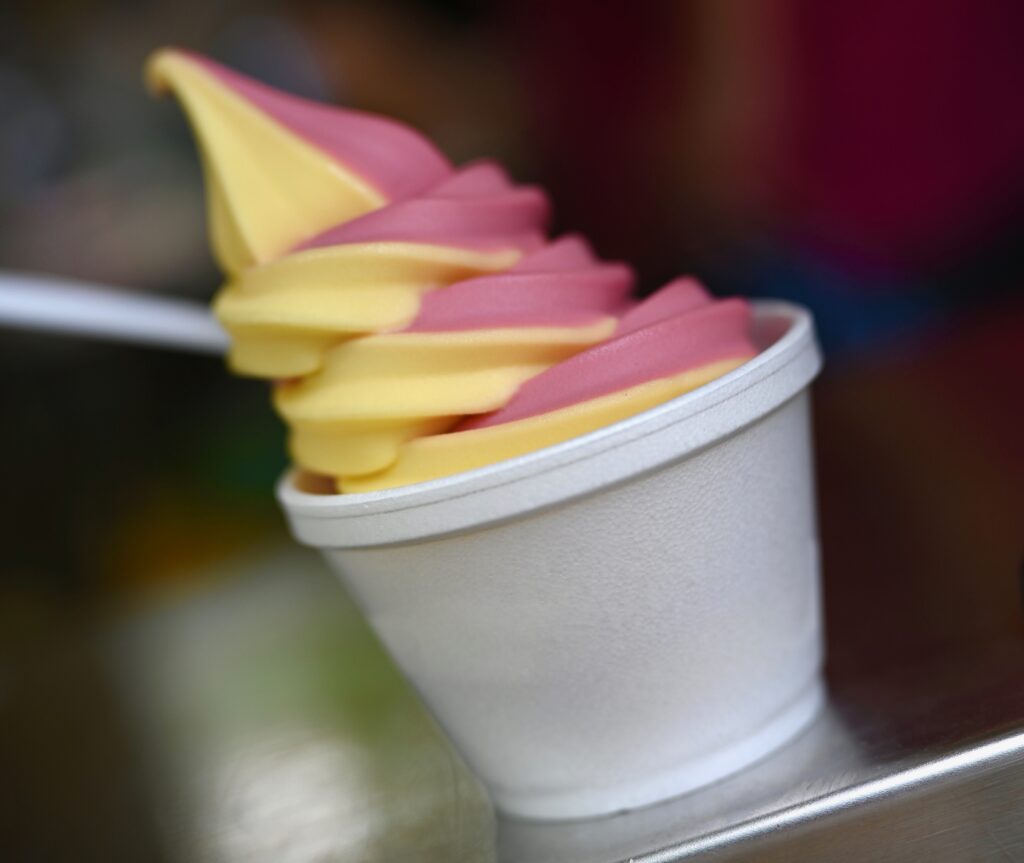 Can I just tell you how completely amazing and fabulous the Minnesota State Fair was this year? It was so much fun and such a great feeling to be in a crowd of people again. I didn't realize how much I'd missed it until I experienced it again. I missed people! We had a beautiful day for it too. Perfect weather.
I'm not sure of the exact number, but I would guess the "Great Minnesota Get-Together" was at about 2/3 normal capacity. There were crowds but I never felt crowded (if that makes sense) and there were lines, but not very long ones. I don't think I waited in any line longer than about 5 minutes.
The vegan options out there are delicious and plentiful guys! I wish I would have had more room to try more stuff, but I ate through the pain and what you see above was all I could handle. Honestly, I had to share some of the above stuff as it was. Sooooo, I'll make a comprehensive list of the vegan options, including the ones pictured above. I hope that helps all of my vegan and plant-based friends out there.
Oh, and obviously most of the beverages at the fair are vegan, but I listed some of my favorites so you can maybe try something different.
The options listed below will have some of my personal notes next to them. If I didn't make a note it just means I haven't had the pleasure of trying that particular fair treat yet.
Okay, ready? Here's the list of vegan options at the Minnesota State Fair:
NEW VEGAN ITEM (2021) – Chori Pops & BBQ Chips at Andy's Garage (Herbivorous Butcher's chorizo "pops" fried up like a corn dog and served with green avocado salsa and mole sauce. EXCELLENT!)
Corn on the Cob (no butter) – These are grilled to perfection and I don't miss the butter at all (pro tip- add pepper!)
Sara's Tipsy Apple Pie
Minneapple Pie (yum!)
French Fries (fresh, delicious, amazing!)
Dole Whip (one of my favorite, refreshing treats on a hot day)
Fried Pickles with hot sauce (They're really good. The ranch dressing is not vegan)
Mancini's Earth Wings
French Meadow Cauliflower Earth Wings (so, so, SO good)
French Meadow-vegan scone
Baba's- Hummus Bowls (I can't wait to try the one with truffle and roasted mushrooms!
Spinning Wylde- Spun Sugar
Henry's Kettle Corn
Minnesnowii- shave ice
Produce Exchange- fresh fruit, grilled peaches, kombucha on tap
St. Martin's- olives on a stick
Harry Singh's- everything marked vegetarian should be vegan (double check)
Summer Lakes Beverage – mocktails, lavender lemonade
Blue Barn- Blueberry Basil Lemonade (very good)
Fresh Lemonade (Yummy! A must when you're walking around the fair all day)
MN Farmer's Union- Cucumber Jalapeno Lemonade (refreshing and spicy!)
Panda Palace- traditional noodles, veggie fried rice, veggie spring rolls (the spring rolls are fantastic)
Mario's- grilled portobello veggie pita (no cheese)
Auntie M's – vegan and gluten free funnel cakes
Oodles of Noodles- Spicy Thai Noodles
Ballpark Cafe- onion rings (I heard these were vegan, double check before ordering) garlic fries
Chan's Chic On A Stick- veggie fried rice
Juanita's Fajitas- veggie fajita and bean bowl (no cheese)
Oof Da Tacos- veggie bean taco with guacamole, hot sauce, and onions added (no cheese or sour cream) This is one of my favorites at the fair. Delicious and great value.
Strawberries 'N Cream- (yes! It's vegan and sooooo delicious!)
West End Creamery- vegan ice cream
Kora's Cookie Dough- has a vegan option
Island Noodles- ask about vegan options
Falafel King- Falafel with tahini
Dino's Gyro's Falafel with vinaigrette
Hot Indian- falafel and sweet veggie samosas
Cheese Popcorn in the grandstand (someone said this is vegan, make sure before ordering)
For more photos and notes on vegan options at the Minnesota State Fair feel free to check out THIS POST from 2019.
Enjoy, and have a fun time at the fair!
XO,
~Melissa
You may enjoy these related posts: