Print Friendly Version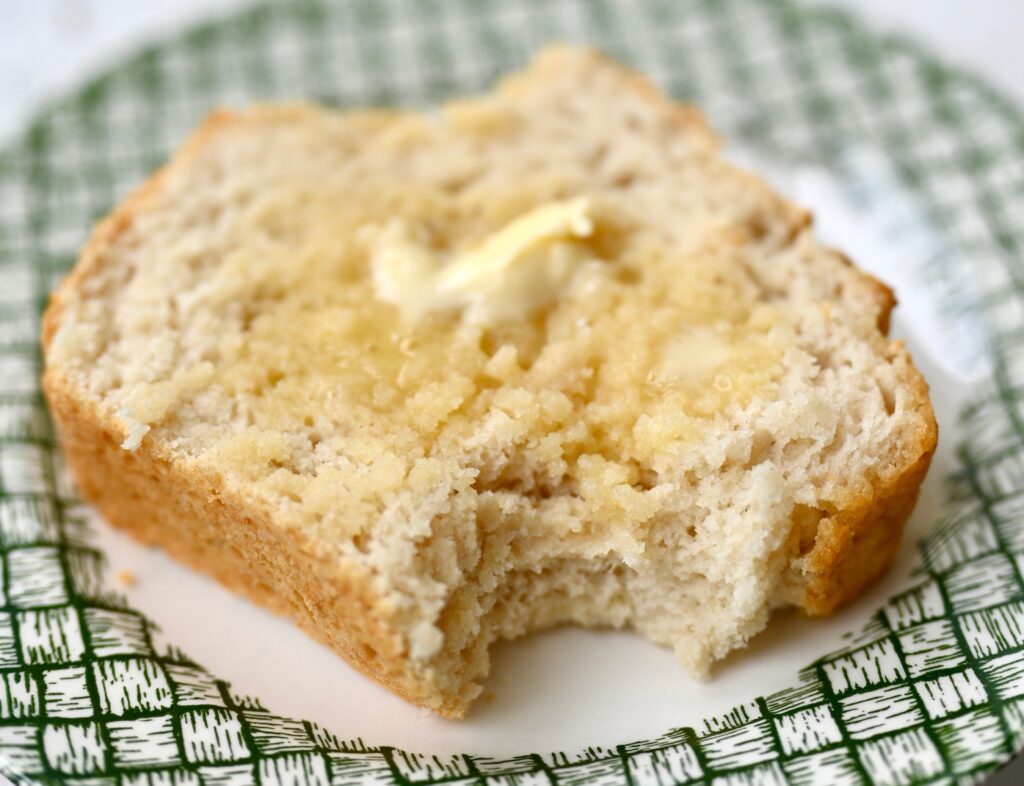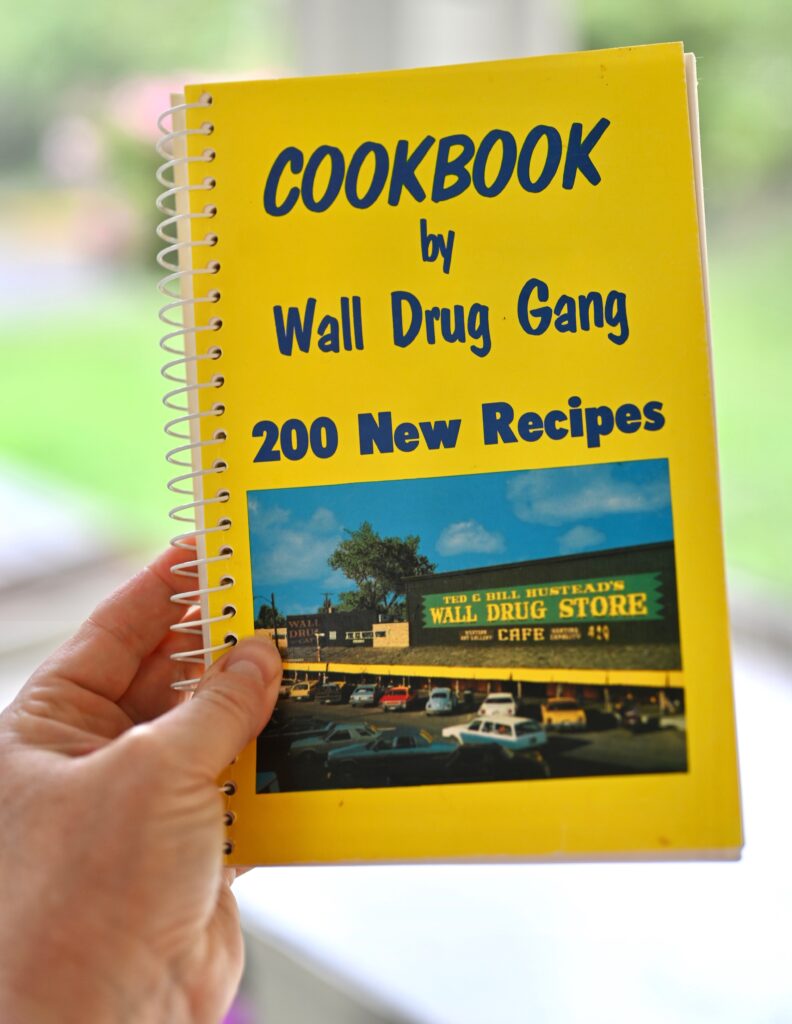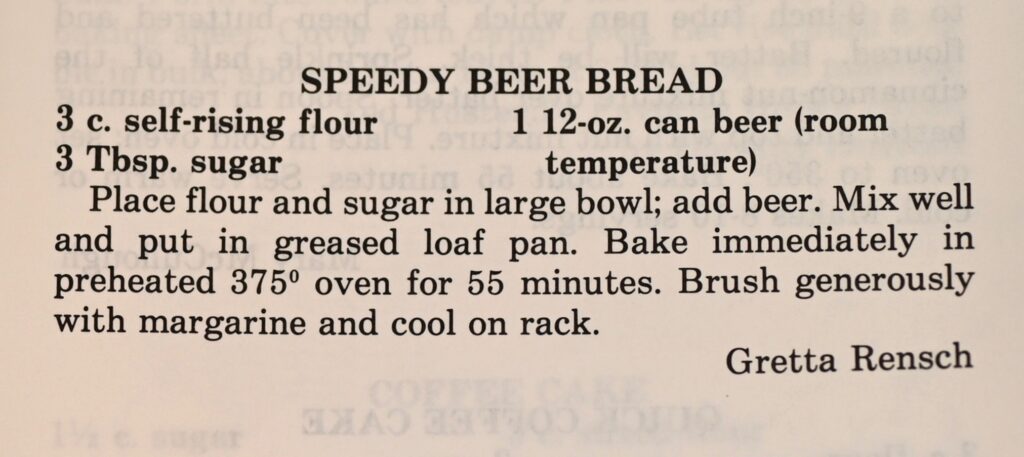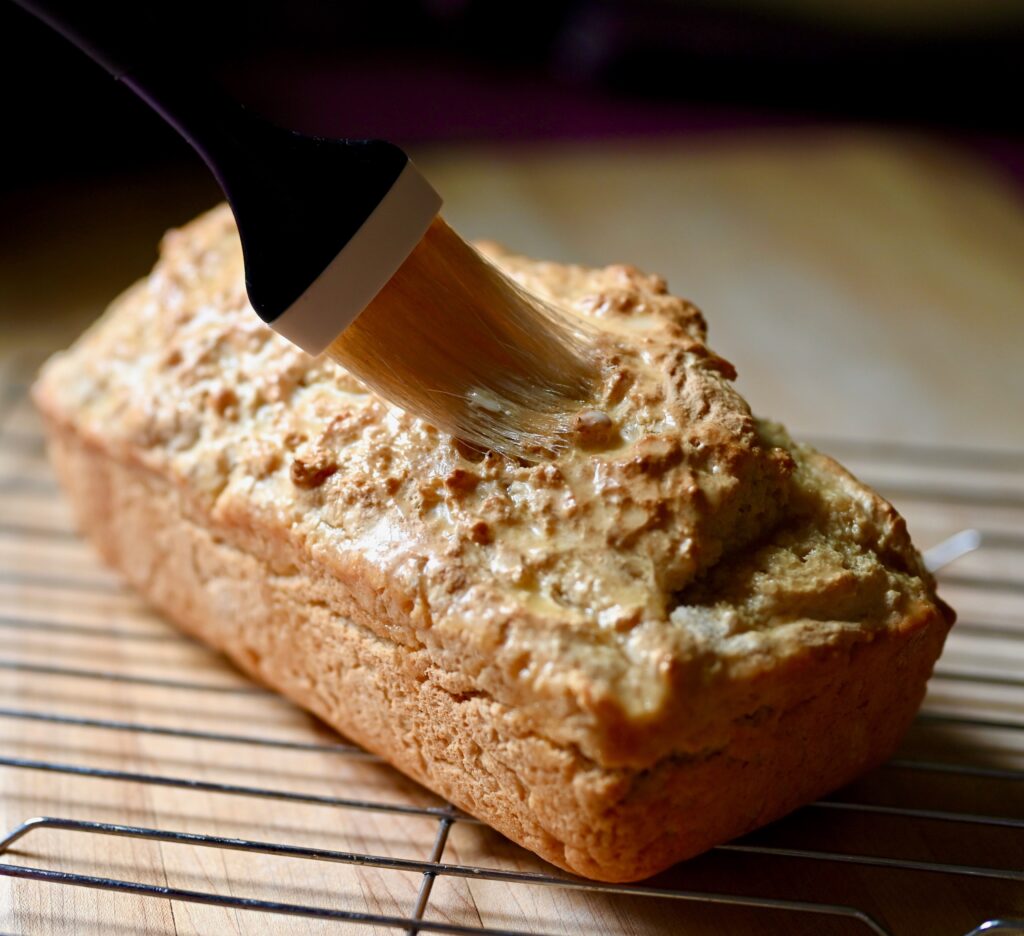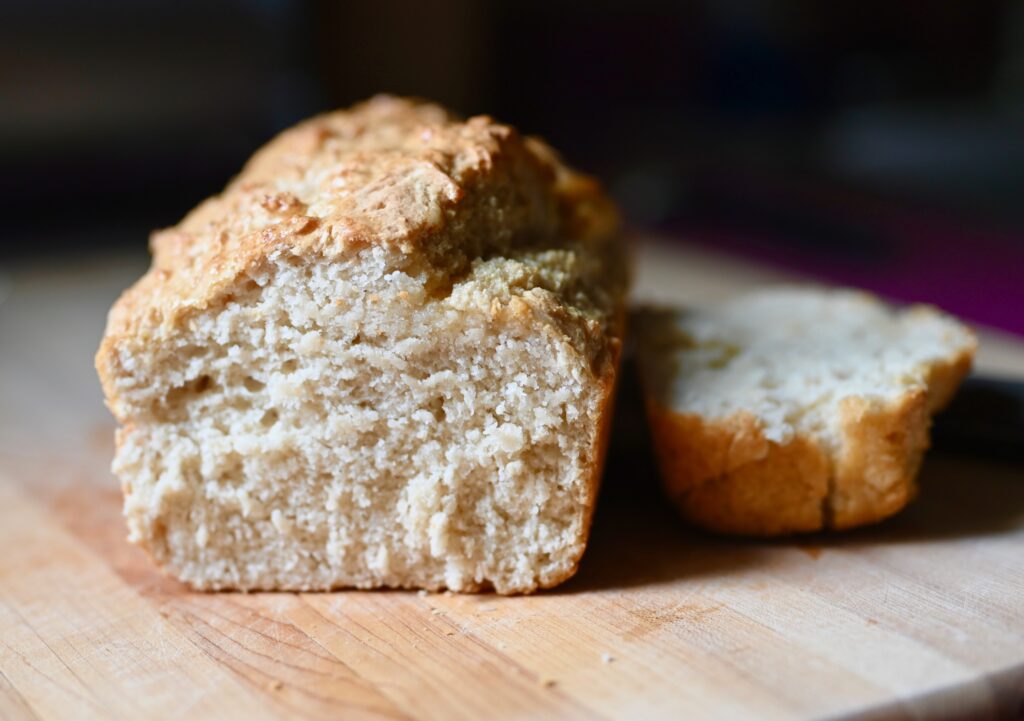 I've had this little Wall Drug Cafe recipe book for years. We visited Wall Drug in South Dakota when Grace was about two years old, so almost 20 years ago.
I have been meaning to share this super easy, delicious recipe for beer bread for EVER. I can't explain why it's taken me so long. It's the easiest recipe on the planet, and only requires 3 ingredients.
Now that we've turned the calendar to September, I imagine you're ready for some delicious bread recipes you can make to go with soups, stews, and chili! This is that recipe!
I took a picture of the recipe, straight from the cookbook, but I'll share it again here. I hope you love this recipe for beer bread as much as we do! It's so good. We like it with soups, salads, and even slathered with butter and jam for tea time.
The recipe says to make this with room temperature beer, but I've made it with cold beer and it still works great.
3 cups self-rising flour
3 Tablespoons sugar
12 oz. beer (room temperature, but not flat)
Place all ingredients in a large mixing bowl. Mix, using a wooden spoon, until just combined. Transfer to a well buttered loaf pan and bake at 375 for 45 to 55 minutes (mine was ready to come out of the over at 45 minutes), or until golden and a skewer inserted into the center of the loaf comes out clean.
Loosen sides of loaf using a butter knife and turn out onto a cooling rack. Serve warm or at room temperature.
Enjoy!
~Melissa
You may enjoy these related posts: