Print Friendly Version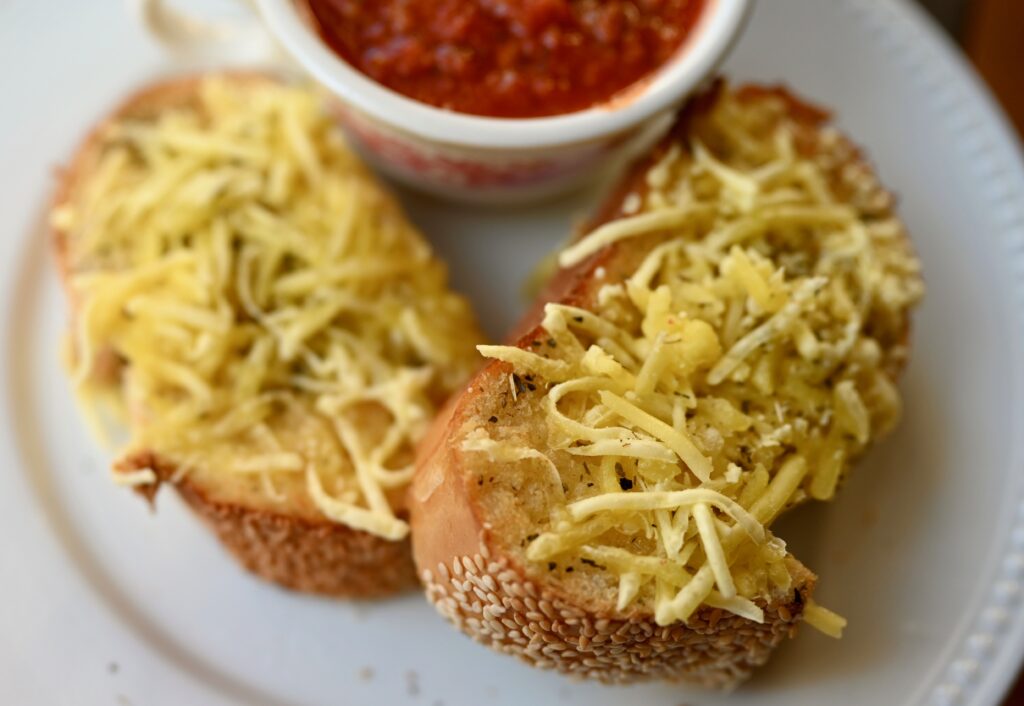 We like to make Italian Dunkers for quick lunches, appetizers, and as a side dish to a pasta meal.
For years I've made them the traditional way (in the oven), with a hearty meat sauce (now I use Beyond Meat or a can of well-drained lentils.) But there's an even faster and easier way if you own an air fryer.
Italian Dunkers are like crusty, cheesy garlic toast with dipping sauce. You may remember them from the school lunch room/cafeteria menu back in the day. They were one of my favorite offerings.
Air Fryer Italian Dunkers:
4 thick slices soft Italian bread
garlic butter (fresh minced garlic added to softened butter)
onion powder
dried oregano
your favorite melty cheese (I love Violife Mozzarella or Chao shreds)
marinara with a little cooked Beyond meat added (or lentils)
Top the bread slices with some of the garlic butter, a sprinkle of onion powder, a sprinkle of oregano, and a generous helping of shredded cheese.
Place in air fryer and "fry" for 3 to 5 minutes at 375 degrees F. Watch closely so your bread doesn't burn. The dunkers are done when the cheese is warm and melted.
Heat the sauce and place in little ramekins or custard cups for easy dunking.
Enjoy!
~Melissa
You may enjoy these related posts: