Print Friendly Version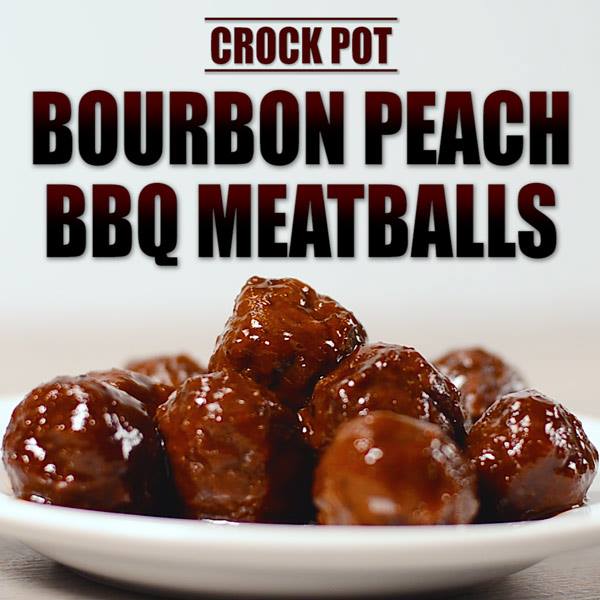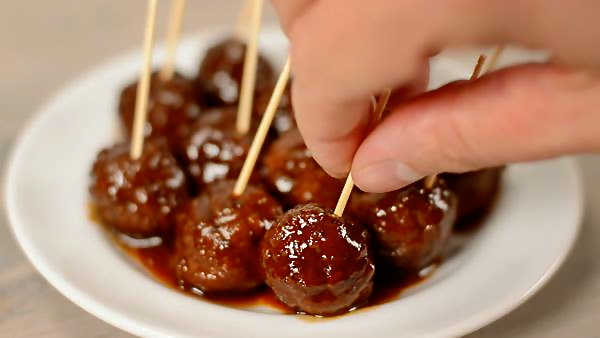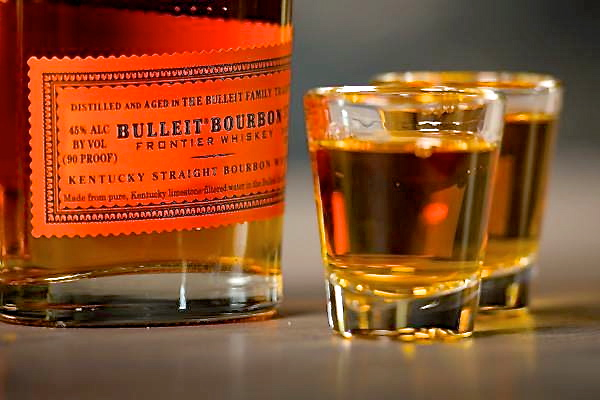 Are you ready for an all new, totally amazing appetizer that's sweet, smoky, spicy, and ridiculously easy to prepare? These little cocktail meatballs are a bit like the grape jelly cocktail meatballs that your grandma makes (well, I make them too, to be completely honest.) But these are pumped up about 100 notches. I add sweet, peach jam, tangy barbecue sauce, a couple shots of bourbon to make it fun, and a spicy kick of chipotle! The two shots of bourbon cook with the meatballs and add depth to the flavor, but if you want a more prominent bourbon taste, simply add another shot just before serving and stir them up again. Everyone loves these so double the recipe and put them in a larger Crock Pot for a bigger crowd.
for 2 lb. bourbon peach bbq meatballs:
2 lb.plain, frozen meatballs (not Italian)
19 oz. smoky sweet BBQ sauce (I use Heinz Kentucky Bourbon BBQ)
11 oz. peach jam
1/3 cup brown sugar
1/4 teaspoon to 1 teaspoon chipotle powder (depending on how spicy you like it)
1 teaspoon onion powder
1 teaspoon garlic powder
2 to 3 shots bourbon (use your favorite)
Place frozen meatballs in the crock of a 4 quart slow cooker.
In a medium bowl, combine: BBQ sauce, jam, brown sugar, chipotle powder, onion powder, garlic powder, and two shots of bourbon. Stir well and pour over meatballs. Stir so that all the meatballs are completely coated with the sauce.
Cover slow cooker and cook meatballs on the HIGH setting for 3 to 4 hours, or on the LOW setting for 6 to 8 hours.
Once meatballs are done, stir them gently and taste one. If you want more of a bourbon flavor, add another shot of bourbon, and stir again.
Enjoy!
~ Melissa
You may enjoy these related posts: