Print Friendly Version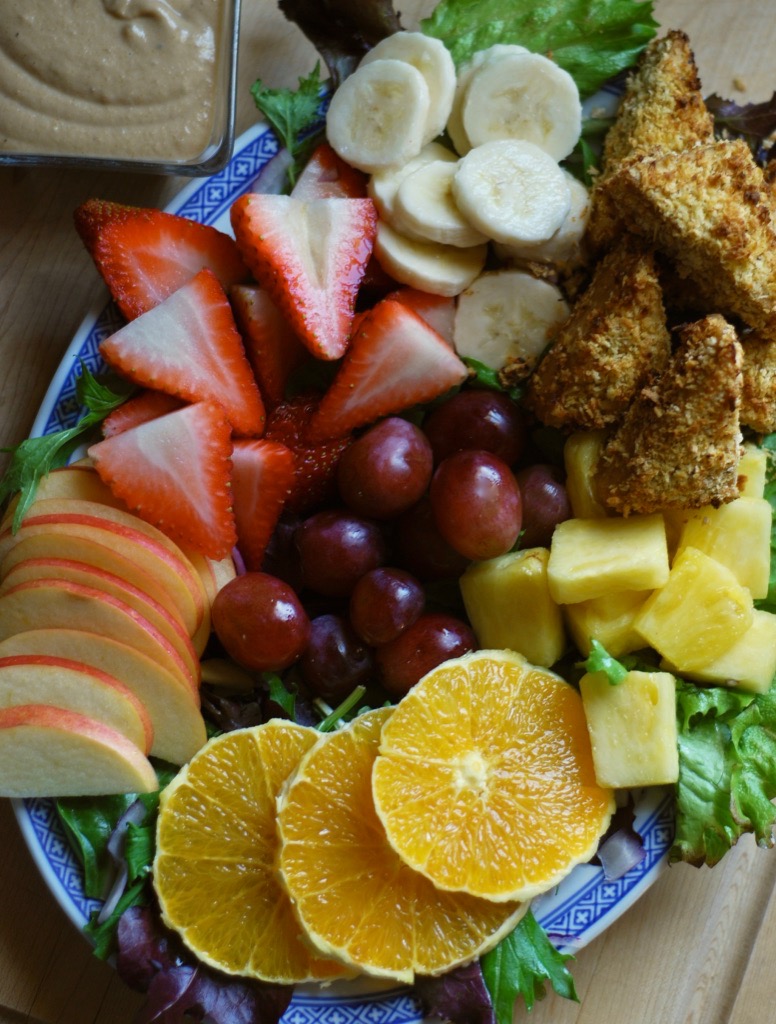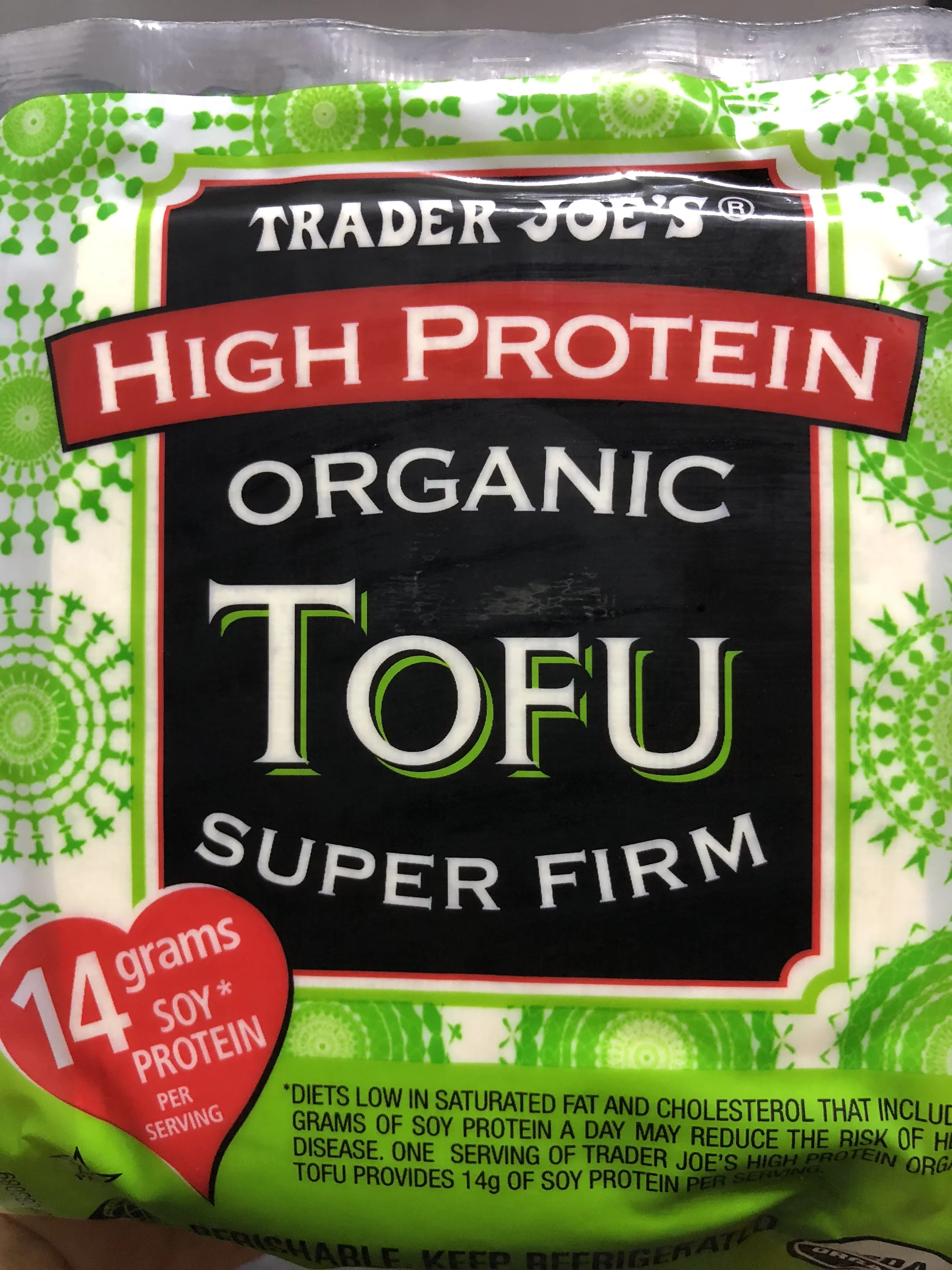 Here's a salad that makes me happy! The colors, textures, and flavors are gorgeous. And that banana dressing is going to knock your socks off. This is my vegan riff on an old favorite. This version is healthier and so much better, in my opinion.
You can prepare your tofu triangles any way you like. I simply marinated them in teriyaki sauce, a tiny bit of sesame oil, lemon juice, agave, and water. There wasn't any measuring going on, just taste the marinade as you go and eyeball it. You want your triangles to be submerged in the marinade. Then just cover and refrigerate the tofu and allow it to soak up all that flavor for between 2 and 24 hours.
Once the marinating time was up, I coated the triangles with a thin layer of cashew cream and then dredged them in panko, salt, pepper, and nutritional yeast. Then I air fried them until hot and golden brown. Easy peasy!
for one big salad:
1/3 of a block of extra firm tofu (I used Trader Joe's High Protein Tofu, pictured above)
teriyaki sauce
panko bread crumbs and seasonings
spring greens, romaine, or fresh spinach (or a combination of your favorite greens)
fresh pineapple chunks
orange slices
thinly cut apple slices
strawberry slices
banana slices
grapes
Arrange the greens, fruit, and air-fried tofu on a large, pretty plate and then top it with the banana dressing!
For the Banana Dressing:
1 ripe banana
1/2 cup cashew cream or vegan sour cream
2 Tablespoons coconut sugar OR 1 Tablespoon agave syrup
2 Tablespoons fresh lemon juice
salt, to taste
Place all dressing ingredients in a blender and blend until smooth. Serve over the salad. You'll probably have some left over, but this stuff is so good you may find yourself eating it with a spoon right from the jar. That's okay. I'm not judging you.
Enjoy!
~Melissa
You may enjoy these related posts: