Print Friendly Version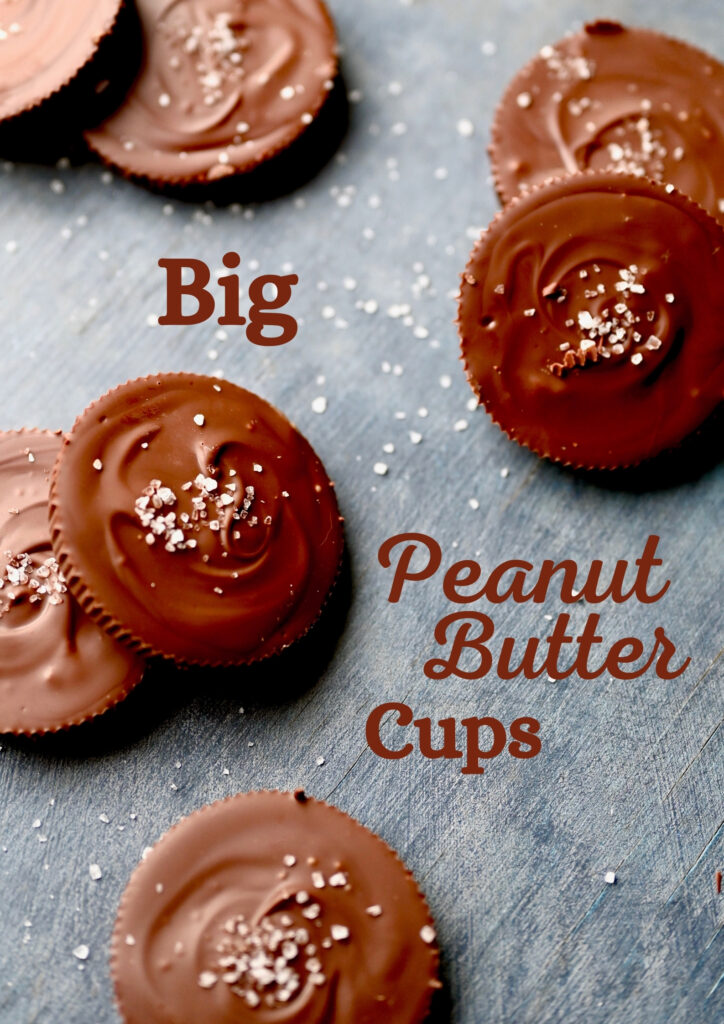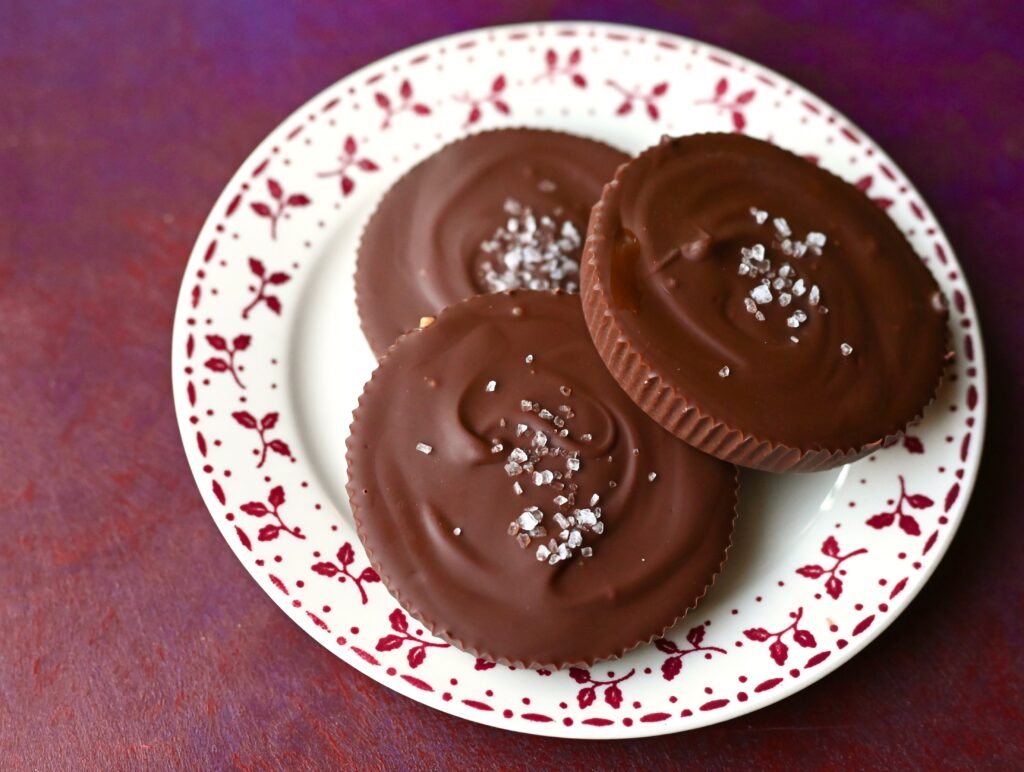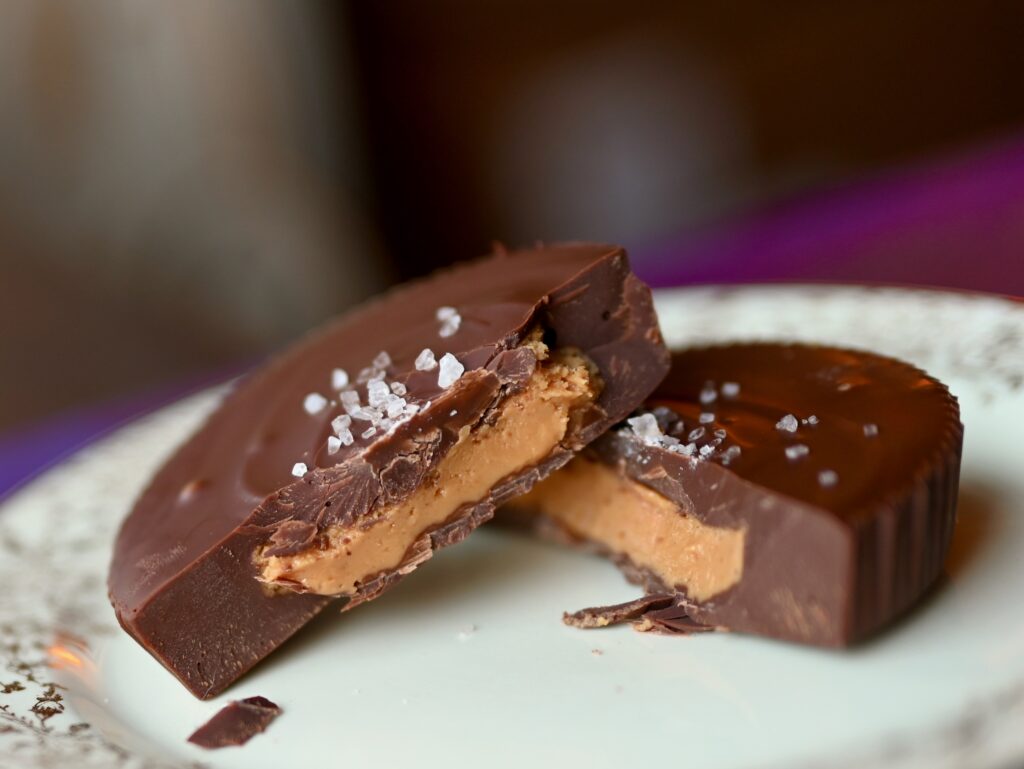 What's been cooking in your kitchen these days? I've been making stuff with LOTS of chocolate. I guess it's that time of year, right? What would Christmas be without chocolate?
The first thing in our lineup of goodies are these BIG, homemade, chocolate peanut butter cups! You aren't going to believe how easy they are to prepare. You could make up a big batch of them and give them as gifts along with homemade cocoa or some really good coffee beans. Your friends will think you're a genius!
I made these using big paper candy cups, but you can use any size you like. I got the papers from IKEA, but I'm sure you can order them online from Amazon.
You can fill these with a lot of peanut butter or a little… If you use a lot the filling may ooze out the sides. They still look pretty and taste amazing if this happens. No worries. I made these with about 2 teaspoons of filling in each.
Okay, ready for these chocolate peanut butter cups? Here we go.
~ makes 10 BIG peanut butter cups (or 20 regular sized) ~
1 cup creamy peanut butter
6 Tablespoons powdered sugar
20 oz. semi sweet or dark chocolate, melted
coarse sea salt
Line up your paper cups on a big cookie sheet. Melt chocolate chips in a microwave-safe bowl. I do this in 15 to 20 second bursts, stirring between each session. Watch closely and microwave just until melted.
Mix peanut butter and powdered sugar together in a small bowl.
Once chocolate is melted and smooth, put enough chocolate in the bottom of each paper cup to cover (for the big peanut butter cups I use about 2 Tablespoons.) Place a dollop of the peanut butter filling in the center of each and then cover with more chocolate. Smooth tops and sprinkle a little coarse sea salt on the tops of the peanut butter cups.
Refrigerate for 1 hour or until completely hardened. At this point you can remove the liners if you wish.
These peanut butter cups will keep in an airtight container at room temperature for 10 days.
Enjoy!
~Melissa
You may enjoy these related posts: