Print Friendly Version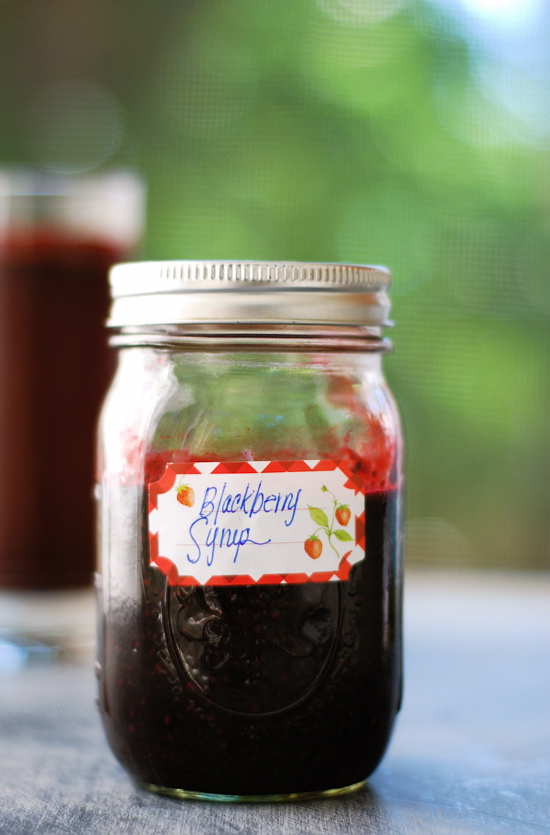 ~ blackberry syrup ~
The blackberry branches in our back yard are heavy with this dark wine-colored fruit. The perfect berries for scones, pancakes, buttermilk cake, and this beautiful syrup. Use it on ice cream sundaes, waffles, yogurt parfaits, or spoon some into a glass before pouring in freshly brewed iced tea. Add some to your smoothies, milkshakes and Italian sodas!
1/4 cup sugar
juice of one large lemon
1/2 cup water
2 cups fresh blackberries, carefully washed
Place sugar and lemon juice in a small saucepan with 1/2 cup water. Bring to a boil. Reduce heat to a gentle simmer and cook for 10 minutes. Place washed blackberries in the bowl of your food processor. Pour the hot syrup over the top. Puree until smooth. Strain the syrup through a fine mesh sieve if you don't like the seeds.
Enjoy!
~Melissa
You may enjoy these related posts: