Print Friendly Version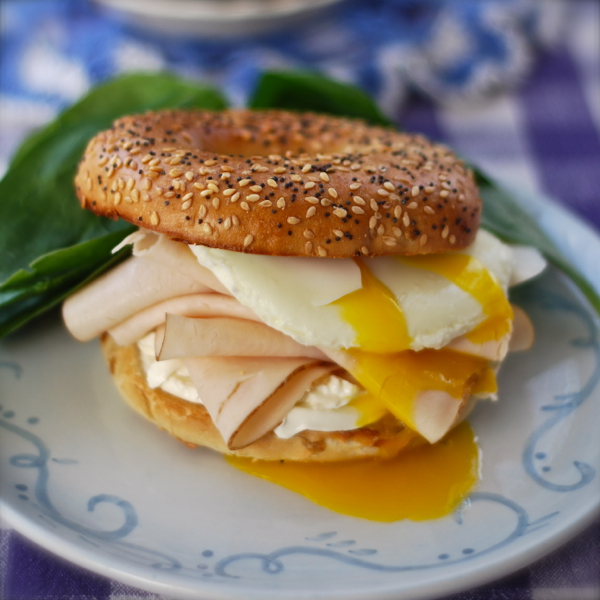 Good morning! I'm headed out to the kitchen to start making our potato salad, sandwiches and a pie for our picnic today. We may end up enjoying it on the screened-in porch if it rains, but I'm determined to have a picnic, even if it's not under the shade of a big tree on a sunny day.
Here's a yummy bagel sandwich I invented a couple days ago. I've been having fun creating breakfast sandwiches, and I think this one turned our really good.
makes one sandwich:
an "everything" bagel, toasted
onion and chive cream cheese
a few slices of deli turkey meat
1 egg, fried to your liking (I like mine basted with a soft/runny yolk)
fresh spinach leaves for topping
a thin slice of onion
salt and pepper, to taste
Toast the bagel, spread the cream cheese on both sides, top with turkey, egg (yolk split), spinach, onion, salt and pepper. Enjoy with your favorite cuppa…. I like French Press coffee with my bagels.
XO,
~Melissa
You may enjoy these related posts: